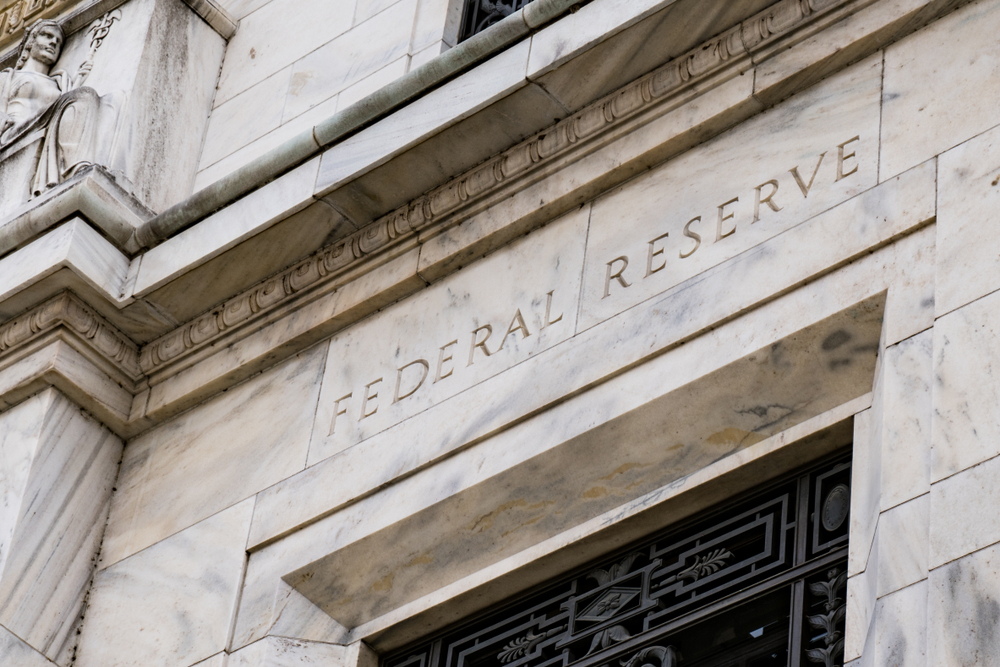 Bitcoin Drops Ahead of Global Central Bankers Meet
Bitcoin is sliding downwards as investors await the meeting of global central bankers in Jackson Hole, Wyoming, starting today.
The bitcoin-to-dollar exchange rate today plunged to $9,810.44, according to data provided by CoinStats' cryptocurrency portfolio management app. At its weekly best, the pair was trading as high as $10,879.38.

The move downward came despite warnings of a global economic slowdown. Ideally, risks in the mainstream could have influenced investors to park their money in safe-haven assets like bitcoin. But the sentiments appeared more focused on US Treasuries, which marked its best daily performance since 2015. Bitcoin, meanwhile, waited on the sidelines for something to happen, as its interim bullish bias eroded gradually.
Counting on Stimulus
The Federal Reserve yesterday released the minutes of their rate-deciding meeting held on July 31. The document showed a split-vote among the Fed officials, with almost half the board against introducing a fresh rate cut, believing that US economy is already healthy.
On the other hand, some in the other half demanded as much as a 50 bps rate cut, stating that it would help mitigate the ongoing economic slowdown.
Wall Street earlier sparked fears of recession after two- and ten-year Treasury yield inverted twice in the same week. The relationship between the two has worked as a method to predict next financial crisis.
Investors expect further stimulus, and are now waiting for the outcome of the Jackson Hole meeting. Fed chair Jerome Powell's speech of Friday will be a benchmark to understand the next move of US and global markets.
Bitcoin, Meanwhile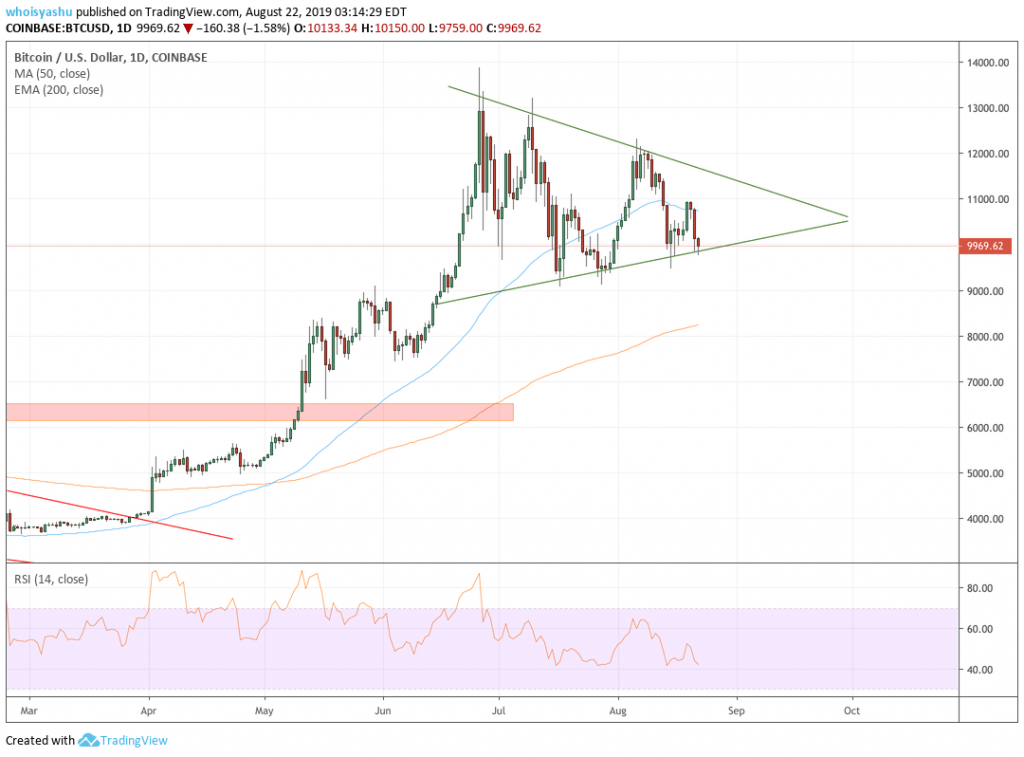 Technically, bitcoin appears to be trending inside a large bull pennant. The pattern indicates that the asset would fluctuate inside the range defined by the Pennant's parameters.
Therefore, day traders could make profits by placing a Long position towards the Pennant Resistance (upper trendline in green) on a bounce back from Pennant Support (lower trendline in green). Conversely, they can place a Short position towards the Pennant Support on a pullback from Pennant Resistance.
Fundamentally, a stimulus policy could prove bullish for bitcoin. That indicates more dollar-liquidity in the market, which means investors would want to increase their stakes in high-risk assets. Bitcoin has a decent track record during the periods of monetary easing, and its likelihood of shooting up would be higher, therefore.
At the same time, ICE-backed digital assets platform Bakkt will launch its regulated bitcoin futures contracts next month. That is going to ensure a safe place for institutional investors to speculate on bitcoin prices.