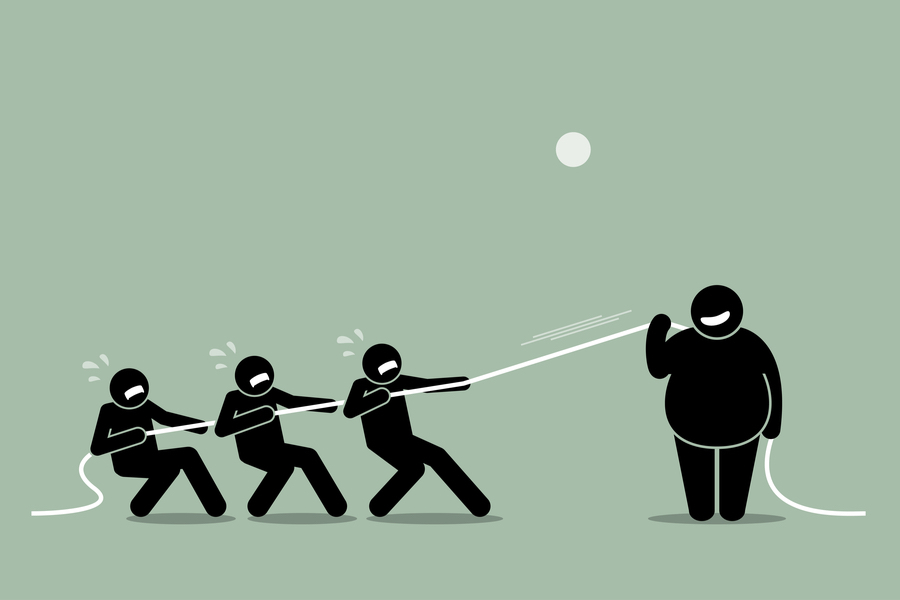 Bitcoin is Rock Solid against All Altcoins – Except One
Bitcoin is stealing capital from thousands of similar cryptocurrencies as it goes on to become the benchmark asset for its kind.
The world's first and foremost cryptocurrency saw its value surging against altcoins since October 2018. The ETH/BTC instrument, representing the exchange rate of the second largest blockchain project Ethereum against bitcoin, dropped by 63 percent. At the same time, Ripple's XRP also plunged by 44 percent, showing that more traders left those two coins for Bitcoin.
The story is similar across the rest of the altcoins. Litecoin, one of the first alternative cryptocurrency projects, was weak against bitcoin by 20 percent. Bitcoin's forked version, Bitcoin Cash, too slipped by 68 percent against the benchmark cryptocurrency.
Blockchain project EOS was down 54 percent; privacy cryptocurrency ZCash was 80 percent at the same time. Justin Sun's Tron, too, was weaker than BTC by 49 percent.
Binance Coin (BNB) in Green
Binance Coin (BNB), the native asset of the world's largest cryptocurrency exchange by volume, was the only altcoin that remained headstrong against bitcoin.
The BNB/BTC instrument, despite plunging massively this year, maintained a positive bias at 44 percent. That indicates that traders still preferred to hold BNB against bitcoin, driven by Binance's stronger long-term bullish perspectives compared to other altcoins.

Unlike many cryptocurrencies, Binance Coin produces tangible cost savings – by introducing discounts on trading, as well as offering referral commissions, on Binance cryptocurrency exchange. Atop that, Binance Coin turns more scarce due to a pre-coded token burn event.
Binance has already launched products in the form of a decentralized exchange, a separate blockchain, and a token launching platform. Each product promises to raise the demand for BNB tokens. And against a depleting supply, the altcoin promises to remain on the path to the upside.