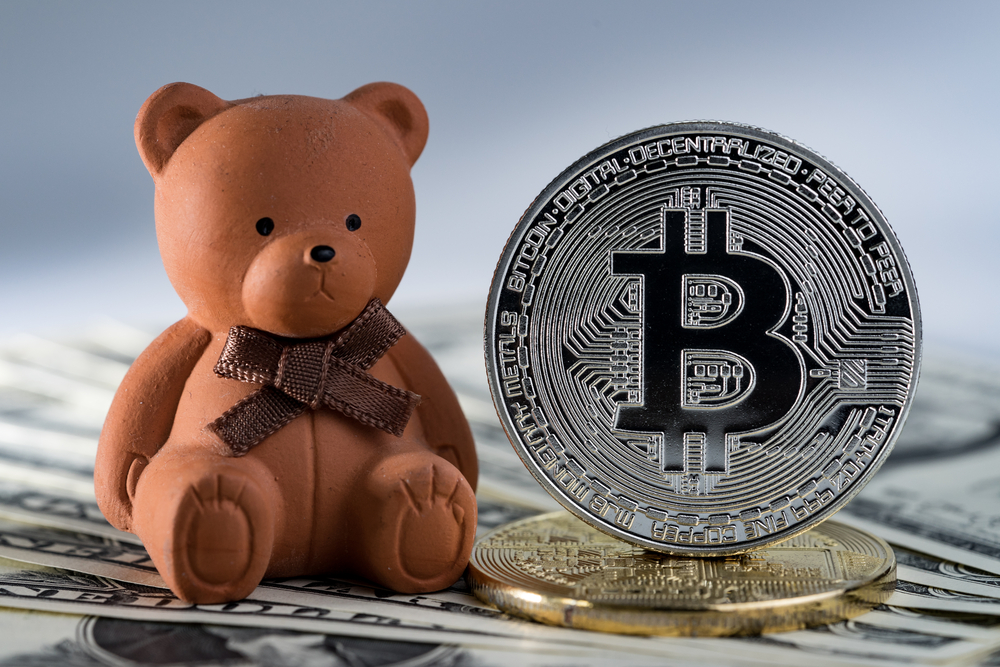 Bitcoin Recovers Weakly, Bearish Bias Intact
The price of bitcoin recovered slightly during Beijing morning. Nevertheless, the risks of downside remain.
The bitcoin-to-dollar exchange rate late yesterday established a low towards $9,108.88, per data provided by CoinStats' cryptocurrency portfolio management app. The pair later recovered and surged towards the $9,729.87 level. However, the upside came alongside a weaker volume rate, questioning its own longevity.

Traders' interest in bitcoin has dropped ever since US Treasury Secretary Steven Mnuchin threatened its existence "in the next five or six years." Later, the government filed a $100 million civil lawsuit against BTC-e for allegedly offering services to Americans without license.
The crackdown could have prompted global crpypto bitcoin firms to keep US citizens out of their turfs. Earlier this month, the world's leading cryptocurrency exchange Binance also barred Uncle Sam's people from accessing their services. Controversial crypto derivatives exchange BitMEX, too, is under investigation for offering services to Americans.
Bitcoin Intraday Trading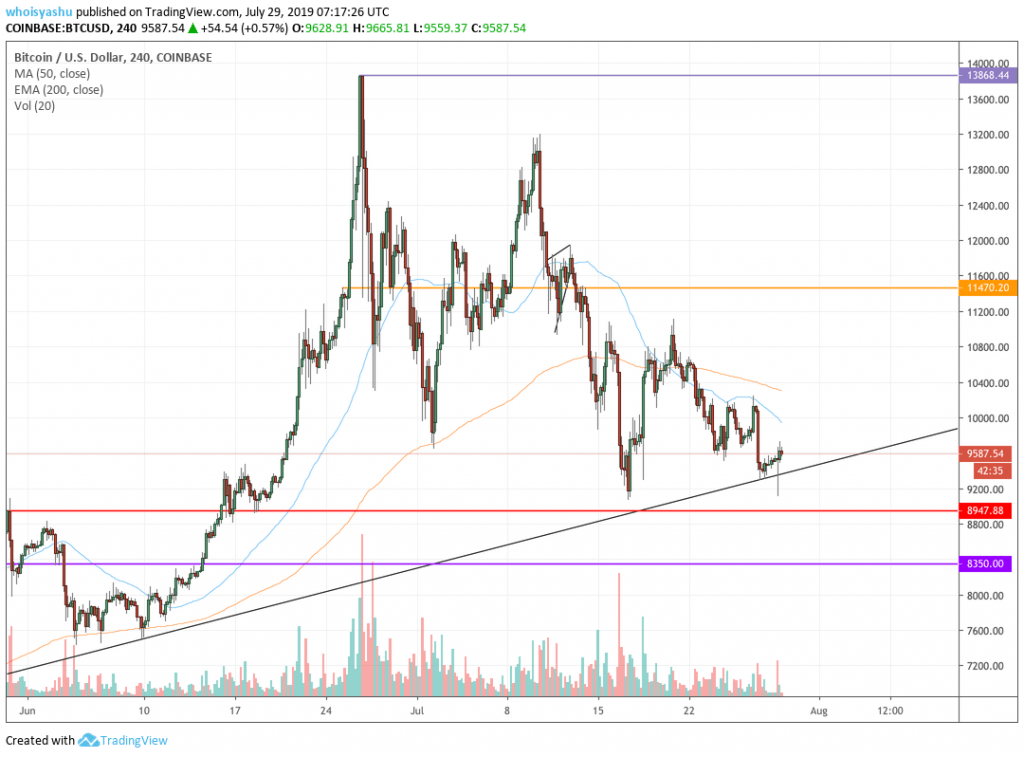 As discussed in our previous analysis, bitcoin is testing the ascending trendline (black), as shown in the chart above, as support.
Traders saw the price rejecting a bear breakout scenario, as it formed lower lows below the trendline. While bitcoin's up already amidst a weaker interim bullish bias, it is likely that the price would retest the trendline.
That said, a drop below could push bitcoin towards the $8,947-8,950 range. It serves as a primary downside target for short positions, with an eye towards a further-lowered $8,350 level. The ones going short below the trendline could protect their trades by maintaining a stop loss order just $10-20 above the point of entry.
On the other hand, if the bitcoin recovery extends, the low volume could take the price as far as 50-period moving average (now at $9,945). It appears like an attractive Long position for day traders, providing they minimize their risks by keeping a stop loss position $10-20 below the point of entry.
Overall, bitcoin appears to be in a mood of consolidation intraday. The interim bias is bearish. The long-term one, thanks to the cryptocurrency's impeccable recovery in 2019, is very bullish.