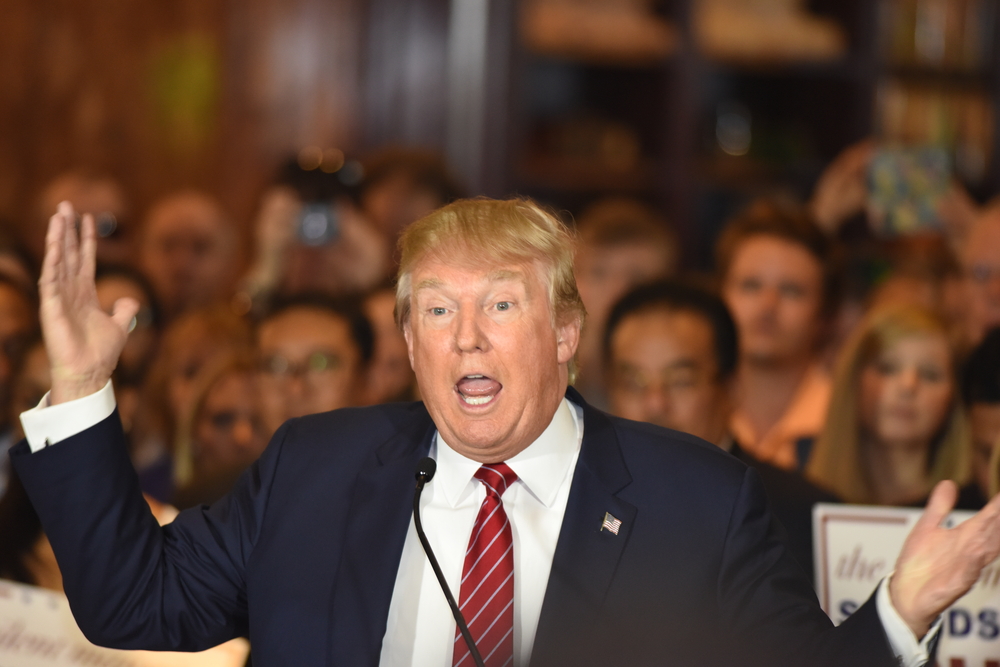 Bitcoin Surges Despite Donald Trump's Anti-Crypto Tweet
Tweets that sent the US stocks down were not that powerful enough to shake bitcoin.
The world's leading cryptocurrency by market capitalization surged by more than 6 percent after the US President Donald Trump issued a negative remark against it. On Thursday, the White House boss said he is not a fan of bitcoin and other cryptocurrencies because they are not as good a money as the US dollar.
"Similarly, Facebook Libra's "virtual currency" will have little standing or dependability. If Facebook and other companies want to become a bank, they must seek a new Banking Charter and become subject to all Banking Regulations, just like other banks,"

Trump tweeted.
Investors Confident about Bitcoin
As of 12:12 UTC, the BTC/USD exchange rate was $11,669, up 6.5 percent from its intraday low, per the data provided by CoinStats' cryptocurrency portfolio management app. Against the common perception, the pair performed exceptionally well under immense market pressure, proving that it remained unfazed by the rants of the world's most powerful politician.
Trump's tweet appeared when bitcoin was already pursuing a downside correction. Earlier this year, the cryptocurrency established an year-to-date high of $13,868.44, bringing its net bottom-rebound to 343.63 percent. That marked the end of bitcoin's prolonged bearish phase last year, wherein the market lost more than 80 percent of its valuation in just a 12 month period.
The ineffectiveness of President Trump's tweet signified an important thing: both retail and institutional investors are willing to trust a decentralized asset against an impending recession outlook.
The Federal Reserve's decision to cut benchmark interest rates this month had weakened sentiment in the US dollar market. Investors are probably weighing in those factors and holding a non-sovereign asset like bitcoin as hedge.
Meanwhile, nice try, anyway, Mr. President.