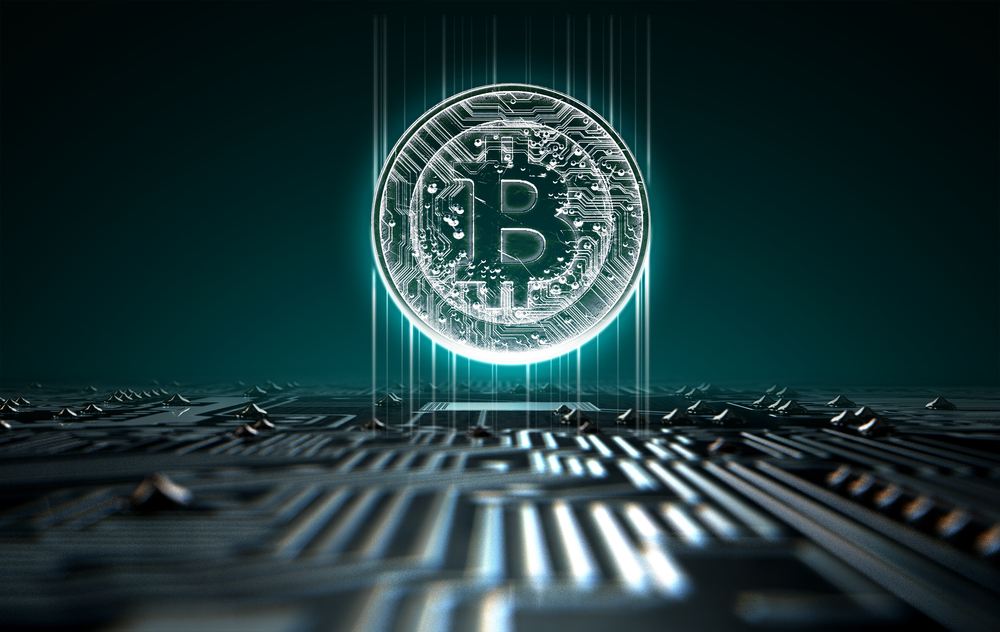 Bitcoin Uptrend Halts after Testing $12,000 as Resistance
The bitcoin price is looking to close Tuesday in a negative territory after posting seven consecutive bullish sessions.
The bitcoin-to-dollar exchange rate today established an intraday high of $12,253.66, according to data fetched by CoinStats' cryptocurrency portfolio management app. Nevertheless, the pair couldn't sustain those gains for a longer time. In less than three hours later, it shed more than $600 off its rate.

The reason for the downside action was not clear. However, the bitcoin price might have plunged because of day traders exiting their long positions at local tops for a sizable intraday profit. That does not mean bitcoin would fall any further, for both the technical and fundamental catalysts are working in its favor.
The US-China trade war, for instance, has escalated to another level shortly after Donald Trump threatened to impose an additional 10 percent tariff on $300 billion worth of Chinese imports. Beijing, in its response, ordered the People's Bank of China to force Chinese Yuan's dollar rate below the $7 level, its worst in more than a decade.
The uncertainties visibly helped bitcoin. The cryptocurrency arguably earned the haven status once again this year among capital control-stuck Chinese investors. That explains the price rally in the last seven days.
Bitcoin Opportunities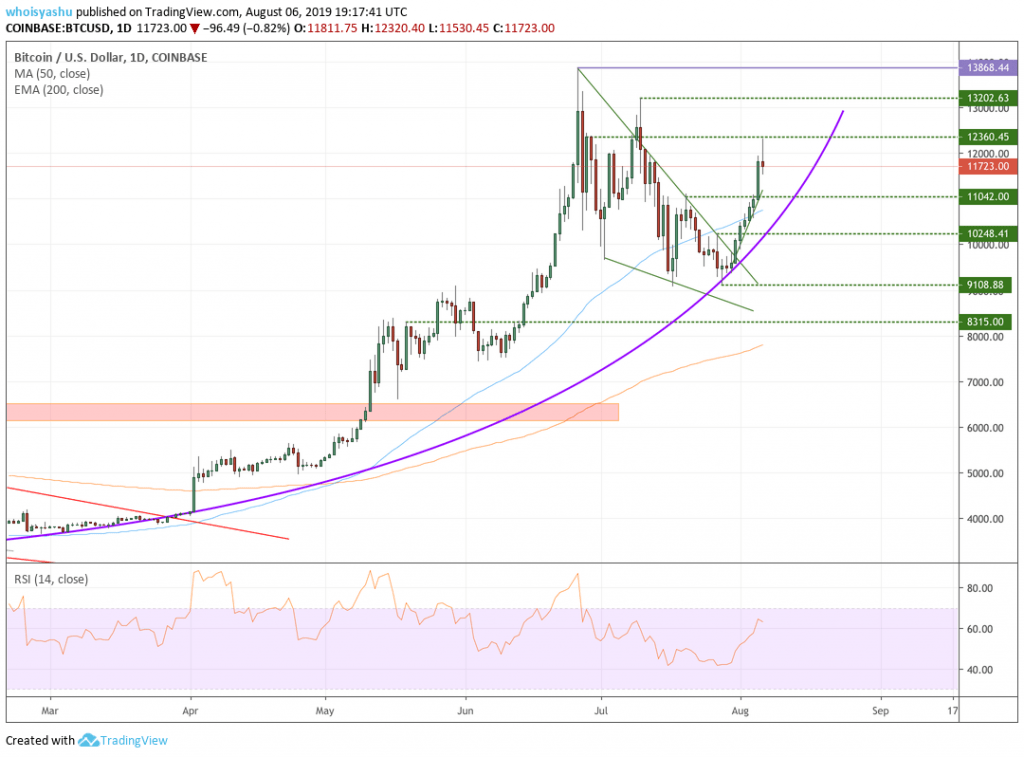 The bitcoin price is now trading amidst a range defined by $12,360 as resistance and $11,042 as support. There is a likelihood that the cryptocurrency would continue its upside and attempt to close above $12,320 in coming sessions. Should this move takes place, it would expose the $13,000 level as the next upside target for bulls.
Conversely, a close below $11,042 would bring the $10,000-10,200 range in view, creating plenty of 'Short' opportunities as the price goes down.
Note: It is wise to maintain a stop loss of $10-20 against the direction of your trade to minimize risks.