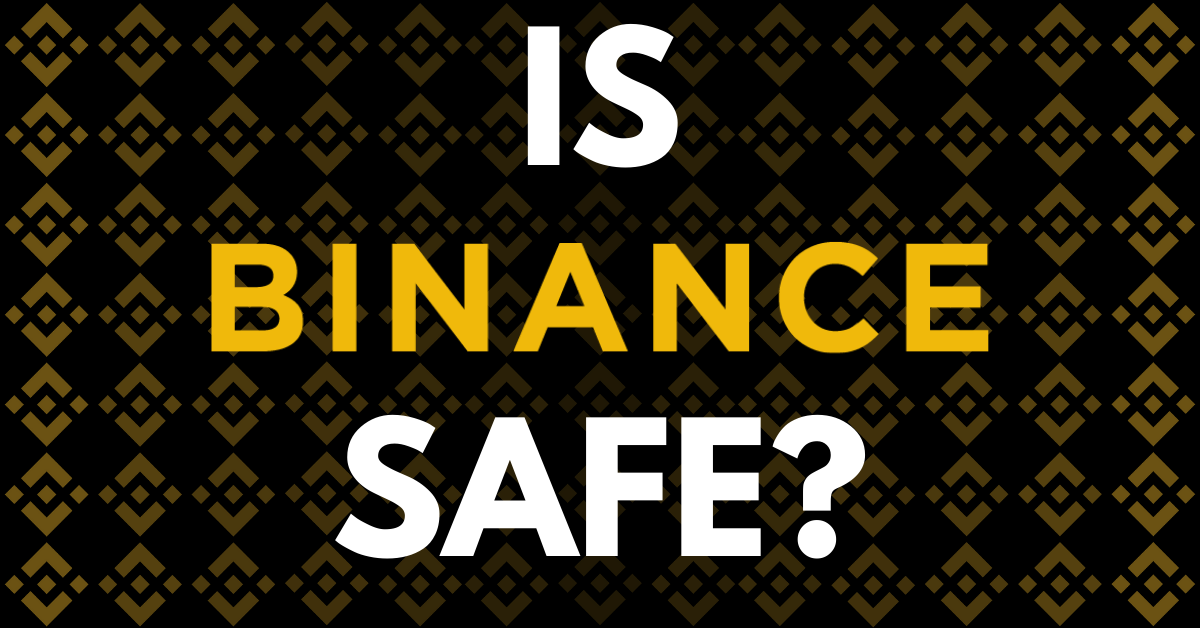 Is Binance Still Safe in 2020?
Is Binance still safe? After $40 million dollars in Bitcoin was stolen from the exchange earlier this year (in addition to several other blunders), people are wondering about the security of their digital assets held on what was once the world's largest exchange by volume. 
A Brief History 
Binance's rise to cryptocurrency exchange prominence was meteoric. 
The world's largest cryptocurrency exchange by trading volume;
CEO makes the cover of Forbes at height of crypto bubble; 
The team becomes billionaires; 
The mighty fall. 
It launched in 2017, and by the end of 2018, Binance was the world's largest cryptocurrency exchange doing more than $500-million-dollars of business… a day. The exchange marketed itself favorably with low trading fees and offered a proprietary coin called BNB. The coin itself had an ROI of 9,000% in the last 2.5 years. Additionally, if you used the coin within Binance's ecosystem, it allowed users to experience some of the lowest fees in the industry. 
Binance's CEO, Changpeng Zhao, aka CZ also rose to fame. In February 2018 CZ made the cover of Forbes Magazine with the text: "Crypto Overload CZ– Zero to Billionaire in 6 Months." Before his rise on Binance's coattails, CZ made his career at the Tokyo Stock Exchange as well as Bloomberg Tradebook, positions he held as a developer of future trading softwares.
So Binance rose so quickly to the top, with its features, and leadership, and numbers… and it's impenetrable security.
Oh, how the mighty fall.
It was only a matter of time until hackers hit Binance hard. Roughly $40 million dollars in cryptocurrencies were stolen, which was nearly 2% of the coins held by the exchange at the time. 
Trust Fades Amidst Despite Some Transparency
The image that Binance once held as a beacon of safety faded in 2019. While the company has been applauded for its ability to communicate in the past, at least by some, even that image is becoming opaque in response to issues discussed below. 
That's not how it always was. Binance's CEO, Changpeng Zhao, immediately fessed up to the company's security failure and promised to refund all of the 7000 or so missing Bitcoins. Biance was working toward improving security protocols and it's smart enough to keep the exact specifics of these implementations secret. 
However, the exchange will forever be in the crosshairs of cybercriminals looking for both massive bucks and bragging rights. No matter the security measures Binance implements, they won't be able to get around sophisticated phishing techniques in which users mistakenly give hackers their information. 
Other Risk Factors 
One of the major risks of using Binance as your exchange today is the improved Two-Factor Authentication (2FA) locking users out of their own accounts. That's the last thing you want when you go to sell your cryptos at what could be the high of the month. While Binance made slight improvements, it seems like whatever security improvements it has made were overzealous because the end result is that the 2FA still rejects user login attempts. 
This was around the same time complaints started to surface about the slowed and seemingly non-existent response to the 2FA issues. Bad customer service can cost you thousands of dollars in the lightning-fast world of crypto. 
The Binance Office Issue
Another point to consider when evaluating how safe Binance is the stability of Binance's offices. They have been running from regulators, switching locations from Shanghai to Tokyo to Taipei to Malta, all in the space of a year and a half. Rumors swirled on the offices closing for good, and although closure rumors appear to be unsubstantiated, all of this affected the crypto market. 
The amplifying uncertainty, even if it's unsubstantiated at times, on top of the hopping around for headquarters more than once in the short two-year history leaves the world wondering, "Is Binance safe?".
It has gone from a #1 ranked exchange on many crypto news networks to not even scraping the bottom of the top 10.
It's not all Binance's fault and, as an exchange, they have done a tremendous amount to make trading digital assets cheaper, more profitable, and more accessible. They are not scammers either, they were a reputable and trusted company that now has a damaged reputation, unlike, for instance, OneCoin – which was a full-on Ponzi Scheme. 
Binance is Not Alone
Binance is not alone in its challenges. It will be a glorious day for us all when a top crypto exchange deflects all attacks from hackers forever. Every major credit card company faces fraud and cybercrime on a daily basis, digital stock exchanges are susceptible to attack – Robinhood even admitted to storing user login info in unencrypted areas where hackers could easily access it- and we all hear about know about how titanic companies like Sony and Visa are compromised regularly. 
If you truly want your digital assets to be secure, you CANNOT store them in a hot wallet on an exchange. 
Anyone asking themselves "is Binance still safe" who keeps a large portion of their portfolio in another exchange may fall prey to a phishing scheme or a virus.
For example, CryptoShuffler steals key information about addresses from cached copy paste clipboards. Investing in a hardware wallet like Ledger Nano S, which costs less than a night on the town, will secure your cryptos better than any exchange. Be sure to keep copies of your seed keys and other valuable information for emergencies. Of course, keeping your wallet offline adds unwanted time to facilitating transactions. There is always a trade-off. 
In Closing
The fact that people around the globe are even asking is Binance still safe means they have lost consumer trust, and despite this industry being about trustlessness, trust is still paramount. If you are going to use a hot wallet on a crypto exchange, be sure you only keep an amount you can live with losing to hackers. Choose an exchange you can stand by.