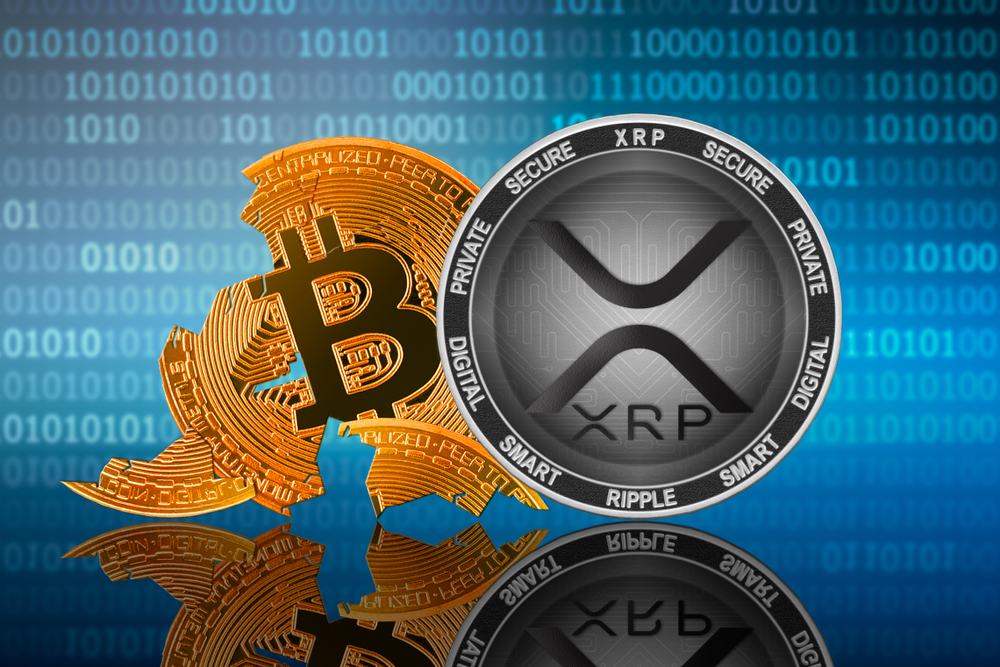 Ripple's XRP Leads Intraday Gains, Beats Bitcoin
<! -- End of the Reviewed by section -->
Ripple's XRP led intraday gains on Monday after rising 10 percent on a 24-hour adjusted timeframe, according to data provided by CoinStats' cryptocurrency portfolio management app.
The third-largest cryptocurrency by market capitalization outperformed the benchmark Bitcoin, as well as the rest of the top altcoins. Bitcoin, in particular, trended in positive territory but its gains remained dwarfed in front of XRP.

"Bitcoin continued to test recent support levels over the weekend, but as of this morning, the entire crypto market seems to be making a positive push. Here we can see that XRP, IOTA, and TRX are outpacing the rest of the markets on percentage gain today. All three of which seem to have seen significant technical progress recently,"

eToro senior market analyst Mati Greenspan wrote in a note to clients this morning.
It is noteworthy that last year, XRP soared in the run-up to Ripple's Swell Conference. The company announced partnerships with some major banks that wanted to use Ripple's technology for cross-border payments. The same scenario is expected after this year's Swell conference, which will take place in Singapore in November.
ChainLink (LINK)'s Dominance Today
At the time of this writing, another altcoin, which is pushed out from top-10 cryptocurrency rankings, has improved in prices by 40% during a week and recorded the top one percent gain for today. The improvement in price growth has been observed since yesterday's parallel to XRP.
Link is still leading the way after the company just announced about a new Trusted Computation Framework with Intel, Hyperledger, and others that aims to drive enterprise blockchain adoption.