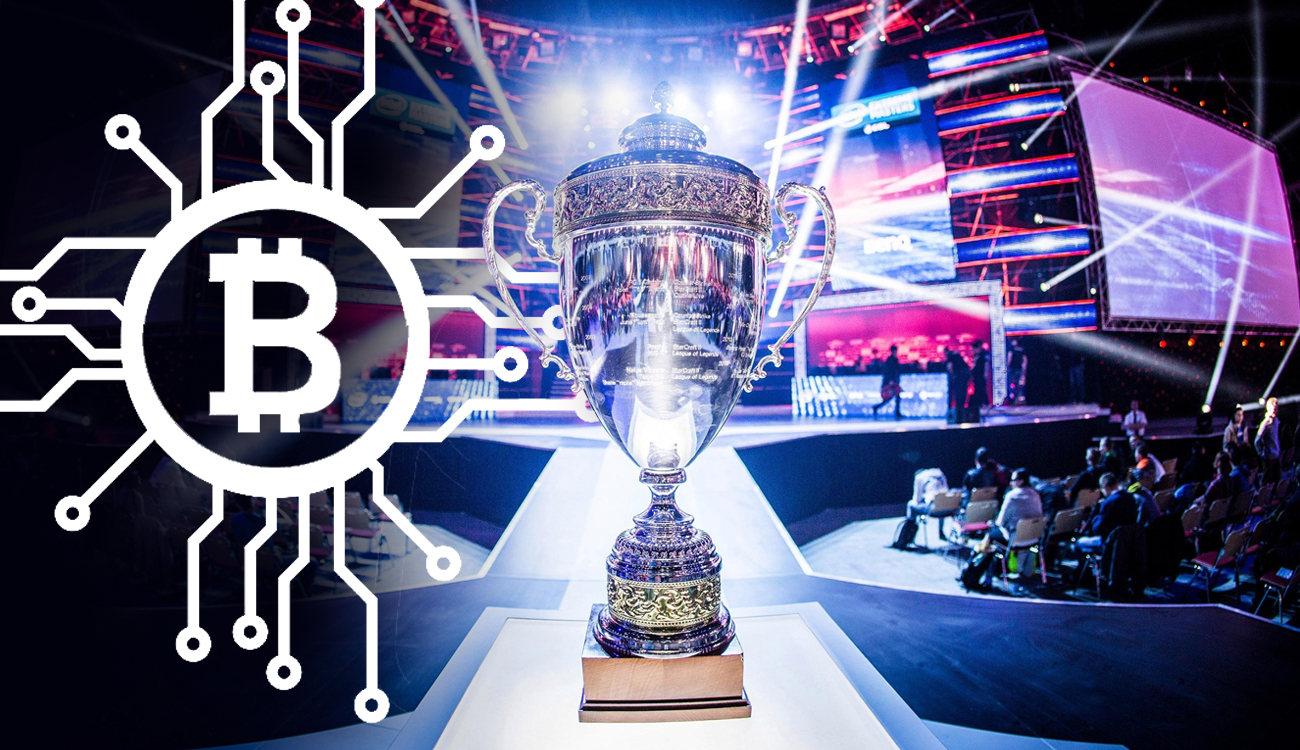 Esports Background
The history of the traditional sport began with the first Olympic Games in 776 BC. Naturally, the technological revolution brought it to another level too. There are numerous ways in which technology and sport interact to improve people's experience. E-Sports and streaming industries are among the most promising ones.
e-Sports (also known as eSports, Electronic Sports, Competitive Gaming and Professional Gaming) are competitions organized by several local or international organizations involved in the Video Game industry. While eSports start to spread around the late 2000s, it has origins dating back to the 1970s.
Rapid Growth
In 2018, the eSports industry generated $905 million, and will be reaching an estimated $1 billion in 2019. Moreover, the global eSports boasts an audience of 380 million people.
Betting and gambling cultures are an integral part of eSports like traditional sports. In turn, total eSports wagers will reach $7 billion globally by the end of the year and almost double by 2020, though eSports' betting has its specifics. In video games betting fall into two main categories: cash betting and skin betting. A skin changes the look of an item in a video game. Skin betting is when skins are used to bet or for gambling. These skins become the tokens gamer can gamble with.
Streaming
Streaming empowers tournaments and gaming videos in reaching the general public and significantly expanding the audience, yet it isn't only for gamers. There are millions of musicians, bloggers, artists, writers, etc. who have tapped into this opportunity and provided their eager audiences with continuous streams.
Streamers and viewers are the people who create this industry. However, the overall growth of the streaming industry is coming from brand investments, such as advertising, media rights and merchandize.
Streamers make money from donations, sponsorships, ad revenues, subscriptions if using Twitch or similar services where viewers can subscribe for a fee, and uploading their streams to YouTube, where they can earn money from views if they're a partner.
As online streaming becomes more popular, the interest from brands arises too. More and more people are becoming aware about eSports and the growing audience gives value to the market.
Major Brands & Players
Behemoths like Coca-Cola, McDonald's, Adidas, and BMW are branding on esports events and esports teams. While brands are traditionally capturing desirable audiences from regular sports, streaming gives them a broader reach to a different and more loyal audiences through esports events.
This industry is dominated by a few major players, which provide viewers an opportunity to watch exclusive tournaments or different gaming videos:
Obstacles to Scaling
Although the streaming market is practically doubling year after year, the ecosystem lacks infrastructure to support it, such as financial tools for quick payments and donations.
The main constraints are:
High-interest rates on payments: Currently, the commission fee for transfers to payment systems, PayPal or bank accounts can reach up to 10%.
Many different rules and restrictions: some systems do not allow withdrawing funds at once, and people are forced to wait up to 6 months.
No guarantees of payments: There are cases of systems failing to pay streamers, or freezing their funds for various reasons.
It is almost impossible for lower ranked streamers to get advertising: Only the top streamers earn money, but there are increasingly popular streamers who could help advertisers reach a wider audience at lower costs.
Crypto Payment Solutions
The massive overlap of the crypto and gaming audiences have brought many companies to exploring synergies across various fields.
Mass adoption of blockchain technologies have made it possible to create balanced ecosystems for all the stakeholders of the industry.
There is an impressive list of blockchain companies giving accurate solutions to the industry problems.
Plair
Plair is a video-gamer-focused public blockchain platform built to serve and improve the gaming experience and lifestyle. They intend to establish and grow a community space where gamers can not only engage with one another through on- and offline events and tournaments, but have access to tools that will allow them to earn a sustainable living and forge a career path in video game play.
They claim to provide rewards for both video game streamers and viewers for their participation on the platform, add DApps through accessible open-source tools and eventually merge gameplay and streaming on a unified platform.
Dlive
The Dlive streaming platform was successfully launched in September 2018. After six months, PewDiePie, one of the most popular individual creators of YouTube declared that he is going to use Dlive for regular live-streamings.
The ideology of DLive is creating a decentralized live streaming platform on Steem that empowers creators and viewers through a revolutionary rewards system.
This platform supports both streamers and viewers: 90.1% of each subscription and donation goes directly into the content creator's pockets, the other 9.9% is going to a pool that rewards people with Locked LINO Points for their contributions to the network on a daily basis.
Dlive has over 3 million monthly active users and 35,000 active streamers; some of the most popular creators are NoahFromDlive, Ltzonda, and DabPlays. The service has its website, Android and iOS apps.
DeStream
DeStream has ambitious plan to change the streaming platforms and create a decentralized financial ecosystem intended to lower transaction fees from 10% to 0.77%, thereby increasing the streamers' income.
Smart contracts will guarantee viewers that their donations will reach the destination.
Perhaps the most scalable of all the solutions, DeStream is not a streaming platform like Twitch, YouTube Gaming or Mixer, it aims to be a platform for streamers, viewers, advertisers and entrepreneurs.
Simply put, DeStream is a superstructure built over existing streaming services, adding new interactivity with viewers and a financial tool for donations and payments for services within the ecosystem.
DeStream adopted the "giving value at every step" strategy, building user loyalty by introducing a dedicated esports tournament platform. Rumors say that there is a crowdfunding platform tailored for esport on the way to launching.
As both industries emerge from shadows and conquer markets, all we have to do is watch them act and transform the reality we live in, taking advantage of what blockchain and gaming can create together.