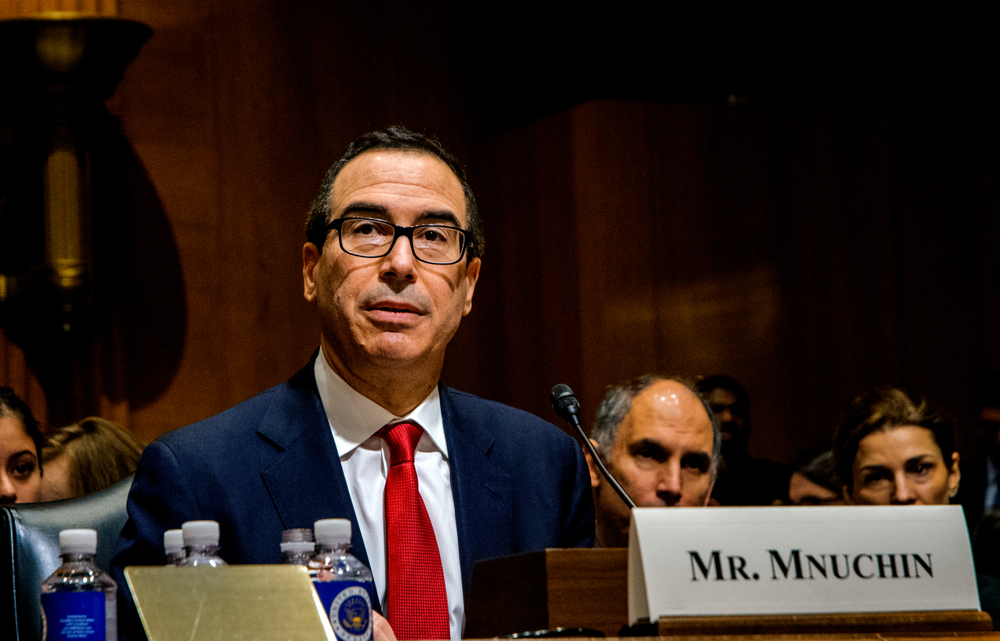 US Treasury Secretary is Playing Mind Games with Bitcoin Investors
US Treasury Secretary Steven Mnuchin is the new Nouriel Roubini for bitcoin enthusiasts.
The comparison borrows fat from the White House official's string of verbal attacks on the cryptocurrency. Last week, he called bitcoin "a national security threat," sending it down by as much as 16 percent in just 12 hours. And then, Mnuchin appeared in an interview with CNBC, which saw him attempting to shred bitcoin's credibility further.
The secretary compared the cryptocurrency with private Swiss bank accounts, and criticized it for facilitating criminal banking systems. He further warned wrongdoers of serious legal implications, stating that the us government will come after those who used bitcoin for money laundering and drug crimes.
CNBC, on the other hand, scored a viewership jackpot from their interview with Mnuchin. Instead of releasing the entire video at once, the media agency published it in bits. Every small clip saw Mnuchin saying something bad about bitcoin, which – apparently – sent its prices lower.
In the latest of such clips, CNBC showed Mnuchin speaking confidently about bitcoin's bad future. He said he will not be speaking about the cryptocurrency in the next five or six years, indicating that the US government could reduce its regional bitcoin market to nothing.
"I can assure you I will personally not be loaded up on bitcoin in 10 years," Mnuchin said on CNBC's Squawk Box. "I would bet even in five to six years I won't even be talking about bitcoin as Treasury Secretary."
Bitcoin Investors in Fear
Not so long ago, bitcoin's significant surge to just shy of $14,000 brought a wave of happiness to cryptocurrency investors. But now, as the markets continue to bleed, FUD created by the bigwigs in the US politics has become the new narrative. The Crypto Fear & Greed Index currently shows extreme fear, at 20 – almost 80 percent down from its session high.
It reflects the political bullying by the people in power. Their attempts to color the entire bitcoin market as scammers has overshadowed the cryptocurrency's potential in both the technology and financial sector. While it is not clear how the likes of Mnuchin want to pursue bitcoin regulations in the US, his latest statements show that he is out with an aim to destroy the crypto market – by hook or by crook.