Big in China: TronFi, Justin Sun's seemingly successful DeFi play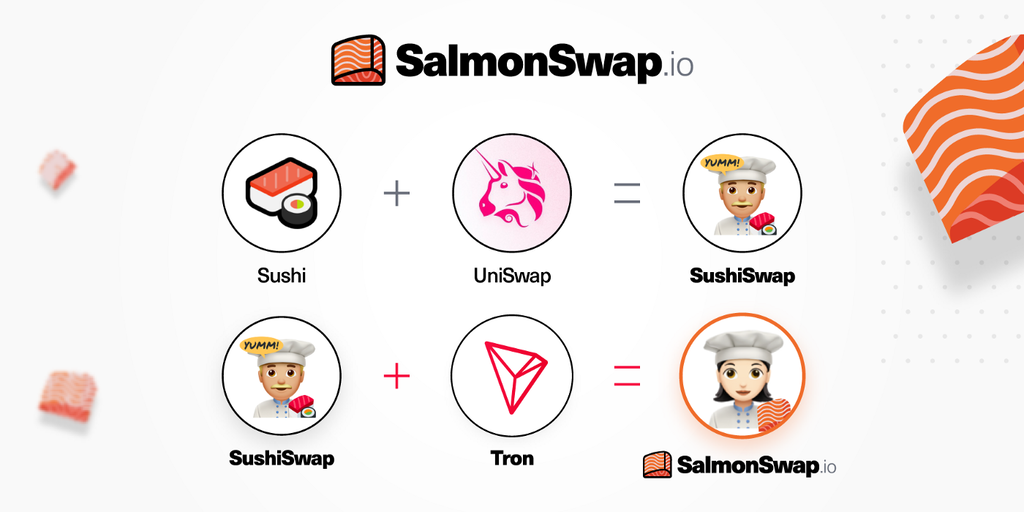 While the western DeFi world was watching on horror as SushiSwap sucked liquidity out of Uniswap, Chinese farmers have been quietly harvesting pearls, carrots, and salmon on the Tron blockchain. They call it TronFi.
Despite being late to the game, Justin Sun entered the DeFi world the first week of September with a variety of copycat projects such as JustSwap and SalmonSwap that, surprisingly, have garnered an impressive amount of liquidity. And that has driven up the price of TRX, Tron's native token, on a rare upward trend.
https://www.tradingview.com/symbols/TRXUSD/[/caption]
Enter Tronfi
TronFi is a collection of DeFi projects that live on the Tron ecosystem. The most prominent one is the eponymous JustSwap, Sun's answer to UniSwap. A tweet from its official account last week claimed that it had gathered more than $80 million worth of USDt within 10 minutes of launching: "Much more than Sushi on its day 0!  Go go #SALMON."
Within 10 mins of launching, our liquidity pool has surpassed 80 million worth of USDt in JustSwap. Much more than Sushi on its day 0! Go go #SALMON @Tronfoundation @DeFi_JUST pic.twitter.com/3XsIBaU5TY

— TronFi (@TronFi_io) September 3, 2020
In addition, projects such as SUN, Sun's personal DeFi meme token, added additional DeFi flavor to the TronFi ecosystem.
TronFi has many obvious competitive advantages. To start with, it doesn't have Ethereum's notorious gas fees, which have stopped many retail investors from entering the space. Secondly, Tronfi is accessible to Chinese retail investors: It is designed by Chinese developers for Chinese audiences in Chinese. Its marketing channel is on WeChat rather than Telegram or Discord. (Hype is more easily built up when communication is centralized.)
The gravitational pull of Sun
Perhaps, the most important factor of TronFi's draw so far is its creator, Sun. As western DeFi appears to be losing steam and becoming a game of whales, many Chinese are going to Tron, hoping to farm early yields before TronFi gets big.
But more importantly, Chinese investors think TronFi's success hinges on Sun's will. They believe that Sun will make sure TronFi is a satisfactory banquet because it might be his best bet to remain viable in the crypto world—especially after his recent scandal with the Steem community.
TronFi is actively collaborating with centralized exchanges. Its PEARL token has been listed on Huobi, and its SALMON token, the copycat of Sushiswap, is listed on OKEx. Getting on these traditional centralized exchanges allow Tronfi to reach an even wider audience.
The biggest achievement of Sun's TronFi might be the fact that none of the major projects have conducted an exit scam, nor has any suffered a major bug thus far.
TronFi's hurdles
But TronFi also faces many challenges.
It lacks Ethereum's big whales to supply a large amount of liquidity, nor does it a hardcore group of DeFipreneurs to innovate on new protocols. For sure it can copy whatever is popular on Eth's DeFi, but its limited liquidity means that many projects will die before seeing the light because no one will farm these projects.
TronFi is Justin Sun's toy. Obviously, since Sun is involved, rumors abound that its liquidity is mainly due to Sun personally propping it up. Yet, when retail consumers have to choose between vision and profit, the winning side becomes clear. They might not stick to Tron for long, as seen by the decreasing token prices, but for now, it's been a good feast.
Manage all your crypto, NFT and DeFi from one place
Securely connect the portfolio you're using to start.