Información general
Valores en Cartera
Mercados
Noticias
Actualizaciones del Equipo
Rank #142

Compound Precio
•
COMP
Gráfico de precios de Compound (COMP)
Swap
Estadísticas de mercado
Capitalización de mercado
Valoración totalmente diluida
All Time High
May 12, 2021
Actualización de precio de Compound
El precio de Compound es $53,83, sube un 6.30% en las últimas 24 horas, y la capitalización de mercado en vivo es $369,037,249.643. Tiene un volumen de suministro en circulación de 10,000,000 COMP monedas y un volumen máximo de suministro de 10,000,000 junto con un volumen de negociación de 24h de $51,536,671.969.
Convertidor de Cripto

COMP

USD
Acerca de Compound
What Is Compound?
Compound is a software that runs on the Ethereum blockchain and incentivizes a distributed network of computers to operate a money traditional market.
In other words, Compound allows users to deposit their cryptocurrency into lending pools which are then accessed by borrowers. The lenders can earn interest on the assets they deposit as a result.
Once a deposit is made, then Compound will award a new cryptocurrency known as a cToken. This cToken represents the deposit to the lender.
Every one of these tokens can then be transferred or traded without any restriction; however, it is only redeemable for the cryptocurrency, which is locked within the protocol.
You can think of it this way: Compound connects lenders and borrowers through the usage of a combination of smart contracts, all of which run on Ethereum and incentivizes their users through cryptocurrencies.
There are two main types of users that are present on the platform, including the Lenders, which is anyone that intends to lend cryptocurrency on Compound and can send their tokens to an Ethereum-based wallet which is controlled by Compound with the intention of earning interest.
Then you have the Borrowers, which is anyone that ends up posting collateral on Compound in the form of a cryptocurrency. They are then allowed to borrow cryptocurrencies that are supported by Compound at a percentage of the value which is posted.
The lenders are then rewarded with COMP tokens which are based on the number of the aforementioned cTokens which are held in their wallet based on varying degrees of interest rates, all of which are dependent on the available supply of the asset in question. The more liquidity the market has, the lower the interest rate ends up being as a result.
Compound Founders
The founders of Compound Protocol include Robert Leshner and Geoffrey Hayes, both of whom worked roles at Postmates, which is an online food delivery service. To this day, they continue to hold high positions at Compound Labs, Inc.
Robert Leshner currently holds the role of CEO.
Geoffrey Hayes currently holds the role of CTO.
Both of the founders have experience in launching successful companies. However, Leshner has been active in growing within the blockchain space and has invested in popular crypto platforms such as Opyn, Argent Wallet, and Blockfolio.
How Does COMP Work
When it comes to Compound (COMP), a high percentage of the tokens actually remain idle within exchange platforms without doing much for their holders. All of this shifts the compound price based on how the compound protocol is structured here.
Compound (COMP) is attempting to change this through an open lending platform that allows anyone to deposit supported Ethereum tokens to earn interest on their balance or take out a secured loan. This is all done through trustless means, which allows for an affordable compound price.
The community governance sets it apart from other protocols where the holders of the platform's native token COMP can propose changes to the protocol and debate as well as vote on changes that are suggested by others without involving the team behind the project at all.
This includes things such as picking what cryptocurrencies to add support for as well as adjusting the collateral factors and making changes to how the COMP tokens are distributed. The COMP tokens can then be bought from any third-party exchange or be earned through the Compound Protocol by depositing assets or taking out loans.
Another noteworthy thing here is the fact that a COMP holder can actually assign their voting rights to someone else to vote on their behalf, and what this means is that someone who isn't a COMP holder can be asked to vote on behalf of the COMP holder on a specific issue, specifically someone with a higher level of expertise on the field.
What you need to keep in mind, as well as the fact that Compound borrowers can get liquidated if the asset they end up borrowing increases in value and becomes a lot more valuable than the posted collateral at the time of their posting.
Users that lend assets within the protocol also have the opportunity to take out a loan in any other cryptocurrency which Compound offers and up to the amount of the collateral which is posted.
Where Can You Buy COMP
Compound has a total supply of 10,000,000.
If you want to buy, sell or trade COMP, you can do so on exchanges such as Binance Futures, Binance, OKEx, BitZ, and Coinbase Pro. Note that due to the nature of the compound protocol, the compound price will shift and change over time.
It is not dictated by the compound team nor the compound smart contract, but it works through the compound network using a compound pool. In this pool, crypto assets are distributed from lenders to borrowers, who use the comp token as a collateral asset in money markets. The liquidity pool allows users who have borrowed assets to earn on their digital assets in the form of a comp token. This borrowed asset is a key of decentralized finance for comp holders on their crypto wallet, where they receive cTokens.
Leer más
Activos relacionados
Los tenedores de Compound también tienen
Explora altcoins comúnmente tenidas por los inversores de Compound y descubre nuevas oportunidades.
Criptomonedas en tendencia
Activos con el mayor cambio en vistas de página únicas en CoinStats en las últimas 24 horas.
Capitalización de mercado similar
Entre todos los activos disponibles en CoinStats, estos tienen la capitalización de mercado más similar a Compound.
| # | Exchange | Par | Volumen (24H) | Volumen (%) | Precio | Última actualización | |
| --- | --- | --- | --- | --- | --- | --- | --- |
| 1 | BitBlinx | COMP/BTC | $21.090.017.013.451,42 | 40928539.45% | $238.826.738,27 | | |
| 2 | Binance Futures | COMP/USDT | $46.107.127,651 | 89.48% | $53,9 | | |
| 3 | Bibox | COMP/USDT | $20.353.659,32 | 39.5% | $53,54 | | |
| 4 | Binance | COMP/USDT | $9.890.959,601 | 19.19% | $53,85 | | |
| 5 | Btse | COMP/USD | $5.020.503,453 | 9.74% | $54 | | |
| 6 | HuobiGlobal | COMP/USDT | $3.597.335,119 | 6.98% | $53,63 | | |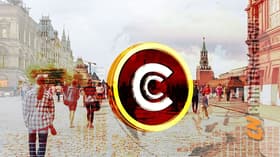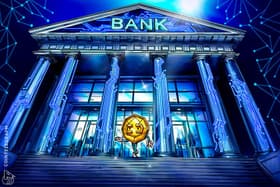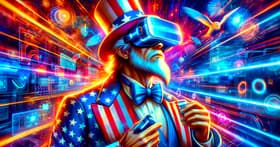 También revisa el precio de Compound en
Descargo de responsabilidad
Ninguna parte del contenido que proporcionamos constituye asesoramiento financiero sobre precios de monedas, asesoramiento legal, o cualquier otro tipo de asesoramiento destinado a que te bases en él para cualquier propósito. Cualquier uso o dependencia de nuestro contenido es únicamente bajo tu propio riesgo y discreción.