Información general
Valores en Cartera
Mercados
Noticias
Actualizaciones del Equipo
Rank #92

Gate Precio
•
GT
Gráfico de precios de Gate (GT)
Swap
Estadísticas de mercado
Capitalización de mercado
Valoración totalmente diluida
All Time High
May 12, 2021
Actualización de precio de Gate
El precio de Gate es $4,63, bajo un -2.10% en las últimas 24 horas, y la capitalización de mercado en vivo es $630,947,099.738. Tiene un volumen de suministro en circulación de 300,000,000 GT monedas y un volumen máximo de suministro de 300,000,000 junto con un volumen de negociación de 24h de $957,240.085.
Convertidor de Cripto

GT

USD
Acerca de Gate
Gate.io is a multifaceted centralized cryptocurrency exchange focused on crypto-to-crypto trading. It offers several advanced features and services, such as a leading Initial Exchange Offering (IEO) platform, a Futures market for margin trading with 10x leverage, perpetual contracts trading, margin lending, borrowing, or participating in the period investment plan, etc. Gate.io offers 180 currencies, more than 400 markets, and low trading fees.
GateToken (GT) is Gate.io's exchange token and the GateChain public chain's native token.
Check the current GATE price, GATE price chart, 24-hour trading volume, market cap, circulating supply, total supply, etc., and get updates on GT price in real-time on CoinStats, one of the best crypto platforms around.
CoinStats is a cryptocurrency research and portfolio tracker app that allows traders to monitor all their assets across several exchanges from a single platform. CoinStats provides investment advice and valuable information on cryptocurrencies, including the latest crypto news, to help investors make better decisions. It protects data with military-grade encryption and follows industry best practices for seamless transactions.
Let's get right to it!
What Is Gate (GT) Coin
GT is the unique exchange token of Gate.io exchange and the native token of the GateChain public chain. It plays a significant role in the Gate.io ecosystem and is deeply bound to the platform's development.
Gate.io relies on its market position to gradually expand GT's scope to increase its intrinsic value. As an essential part of the Gate.io ecosystem, GT has the following use cases:
VIP Tier Escalation
GT holders can get to VIP levels and enjoy exclusive benefits such as reduced trading fees, flexible withdrawal limits, faster trading activities, exclusive management services, comprehensive market data, etc.
Payment Method
GT can be used as a means of payment for trading fees on the Gate.io platform.
Intrinsic Investment Value
Gate.io aims to increase the GT token's use cases and applications to improve its intrinsic investment value.
Exclusive Activities Participation
GateToken holders get access to several exclusive and high-profile activities, such as Vote Campaigns, Live Mainstreams, Discount Sales, etc.
How Does Gate (GT) Work
Gate.io has been given a rating of 4.5 by Forbes Advisor, making it one of the best Crypto Exchanges for 2021. In addition to the exchange, Gate.io offers services such as decentralized finance, research, and analytics, venture capital investments, wallet services, etc.
GT is the unique token of the Gate.io cryptocurrency exchange. It's used to power the platform, pay gas fees, facilitate liquidity between cryptocurrencies, etc.
GT provides a high-performance trading experience to users. It offers such benefits as fast transactions and fee discounts. Additionally, since the platform uses the token for buybacks and burns, owning GT can be profitable - not only because of the passive income possibilities it carries but also because its value can increase over time.
Gate (GT) Founders
Aurélien Menant founded the GT platform as a token-based exchange on the Bitcoin and Ethereum networks in Hong Kong.
Menant holds several degrees in different fields, such as Physics, Civil Engineering, and an MBA in Finance.
In 2013, he left his career as an investment banker to follow his new passion for Bitcoin and Blockchain technology. Previously, he had already made a name for himself in the Blockchain community and was often invited to give speeches at different summits, such as the Global Conference on Money Laundering and Digital Currencies (Qatar), Euromoney's Capital Markets Blockchain Conference (Hong Kong), and The Future of Finance Summit (Singapore).
How to Buy Gate (GT) Coin
If you want to buy, sell, or trade GT, you can do so on popular exchanges such as Gate.io, HuobiGlobal, FTX, and Pionex. Buying the GateToken on the Gate.io platform, its parent exchange, and top seller among several exchanges brings several advantages.
Leer más
Activos relacionados
Los tenedores de Gate también tienen
Explora altcoins comúnmente tenidas por los inversores de Gate y descubre nuevas oportunidades.
Criptomonedas en tendencia
Activos con el mayor cambio en vistas de página únicas en CoinStats en las últimas 24 horas.
Capitalización de mercado similar
Entre todos los activos disponibles en CoinStats, estos tienen la capitalización de mercado más similar a Gate.
| # | Exchange | Par | Volumen (24H) | Volumen (%) | Precio | Última actualización | |
| --- | --- | --- | --- | --- | --- | --- | --- |
| 1 | Gate.io | GT/USDT | $1.237.309,691 | 129.26% | $4,64 | | |
| 2 | LBank | GT/USDT | $429.164,979 | 44.83% | $4,63 | | |
| 3 | Gate.io | GT/BTC | $116.778,162 | 12.2% | $4,63 | | |
| 4 | HuobiGlobal | GT/USDT | $71.668,484 | 7.49% | $4,58 | | |
| 5 | Gate.io | GT/ETH | $42.868,17 | 4.48% | $4,63 | | |
| 6 | Bitkub | THB/GT | $9.589,838 | 1% | N/A | | |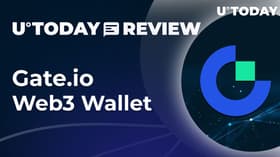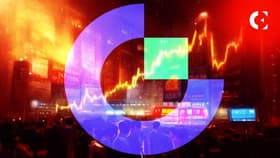 También revisa el precio de Gate en
Descargo de responsabilidad
Ninguna parte del contenido que proporcionamos constituye asesoramiento financiero sobre precios de monedas, asesoramiento legal, o cualquier otro tipo de asesoramiento destinado a que te bases en él para cualquier propósito. Cualquier uso o dependencia de nuestro contenido es únicamente bajo tu propio riesgo y discreción.