Información general
Valores en Cartera
Mercados
Noticias
Actualizaciones del Equipo
Rank #142

Basic Attention Precio
•
BAT
Gráfico de precios de Basic Attention (BAT)
Swap
Estadísticas de mercado
Capitalización de mercado
Valoración totalmente diluida
All Time High
Nov 28, 2021
Actualización de precio de Basic Attention
El precio de Basic Attention es $0,221056, bajo un -3.46% en las últimas 24 horas, y la capitalización de mercado en vivo es $329,464,950.864. Tiene un volumen de suministro en circulación de 1,500,000,000 BAT monedas y un volumen máximo de suministro de 1,500,000,000 junto con un volumen de negociación de 24h de $52,141,706.713.
Convertidor de Cripto

BAT

USD
Acerca de Basic Attention
What Is Basic Attention Token
The Basic Attention Token (BAT) is essentially a cryptocurrency that has the goal of creating digital advertising methods that are equitable for creators as well as consumers.
It runs on Ethereum and is integrated natively through a custom and popular web browser known as Brave. BAT can be exchanged among advertisers, publishers as well as users in general based on the web activity they have and it is intended to streamline commerce throughout all three of those groups.
The users are actually rewarded with BAT when they view advertisement content, where publishers gain the opportunity to deliver high-impact ads, which in turn ensures that the messaging they are sending is being viewed by a broader audience.
Furthermore, users have the opportunity to hold onto BAT, exchange it for FIAT currency, or even exchange it for other cryptocurrencies. They can also pay it to support specific content creators.
Basic Attention Token crypto can also be defined as this blockchain-based system that tracks media consumer time and attention on websites through the usage of the Brave web browser.
Due to the fact that it is built on Ethereum, it essentially has the opportunity to efficiently distribute the money between all involved parties while also providing them, and allowing them to provide beneficial content to and from each other. The objective here is that people get fewer ads, and the ones they do end up getting are far better tailored towards their specific interests. Another notable thing to mention here is that they do not give up any of their data privacy rights.
Basic Attention Token Founders
The founder is known as Brendan Eich. He also created the JavaScript programming language and is even the co-founder of a highly popular internet browser known as Firefox, so he has had experience on the market.
In 2017, Brave completed an ICO (Initial Coin Offering) for BAT, which raised $35 million in 30 seconds through selling 1 million crypto tokens.
Keep in mind that throughout this time, we saw 500 million crypto tokens reserved by Brave Software.
200 million BT was left for Brave time, and 300 million BAT was left to be sold at a later date with the intention of promoting the platform.
How Does BAT Work
The most notable thing here is the fact that the BAT crypto token is used as a payment token when it comes to running advertising campaigns through Brave Ads. All of the BAT transactions are settled on Ethereum, which is a public blockchain that allows developers to create as well as deploy custom cryptocurrencies and applications.
Uniquely, Basic Attention Token (BAT) crypto operates on the Brave browser, which only serves ads if users actually want to see them and opt-in in doing so.
The users of the Brave Browser also have the opportunity to sign up for what is known as the Brave Rewards Program, which allows them to be paid in BAT just by viewing ads or even send Basic Attention Token (BAT) to content creators that they intend on supporting.
Furthermore, by default, Brave doesn't really have this crypto feature on, and it is set to block trackers and ads. If you are a Brave user that wants to see ads and gain crypto, you have to opt-in by yourself. This means it doesn't collect data, unless you want it to provide you with data.
In order to track the movement of the Basic Attention Token (BAT), Brave relies on what is known as the BRave Micropayments Ledger.
This ledger allows advertisers, publishers, and even readers to enter smart contracts and move payments between each other that way.
Furthermore, as of November of 2020 at least, advertisers need to commit and spend at least $2,500 per month in order to launch their campaign. A self-serve platform with lower limits is in the pipeline.
This advertising budget simply has to be paid in BAT tokens, which can be gained from third-party exchange platforms. This is why the Basic Attention token price is important. Note that Brave takes a small commission in crypto, while the rest of the crypto is distributed to publishers as well as users.
Now, in order to keep information active online, content creators need some way of generating revenue, and this is where Basic Attention Token (BAT) comes into the picture. Brave and BAT intend to enable ads pushers to ensure that they are reaching and engaging with an audience that they know they will not intrude upon and are genuinely interested in the advertisements in question, but one that can also gain ad revenue for themselves just by viewing the advertisements.
Basic Attention Token (BAT) essentially attempts to remove any distrust and create an advertising platform that is beneficial to everyone. Digital advertising benefits as a result, and to maintain all of this, a solid supply of BAT is required, and this supply is currently maintained through trading where users can manage to engage in trading on third party crypto exchanges with ease through an account, where they gain access to the market, circulating supply and deep liquidity. The basic attention token price is also reliant on this demand and supply which shapes the crypto market.
BAT Circulation
Basic Attention Token has an available supply of 1,498,303,399 and a total supply of 1,500,000,000 coins alongside with $858.8M market cap and a $47.1M 24h trading volume. There are currently 1.50B Basic Attention Token (BAT) tokens that make up its circulating supply.
Where Can You Buy Basic Attention Token
If you are interested in the opportunity to buy, sell or trade tokens, you can do so on exchanges such as IDCM, CoinBene, Binance Futures, BitMart, ABCC, and Latoken. Note that it is up to you how you consider this token and that as with all cryptocurrencies its value can be volatile. Also feel free to check out our guide on how to buy Basic Attention Token
Leer más
Activos relacionados
Los tenedores de Basic Attention también tienen
Explora altcoins comúnmente tenidas por los inversores de Basic Attention y descubre nuevas oportunidades.
Criptomonedas en tendencia
Activos con el mayor cambio en vistas de página únicas en CoinStats en las últimas 24 horas.
Capitalización de mercado similar
Entre todos los activos disponibles en CoinStats, estos tienen la capitalización de mercado más similar a Basic Attention.
| # | Exchange | Par | Volumen (24H) | Volumen (%) | Precio | Última actualización | |
| --- | --- | --- | --- | --- | --- | --- | --- |
| 1 | Binance Futures | BAT/USDT | $42.030.340,866 | 80.5% | $0,2215 | | |
| 2 | Bibox | BAT/USDT | $26.459.819,76 | 50.68% | $0,22 | | |
| 3 | Upbit | BAT/KRW | $24.122.522,808 | 46.2% | $0,228368 | | |
| 4 | Bitrue | BAT/USDT | $8.600.135,788 | 16.47% | $0,2217 | | |
| 5 | Binance | BAT/USDT | $8.340.903,884 | 15.97% | $0,2217 | | |
| 6 | Btse | BAT/USD | $4.395.703,668 | 8.42% | $0,2207 | | |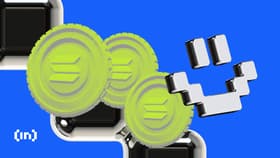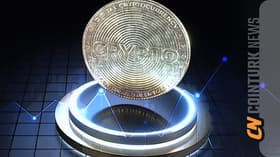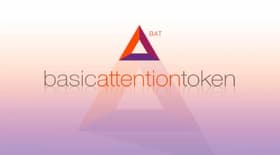 También revisa el precio de Basic Attention en
Descargo de responsabilidad
Ninguna parte del contenido que proporcionamos constituye asesoramiento financiero sobre precios de monedas, asesoramiento legal, o cualquier otro tipo de asesoramiento destinado a que te bases en él para cualquier propósito. Cualquier uso o dependencia de nuestro contenido es únicamente bajo tu propio riesgo y discreción.