Overview
Holdings
Markets
News
Team Updates
Rank #256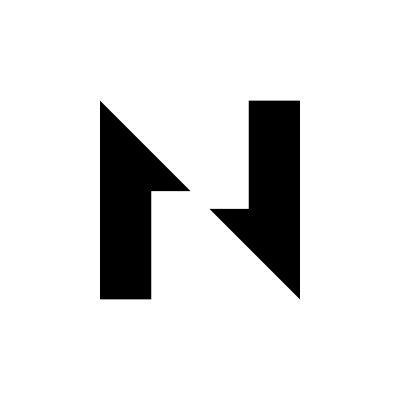 Nervos Network Precio
•
CKB
Nervos Network Price Chart (CKB)
Swap
Market Stats
Capitalización de mercado
$91,565,951
Nervos Network Price Update
Nervos Network price is $0,002748, bajo un -2.16% in the last 24 hours, and the live market cap is $91,565,951. It has circulating supply volume of 0 CKB coins and a max. supply volume of 0 alongside $1,829,126 24h trading volume.
Conversor de Criptomonedas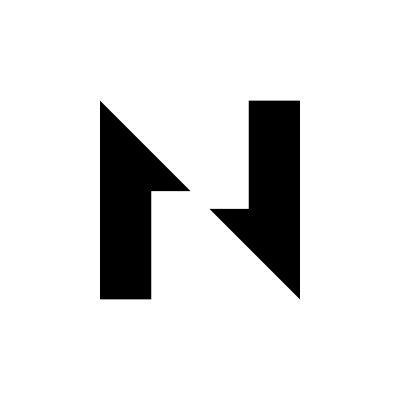 CKB

USD
About Nervos Network
Nervos Network is an open-source, public blockchain ecosystem that leverages a unique dual-layer architecture to improve scalability, sustainability, and interoperability.
CKByte (CKB) is the native token that fuels the Nervos Network. CKB can be used as a medium of exchange and store of value. With a single CKByte token, developers can occupy one byte of data storage on Nervos.
Check the Nervos Network price, market cap, total supply, max supply, circulating supply, trading volume, and other metrics, along with in-depth information on several of the biggest and fastest-growing cryptocurrencies on CoinStats, one of the best platforms around.
CoinStats is a cryptocurrency research and portfolio tracker app that provides valuable information on cryptocurrency news and investment advice to help investors make better decisions.
Read on to learn everything you need to know about Nervos Network and the CKByte (CKB) token.
What Is CKB?
Nervos Network aims to lay the groundwork for a universal internet-like public network by providing a solution for the lack of scalability, sustainability, and interoperability that plagues most Layer 1 blockchain networks.
Named after the body's nervous system, Nervos Network has a similar layered structure that acts as an intermediary chain for trustless multichain interoperability. The CKB (Common Knowledge Base) is its verification layer (Layer 1) that serves as a consensus generation layer and smart custodian for the network. It offers a public permissionless blockchain based on the Proof-of-Work consensus mechanism that operates as the consensus engine for applications that launch on the Nervos ecosystem. This layer features its native CKB token.
The generation layer, or Layer 2, is the computation layer, where the off-chain processing of transactions takes place. This layer is designed for high-performance transactions and privacy protection. It can host several decentralized applications DApps and lets developers execute the functions of their DApps.
The CKB ensures the network's security, and Layer 2 focuses on scalability and interoperability.
The Nervos Network provides a system as secure, immutable, and permissionless as Layer 1 networks such as Bitcoin while enabling smart contracts and Layer 2 scaling functions.
The protocol allows developers to create and deploy low-level functionalities such as Virtual Machines (VMs), Code Libraries, and new cryptography, customize their DApps and run them across the entire blockchain ecosystem. They can use programming languages like JavaScript, Rust, and C to deploy smart contracts on CKB.
How Does CKB Work?
Nervos Network achieves parallel processing of transactions and application activities, allowing scalability to be attained without compromising network security. It also reaches interoperability by letting various Layer 2 blockchains launch and leverage the storage and processing capabilities of the mainnet.
The Nervos Network features an economic model designed to incentivize users to pay for the network's resources based on the capacity and time of occupation. Nervos Network's layered design brings about flexibility, which allows developers to build DApps that can run on any blockchain network.
Nervos CKB fuels the ecosystem and has several use cases, such as being a store of value and a means for smart contract execution. The crypto asset also serves to collect value created on the CKB chain and use it to manage resources between network participants, including users, miners, developers, and node operators.
Locking CKB tokens in the Nervos DAO, users are rewarded with block rewards and transaction fees.
One fact about CKByte tokens is that 1 CKByte = 1 Byte, so 1M CKBytes equals 1 megabyte of space. When data is stored on them, CKBytes turn into cells. This structure allows developers to rent a space on the Nervos blockchain paying with CKB tokens.
The Nervos Network price is volatile and depends on several factors, including supply and demand and general market trends. The CKB price reached its all-time high of $0.04412 on March 31, 2021. At present, it ranks 162 by market cap among more than 18,600 cryptocurrencies.
Get started by checking the CKB current price, 24 hours trading volume, and other metrics on CoinStats, and read our blog for more!
CKB Founders
Terry Tai, Kevin Wang, and Daniel Lv founded the Nervos Network in 2018.
How to Buy CKB?
You can buy CKB tokens on various cryptocurrency exchanges, including Binance, MXC, Bkex, KuCoin, Mexc, BigOne, Huobi Global, WazirX, etc.
Leer más
Related Assets
Nervos Network Holders Also Hold
Explore altcoins commonly held by Nervos Network investors and discover new opportunities.
Trending Cryptocurrencies
Assets with the largest change in unique page views on CoinStats in the last 24 hours.
Similar Market Cap
Among all the assets available on CoinStats, these have the most similar market capitalization to Nervos Network.
| # | Exchange | Par | Volumen (24H) | Volumen (%) | Precio | Última actualización | |
| --- | --- | --- | --- | --- | --- | --- | --- |
| 1 | Binance Futures | CKB/USDT | $3.085.281,958 | 64.15% | $0,002748 | | |
| 2 | | CKB/USDT | $829.357,453 | 17.24% | $0,00275 | | |
| 3 | AscendEX | CKB/USDT | $174.673,526 | 3.63% | $0,002759 | | |
| 4 | Gate.io | CKB/USDT | $125.694,805 | 2.61% | $0,002744 | | |
| 5 | LBank | CKB/USDT | $122.632,55 | 2.55% | $0,00275 | | |
| 6 | DigiFinex | CKB/USDT | $103.385,47 | 2.15% | $0,002749 | | |
Also Check Nervos Network Price On
Descargo de responsabilidad
No part of the content we provide constitutes financial advice on coin prices, legal advice, or any other form of advice meant for you to rely on for any purpose. Any use or reliance on our content is solely at your own risk and discretion.