Aperçu
Avoirs
Marchés
Actualités
Mises à jour de l'équipe
Rank #162

Celo Prix
•
CELO
Graphique des prix de Celo (CELO)
Swap
Statistiques du marché
Évaluation entièrement diluée
All Time High
Aug 30, 2021
Mise à jour du prix de Celo
Le prix de Celo est de $0,59783, soit une variation de en haut 2.89% au cours des dernières 24 heures, et la capitalisation boursière en direct est de $310,837,578. Il a un volume d'offre en circulation de 1,000,000,000 CELO pièces et un volume d'offre maximum de 1,000,000,000 avec un volume de trading de 24h de $17,523,790.
Convertisseur Crypto

CELO

USD
À propos de Celo
CELO is a decentralized form of digital asset/cryptocurrency and the utility and governance asset for the Celo platform. The platform aims to make financial tools accessible for anyone worldwide with a mobile phone.
Founded in 2017, Celo sold 120 million tokens and raised over $46 million by 2020. CELO has an available supply of 133,468,661 and a total supply of 1,000,000,000 coins, alongside a $410.8M market cap and a $28.8M 24h trading volume. The most active CELO trading exchanges are Coinbase, Binance, and OKEX. The addresses and transactions of Celo can be explored on https://explorer.celo.org/blocks; the Celo website is https://celo.org/.
Check the current CELO price, market cap, circulating supply, trading volume, historical statistics, etc., along with in-depth information on several of the biggest and fastest-growing cryptocurrencies on CoinStats, one of the best crypto platforms around.
CoinStats is a cryptocurrency research and portfolio tracker app that provides investment advice and valuable information on cryptocurrencies, including their real-time prices, to help investors make better decisions.
Read on to learn everything you need to know about the Celo platform and the CELO token/coins.
About Celo
Celo is a blockchain ecosystem that makes financial tools accessible to everyone with a mobile device. It's a payments infrastructure platform that uses phone numbers as public keys to give phone owners access to decentralized finance products. Celo makes crypto transactions easier by integrating a system that enables everyone with access to a mobile phone to send and receive funds to their contacts. The Celo platform allows users to create decentralized applications and smart contracts as part of DeFi (decentralized finance).
Celo features Celo Dollars (cUSD) and cEUR, stablecoins pegged to the value of dollars and euros native to the Celo platform. The Celo token (CELO) is the protocol's native asset. CELO serves as a utility token that enables users to participate in network consensus through its Proof-of-Stake system and pay for on-chain transactions. CELO also has governance applications, allowing the token owners to vote on governance decisions.
The company was created to address the issue of financial inclusion. Around 1,7 billion people across the globe don't have access to financial services, making it harder to reach prosperity. Celo developers work to make financial tools accessible and flexible for everyone.
Celo Founders
Rene Reinsberg, Sep Kamvar, and Marek Olszewski are co-founders of Celo. They launched the network back in 2017. Celo is also backed by a team of brilliant minds with a prior experience in Visa, MIT, Google, GoDaddy, Harvard University, Bank of America, Twitter, Cambridge University, to name a few.
Some of the prominent investors of the Celo platform are venture capitalists such as Social Capital, General Catalyst, etc.
Celo Usage
Celo is an open platform that makes financial tools accessible to anyone with a mobile phone. It is decentralized, programmable, and customizable. Celo facilitates transactions, letting users send cryptocurrencies to a phone number without the need to copy and paste long, randomly generated addresses. To make this happen, Celo designers have ​​created a distributed address-based encryption protocol that allows sending and receiving value directly with a phone number.
Celo is a user-friendly network, and users don't have to know anything about blockchain. All the information they need is stored in their phone book, and their contacts become the addresses they can send to and receive funds from. Also, all notifications from Celo are received through text messages. Hence, everything is made simple using familiar text messaging methods to avoid confusing users by blockchain and everything crypto.
Celo Network Security
Celo network's security is provided by the PoS (proof-of-stake) governance mechanism that syncs the distributed computers. Blockchain validators are selected through a complicated election process as part of the network's security. Celo owners can use their holdings to participate in elections and vote for validators.
Since Celo transactions are made via mobile phones, users need to verify the ownership of the phone number. This is similar to verifying an account by receiving an SMS code. Celo uses decentralized validators that send the verification codes.
With Celo, you can even send funds to friends who don't yet have an account. When they transfer the funds through a text message, they are stored in an escrow account. Only when the recipient creates a Celo account and verifies the phone number, the escrow releases the funds, and they receive it through their phone number.
Celo's Key Characteristic and Its Future
What sets Celo apart from other blockchain ecosystems is that it operates with stablecoins such as cUSD and cEUR, thereby offering the transparency of crypto-assets while excluding their instability. Celo uses a programmatic reserve to ensure that Celo USD is always equal to one US dollar. This reserve comprises Celo, Ethereum, Bitcoin, and other cryptocurrencies. The price of cUSD is balanced with the price of CELO to keep this stable coin at $1. The balance means the price of CELO will climb up with an increase in the number of Celo users and transactions. Celo recently became the 1st integrated stablecoin for the Opera browser.
CELO is a trustworthy token, which is becoming an easily accessible coin for the general public.
This content and any information contained therein is being provided to you for informational purposes only, does not constitute a recommendation by CoinStats to buy, sell, or hold any security, financial product, or instrument referenced in the content, and does not constitute investment advice, financial advice, trading advice, or any other kind of advice.
Lire plus
Actifs liés
Les détenteurs de Celo détiennent également
Explorez les altcoins couramment détenus par les investisseurs de Celo et découvrez de nouvelles opportunités.
Cryptomonnaies tendances
Actifs avec le plus grand changement de vues de page uniques sur CoinStats au cours des dernières 24 heures.
Capitalisation boursière similaire
Parmi tous les actifs disponibles sur CoinStats, ceux-ci ont la capitalisation boursière la plus similaire à Celo.
| # | Exchange | Paire | Volume (24h) | Volume (%) | Prix | Dernière mise à jour | |
| --- | --- | --- | --- | --- | --- | --- | --- |
| 1 | Binance Futures | CELO/USDT | $35 057 140,449 | 61.29% | $0,601 | | |
| 2 | Upbit | CELO/KRW | $6 228 895,633 | 10.89% | $0,625633 | | |
| 3 | Binance | CELO/USDT | $6 151 041,017 | 10.75% | $0,6 | | |
| 4 | HuobiGlobal | CELO/USDT | $2 070 056,86 | 3.62% | $0,5917 | | |
| 5 | Bitrue | CELO/USDT | $1 689 479,56 | 2.95% | $0,599 | | |
| 6 | OKEX | CELO/USDT | $1 233 167,294 | 2.16% | $0,599 | | |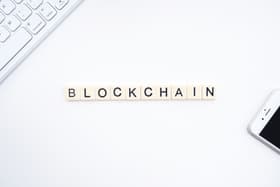 Vérifiez également le prix de Celo sur
Avis de non-responsabilité
Aucune partie du contenu que nous fournissons ne constitue un conseil financier sur les prix des pièces, un conseil juridique ou tout autre type de conseil destiné à être utilisé à des fins sur lesquelles vous pouvez compter. Toute utilisation ou confiance en notre contenu est uniquement à votre propre risque et discrétion.