Հետազոտություն
Ֆոնդեր
Շուկաներ
Նորություններ
Team Updates
Rank #357

Dent Գին
•
DENT
Փոխանակել
Market Stats
Dent Price Update
Dent price is $0,001054, վեր 5.44% in the last 24 hours, and the live market cap is $100,859,497.969. It has circulating supply volume of 100,000,000,000 DENT coins and a max. supply volume of 100,000,000,000 alongside $11,103,606.951 24h trading volume.
Crypto Converter

DENT

USD
About Dent
What Is Dent
DENT is an Ethereum-based ERC-20 token, one of the first projects to run as an ERC-20 token back in 2017. It uses the capabilities of blockchain technology to revolutionize the mobile data network across the world. In a world where the telecommunications infrastructure, i.e., cell towers, subscriber databases, and billing, are controlled by carriers in domestic oligopolies, DENT aims to become the global exchange for mobile data in the world.
Dent Wireless Limited aims to decentralize this control and reduce the world's dependence on service providers. Dent wants to stop the service providers' monopoly and create a worldwide network where the world's mobile data can be freely traded as a commodity.
By introducing DENTNet, their own blockchain technology, to the industry, Dent plans to move components of mobile network operators (customer databases, billing, and radio network management) into DentNet nodes. Every node will then act as a micro mobile network powered by the DENTNet blockchain: decentralized and distributed.
The process will subsequently reduce the cost of running a mobile network and the costs for internet access. It will also provide incentives to improve service quality.
As Dent price becomes more attractive than the conventional mobile industry prices, more users flock to Dent. Currently, the blockchain has 26 million participants around the world.
As is the case with cryptocurrencies, Dent price is somewhat volatile compared to fiat currencies. Currently, the digital asset is ranked #152, with a market cap of approximately $234 million.
DENT Founders
Tero Katajainen is the founder and CEO of Dent Wireless. He is a technical engineer who collaborated with Mikko Linnamaki, an entrepreneur and businessman, to create Dent in 2017.
Tero Katajainen studied technology and programming in Finland, graduating in 1999. He served as a senior Java/Android consultant for the UN in 2015. Katajainen then met Mr. Linnamaki, who, at the time, had had five successful businesses, most in the web and internet software field.
The former Java specialist and the entrepreneur combined their efforts to create a global digital mobile operator that's not tied to a specific geographical location.
Dent Wireless has several key partnerships, including Africa-based Basic Internet Foundation, Samsung Blockchain wallet, and G+D Mobile Security.
DENT Usage
Dent creates an entirely decentralized, secure, and automated global peer-to-peer market, enabling users to donate, buy, and sell mobile data and related services on the Ethereum blockchain. It connects users through blockchain from all parts of the world and puts control over the mobile data market in their hands.
To enable simple and decentralized sharing of mobile data services among network participants, Dent combines multiple state-of-the-art technologies, i.e., Ethereum smart contracts and virtual operators, as well as mobile and web applications. As a mobile service community, Dent also highly depends on the number of users on the network - the more users prefer DENT, the more lucrative the platform becomes. A large consumer base means that telecommunications companies and sellers will be more likely to join the platform.
Dent Exchange is an integral component in the complex Dent ecosystem that facilitates all P2P market activities and has seven elements: instrument repository, Market Maker algorithms, pricing data, order management, portfolio management, order execution, and the DENT Exchange Parachain.
DENT Exchange has a web and a mobile version that enables users to access the DENT market. Web and mobile apps allow users to place orders, view the order book, and get access to price history, market depth, and other vital data and features.
Dent network performs three types of transfers: P2P data package transfers for roaming-free service, user-to-user data exchanges, and Initial Data Offerings (IDO).
With Dent, users can take advantage of roaming-free calls, reduced costs for mobile data plans, and much more.
DENT price on the market fluctuated between $0.0015 and $0.0229, with multiple ups and downs along the way. The token has been listed on most key exchanges since 2018, such as HitBTC, OKEx, KuCoin, and Binance. The latest listings of 2021 include CoinEx, ZB.com, Gate.io.
DENT Network Security
DENT is the utility token of the Dent network and is an ERC-20 token based on the Ethereum blockchain. It is the primary payment method on the network and is used to pay and get paid for mobile data services.
Dent network uses Substrate, a modular framework for building blockchain environments, to create a functional, fully operative, and secure ecosystem. Dent is hosted on the Ethereum network and Ethereum-based smart contracts, thus being secured by the blockchain.
The Dent ecosystem uses a proof-of-stake (PoS) algorithm to verify Dent data transactions, i.e., certain holders of DENT coin (validators that hold larger amounts of DENT) have to stake their tokens whenever a new transaction is added to the blockchain and gain rewards, thus creating new coins.
PoS mechanism excludes the process of mining requiring a proof-of-work algorithm (PoW), which is often criticized for high energy consumption. PoS, on the other hand, provides a 'greener' solution by being energy-efficient and cost-effective.
Dent is also secured by nodes and virtual operators – the greater the number of nodes and operators, the higher the security level.
Կարդացեք ավելին
Related Assets
Dent Holders Also Hold
Explore altcoins commonly held by Dent investors and discover new opportunities.
Trending Cryptocurrencies
Assets with the largest change in unique page views on CoinStats in the last 24 hours.
Similar Market Cap
Among all the assets available on CoinStats, these have the most similar market capitalization to Dent.
| # | Բորսա | Զույգ | Ծավալ (24ժ) | Ծավալ (%) | Գին | Վերջին թարմացում | |
| --- | --- | --- | --- | --- | --- | --- | --- |
| 1 | Binance Futures | DENT/USDT | $18.917.288,596 | 170.36% | $0,001055 | | |
| 2 | Binance | DENT/USDT | $4.638.029,627 | 41.77% | $0,001054 | | |
| 3 | Bitrue | DENT/XRP | $922.968,132 | 8.31% | $0,001048 | | |
| 4 | Xt | DENT/USDT | $915.276,607 | 8.24% | $0,001054 | | |
| 5 | Bitrue | DENT/USDT | $407.569,625 | 3.67% | $0,00105 | | |
| 6 | KucoinFutures | DENT/USDT | $386.641,139 | 3.48% | $0,001054 | | |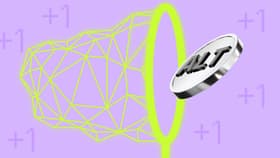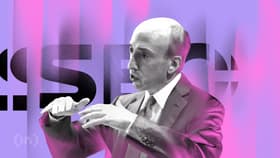 Հրաժարում պատասխանատվությունից
No part of the content we provide constitutes financial advice on coin prices, legal advice, or any other form of advice meant for you to rely on for any purpose. Any use or reliance on our content is solely at your own risk and discretion.