Հետազոտություն
Ֆոնդեր
Շուկաներ
Նորություններ
Team Updates
Rank #1890

Fractal Գին
•
FCL
Fractal Price Chart (FCL)
Փոխանակել
Market Stats
All Time High
Feb 25, 2021
Fractal Price Update
Fractal price is $0,016231, վար -1.69% in the last 24 hours, and the live market cap is $1,992,667. It has circulating supply volume of 451,187,015 FCL coins and a max. supply volume of 451,187,015 alongside $25,041 24h trading volume.
Crypto Converter

FCL

USD
About Fractal
What is a Coin?
A coin is a digital asset that can be used as a medium of exchange. Coins are created and stored on distributed ledgers, such as blockchain networks, and are secured using cryptography. Coins are typically issued by companies or organizations in order to raise funds for their projects. The most popular coins include Bitcoin, Ethereum, Ripple, Litecoin, and Dogecoin.
Fractal is an open-source protocol for creating decentralized financial applications. It enables users to create their own tokens and smart contracts without the need for any coding knowledge. Fractal also provides tools for developers to build custom applications on top of the platform. With its easy-to-use interface and powerful features, Fractal has become one of the leading protocols in the DeFi space.
The main goal of Fractal is to provide users with access to a wide range of financial services such as lending, borrowing, trading, staking, and more. It also allows developers to create innovative products that can be used by anyone around the world. By leveraging smart contracts and decentralized infrastructure, Fractal aims to make financial services more accessible than ever before.
Fractal's native token FRACT is used to power the network and incentivize users who contribute resources or build applications on it. FRACT holders can also earn rewards from staking their tokens in various pools on the platform.
Overall, Fractal offers an easy way for people to access DeFi services without having any prior knowledge about blockchain technology or coding skills. With its user-friendly interface and powerful features, it has quickly become one of the most popular protocols in the industry.
Կարդացեք ավելին
Related Assets
Trending Cryptocurrencies
Assets with the largest change in unique page views on CoinStats in the last 24 hours.
Similar Market Cap
Among all the assets available on CoinStats, these have the most similar market capitalization to Fractal.
| # | Բորսա | Զույգ | Ծավալ (24ժ) | Ծավալ (%) | Գին | Վերջին թարմացում | |
| --- | --- | --- | --- | --- | --- | --- | --- |
| 1 | Bilaxy | FCL/ETH | $24.629,966 | 99.22% | $0,016203 | | |
| 2 | Uniswap V2 | FCL/WETH | $103,971 | 0.42% | $0,0161 | | |
| 3 | Bitfinex | FCL/USD | $87,133 | 0.35% | $0,015732 | | |
| 4 | Bitfinex | FCL/UST | $2,081 | 0.01% | $0,0003344 | | |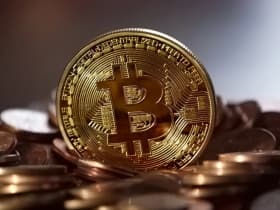 Also Check Fractal Price On
Հրաժարում պատասխանատվությունից
No part of the content we provide constitutes financial advice on coin prices, legal advice, or any other form of advice meant for you to rely on for any purpose. Any use or reliance on our content is solely at your own risk and discretion.