Հետազոտություն
Ֆոնդեր
Շուկաներ
Նորություններ
Team Updates
Rank #216

Harmony Գին
•
ONE
Harmony Price Chart (ONE)
Փոխանակել
Market Stats
All Time High
Oct 26, 2021
Harmony Price Update
Harmony price is $0,015689, վար -7.06% in the last 24 hours, and the live market cap is $193,224,646. It has circulating supply volume of 13,156,044,840 ONE coins and a max. supply volume of 13,156,044,840 alongside $25,418,640 24h trading volume.
Crypto Converter

ONE

USD
About Harmony
What is Harmony
Launched in 2017 by high-tech entrepreneur Stephen Tse, Harmony ONE coin is a multi-layered blockchain solution emphasizing the ethos of decentralization at scale. The fundamental layer of the Harmony One solution is decentralization, with cross-chain asset transfers between the Ethereum (ETH) ecosystem and Binance (BNB) Smart Chain. The next layer of the solution is scalability.
The Harmony (ONE) blockchain is secured with hundreds of validators achieving consensus using network protocols for effective proof of stake chains. This blockchain's creators were aiming for an open network interoperability solution that would allow users and participating nodes to easily migrate assets across different blockchains. Harmony price is affected by network usage, supply/demand economics, broader cryptocurrency markets, and strategic global macro factors.
Harmony Founders
Harmony (ONE) founder and CEO Stephen Tse founded the company in 2017. He raised $18 million in a seed round of private funding. Tse is a serial high tech startup founder with a previous company sale to Apple, Inc. and project work for Google. He put together a team of top decentralized finance (DeFi) and blockchain engineers and launched the Harmony mainnet.
They found their own way to create a high-performance, decentralized, open, and fast blockchain. Harmony serves users and participating nodes, with a decentralized, yet efficiently scalable solution so users pay minimal fees to easily migrate Ethereum, Binance, and other decentralized blockchain tokens.
How Does Harmony One Work
Harmony (ONE) tokens are used for fast and reliable cross-chain asset transfers between five different decentralized finance ecosystems, including Binance Smart Chain and the Ethereum decentralized computing network. Users pay minimal fees for fast settlement and smooth transactions across a basket of digital currencies and utility tokens, and trustworthy ledger keeping on a fault-tolerant, effective PoS blockchain network.
In addition to buying, holding, and deploying the ONE tokens for their functional utility value, some users buy and hold or trade Harmony tokens to make speculative investments on the movement of the Harmony price on liquid exchange markets. Investors also operate nodes to earn rewards and take advantage of the network's reward compounding incentives. Check out our how to buy Harmony guide to learn more.
Harmony One Security
Harmony premiered the world's first mass public deployment blockchain network using an innovated proof-of-stake consensus mechanism called effective proof-of-stake (EPoS). This features an open network yet high speed and securely validated blockchain maintained by sharding. This novel staking mechanism creates consensus out of proof of stake chains.
Sharding secures tens of millions cross chain assets powered by the open protocol execution environments of Harmony mainnet. And it does so with the goal in mind from the outset of the project to deliver users faster processing times. Without traffic congestion from bottlenecking requests through resource-consuming consensus mechanisms, Harmony (ONE) blockchain is a fast-scaling DeFi interoperability solution.
Կարդացեք ավելին
Related Assets
Harmony Holders Also Hold
Explore altcoins commonly held by Harmony investors and discover new opportunities.
Trending Cryptocurrencies
Assets with the largest change in unique page views on CoinStats in the last 24 hours.
Similar Market Cap
Among all the assets available on CoinStats, these have the most similar market capitalization to Harmony.
| # | Բորսա | Զույգ | Ծավալ (24ժ) | Ծավալ (%) | Գին | Վերջին թարմացում | |
| --- | --- | --- | --- | --- | --- | --- | --- |
| 1 | Binance Futures | ONE/USDT | $36.297.481,382 | 53.76% | $0,01584 | | |
| 2 | Binance | ONE/USDT | $8.703.108,259 | 12.89% | $0,01581 | | |
| 3 | Btse | ONE/USD | $7.538.903,303 | 11.17% | $0,01585 | | |
| 4 | Bibox | ONE/USDT | $2.332.858,542 | 3.46% | $0,01581 | | |
| 5 | Btse | ONE/USDT | $1.704.012,746 | 2.52% | $0,015919 | | |
| 6 | Btse | ONE/USDC | $1.684.367,275 | 2.49% | $0,015435 | | |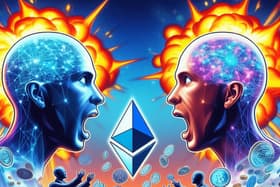 Also Check Harmony Price On
Հրաժարում պատասխանատվությունից
No part of the content we provide constitutes financial advice on coin prices, legal advice, or any other form of advice meant for you to rely on for any purpose. Any use or reliance on our content is solely at your own risk and discretion.