Հետազոտություն
Ֆոնդեր
Շուկաներ
Նորություններ
Team Updates
Rank #171

JUST Գին
•
JST
Փոխանակել
Market Stats
JUST Price Update
JUST price is $0,032232, վար -5.50% in the last 24 hours, and the live market cap is $286,765,911. It has circulating supply volume of 9,900,000,000 JST coins and a max. supply volume of 9,900,000,000 alongside $50,310,757 24h trading volume.
Crypto Converter

JST

USD
About JUST
What Is JUST (JST)?
JUST is a popular decentralized finance (DeFi) ecosystem built on the TRON blockchain. It's an entire suite of products mostly centered around its decentralized stablecoin lending platform JustStable. JUST is a standardized financial protocol in which transactions are automatically executed by smart contracts without third-party intermediaries. Protocols can be overlaid to create more potential scenarios.
JUST is a two-token ecosystem built around the USDJ stablecoin and JUST (JST) tokens.
JST has several functions on the platform, such as  paying interest, helping maintain the platform, participating in its governance, and setting parameters like interest rates (stability fees) and the minimum collateralization ratio.
USDJ is a multi-collateral stablecoin pegged to the value of the US dollar (USD) at a 1:1 ratio and is generated by collateralizing TRX via JUST's CDP portal - Collateralized Debt Positions (CDPs). It holds the exchange rate stable with an automated feedback mechanism. USDJ is a new currency generated through decentralized smart contracts on the TRON network.
USDJ can be acquired via staking & trading and is supported by several asset reserves to sustain price stability. To obtain USDJ on JUST, traders must deposit supported collateral assets, including TRON (TRX), which are exchanged for PTRX tokens and locked as collateral, forming a collateralized debt position (CDP).
Depending on the amount of deposited collateral, users can mint and withdraw USDJ, which must later be repaid to retrieve the initial collateral.
How Does JUST Work?
The Just ecosystem is comprised of the following products:
JustStable: JustStable is its decentralized multi-collateral stablecoin platform, from which users can borrow stablecoins.
JustLend: The first official money market platform powered by TRON that enables users to add liquidity to lending pools to borrow low-interest crypto loans.
JustSwap: An automated market maker (AMM) platform used for TRC-20 token swaps.
JustLink: TRON's oracle system used to supply smart contracts with real-world data.
Cross-chain tokens: Assets from other blockchains that have been tokenized on TRON to be used in the JUST ecosystem.


What Makes JUST Unique?
JUST aims to build a next-generation DeFi ecosystem with a suite of DeFi solutions on TRON. All JUST transactions and operations are securely executed on-chain by self-executing smart contracts, and in case of a dispute, a third-party audit can be enforced.
JUST is a highly decentralized system where the JUST community decides on incentives and pooling actions for creating the next-generation DeFi ecosystem.
JST holders can participate in the governance of the USDJ currency system and achieve decentralized autonomy. Anyone can open a free account and own USDJ anywhere, anytime.
JST Token
JST is the exclusive token for DApp governance and various protocols in the JUST ecosystem. It's a TRC20 token used for paying fees and interest accrual. Users can earn JST through mining (depositing, lending, providing liquidity to the JUST network), trading, and participating in campaigns.
JUST Platform's Governance Token JST was launched on May 05, 2020, during the Poloniex LaunchBase (Token Sale). The price of JUST in the IEO was $ 0.00202
The all-time high of JST, i.e., the highest price paid for JST since it was launched, is $ 0.2082509. The all-time low of JST, i.e., the lowest price paid for JUST (JST), is $0.00476275, recorded on May 09, 2020.
The market capitalization of JUST (JST) is $246,451,785; however, it can change significantly in a short period due to regulations, market sentiment, and other real-world events.
How Is the JUST Network Secured?
JUST Network is secured by the underlying TRON blockchain with its energy-efficient delegated Proof-of-Stake mechanism (DPoS ). This sees TRON (TRX) token holders elect super representatives tasked with generating blocks and packaging transactions. Together, the 27 super representatives are responsible for keeping the network secure.
JUST system governance relies mainly on JST holders, who earn revenue from USDJ stability fees. They are also responsible for JUST governance by selecting valid proposals by JST voters.
Each JST holder can vote and select the contract they support among all the smart contracts that modify the system parameters. The contract with the highest number of votes becomes a valid proposal and has a system permit to modify JUST internal system governance variables as per the established logic.
JUST Founders
The JUST platform was founded by TRON CEO and founder Justin Sun, and its name is derived from the first four letters of its founder's name. While the full names and profiles of most of the JUST team's members aren't public, the project appears to share some overlap with the TRON development team and has received technical and financial support from TRON.
The JUST ecosystem is managed by the JUST Foundation, comprised of individuals from Alibaba, Tencent, IBM, and "other world-class internet companies," while JUST's financial analysis team hails from "several global investment banks," according to the project website.
Some of the most prominent individuals include Terance F (a blockchain expert and ex-Barclays and IBM employee), Elvis Zhang (a senior developer and experienced blockchain researcher), C Wu (a specialist in wallets and exchanges), and GL Kong (an experienced blockchain engineer and early crypto adopter).
Where Can You Buy JUST (JST)?
The JUST (JST) token is highly liquid and can be traded on some of the most well-reputed exchange platforms, including Binance, Poloniex, OKEx, and Bithumb. As of January 2021, the most popular trading pairs for JST include JST/USDT, JST/KRW, and JST/BTC.
Plus, a handful of cryptocurrency markets support direct fiat purchases of JST.
Կարդացեք ավելին
Related Assets
JUST Holders Also Hold
Explore altcoins commonly held by JUST investors and discover new opportunities.
Trending Cryptocurrencies
Assets with the largest change in unique page views on CoinStats in the last 24 hours.
Similar Market Cap
Among all the assets available on CoinStats, these have the most similar market capitalization to JUST.
| # | Բորսա | Զույգ | Ծավալ (24ժ) | Ծավալ (%) | Գին | Վերջին թարմացում | |
| --- | --- | --- | --- | --- | --- | --- | --- |
| 1 | HuobiGlobal | JST/USDT | $16.996.987,69 | 39.63% | $0,032226 | | |
| 2 | Poloniex | JST/USDT | $8.624.942,898 | 20.11% | $0,021513 | | |
| 3 | Upbit | JST/KRW | $3.627.105,661 | 8.46% | $0,033738 | | |
| 4 | Binance | JST/USDT | $3.550.641,994 | 8.28% | $0,03227 | | |
| 5 | OKEX | JST/USDT | $2.273.144,102 | 5.3% | $0,03222 | | |
| 6 | Gate.io | JST/USDT | $2.174.622,876 | 5.07% | $0,03227 | | |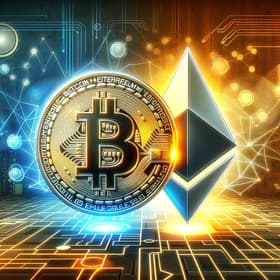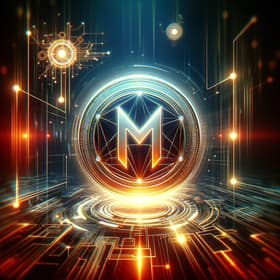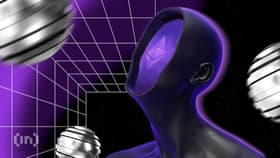 Հրաժարում պատասխանատվությունից
No part of the content we provide constitutes financial advice on coin prices, legal advice, or any other form of advice meant for you to rely on for any purpose. Any use or reliance on our content is solely at your own risk and discretion.