Հետազոտություն
Ֆոնդեր
Շուկաներ
Նորություններ
Team Updates
Rank #251

Horizen Գին
•
ZEN
Horizen Price Chart (ZEN)
Փոխանակել
Market Stats
Horizen Price Update
Horizen price is $11,4, վար -2.93% in the last 24 hours, and the live market cap is $164,812,080. It has circulating supply volume of 14,431,025 ZEN coins and a max. supply volume of 14,431,025 alongside $12,889,077 24h trading volume.
Crypto Converter

ZEN

USD
About Horizen
What Is ZEN
Horizen (ZEN) is a privacy-focused cryptocurrency and blockchain network aiming at solving the scaling and security issues found in networks like Ethereum.
Horizen was launched as ZenCash, a fork of ZClassic, in 2017. It was rebranded in 2018, evolving from a cryptocurrency to the Horizen ecosystem, a privacy platform focusing on scalability. Built upon zero-knowledge technologies, the project was an inclusive ecosystem where every stakeholder was incentivized and rewarded for their contributions.
Horizen's scaling solution, Zendoo, is an attempt to create a completely decentralized and fully customizable interoperable protocol. The Horizen interoperable blockchain platform enables businesses and developers to affordably create their own public or private blockchains and decentralized applications on the largest node network in the industry. Horizen's Sidechain SDK (software developer kit) provides all necessary components for the easy and fast deployment of a fully customizable blockchain.
ZEN, the native currency used by the Horizen network, is a mineable PoW coin available on major crypto exchanges. Users can securely store and transact ZEN using Horizen's flagship app, Sphere by Horizen, a multifunctional wallet that interfaces with Horizen products and services.
The network uses zero-knowledge proofs to make its ZEN currency untraceable and unwatchable between its users. The company is building privacy solutions for smart contracts, intending to be a decentralized platform for private messaging, publishing, and decentralized application (dapp) development.
The Horizen network includes a decentralized autonomous organization (DAO), ZenChat (a private messenger), ZenPub (an anonymous publishing platform), and ZenHide (TOR-like endpoint masking).
Horizen has a network of more than 40,000 incentivized Secure and Super Nodes, making it one of the largest public node networks in the industry.
ZEN Founders
Robert Viglione and Rolf Versluis co-founded Horizen in May 2017.
Robert Viglione is the current CEO of Horizen Labs and the co-founder and president of the ZEN Blockchain Foundation. A trained mathematician, physicist, and military officer, Viglione has a Ph.D. from the University of South Carolina. He worked as a software product manager for the U.S. Air Force and an analyst for Tecolote research and Lanmark Technology. Viglione is also a former consultant at Aave and HeroEngine.
Rolf Versluis is the Executive Advisor of Horizen. He is an experienced business owner with an IT industry background. Versluis worked for Cisco Systems and is the founder of North Georgia Crypto Mining.
Jane Lippencott is a former member of the founding team. She is currently an associate at Winklevoss Capital, a 2021 All Rise VC Cohort at All Rise, and a consultant at Teller Finance. Lippencott mentors at CeloCamp, Open Web Collective, and Gitcoin.
ZEN Usage/ Horizen Price
The Horizen network combines proof-of-work (POW) with proof-of-stake (POS), so new tokens are rewarded to miners and validators.
Miners receive 60% of the new ZEN tokens created, while Secure Node Operators and Super Node Operators receive 10% each. The final 20% of new ZEN tokens produced go to the Horizen Decentralized Autonomous Organization (DAO) Treasury, which helps fund the Horizen ecosystem's development.
You can earn ZEN through mining, taking part in their Secure Nodes, Super Nodes, and collecting Zen Faucet.
As per the technical data, Horizen holds a market cap of $793,207,199 and a circulating supply of 11,394,737, and a 24-hour trade volume of $51,424,550. The peak ZEN price so far was $65.16 on January 9, 2018.
Horizen price is a factor of the overall health of the protocol and network's business. Horizen price is also affected by a range of economic and technical factors.
Horizen Network Security
ZEN secures its nodes by using end-to-end encryption, similar to what you'd find in popular messengers. ZenCash uses commercial content distribution networks (CDN) and Hypertext Transfer Protocol Secure (HTTPS) to ensure secure transfers. It also uses the same zero-knowledge Non-Interactive Arguments of Knowledge (zk-SNARKS) cryptography that ZCash does. This means ZEN transactions can be both pseudonymous and anonymous, providing the highest levels of privacy and security.
Կարդացեք ավելին
Related Assets
Horizen Holders Also Hold
Explore altcoins commonly held by Horizen investors and discover new opportunities.
Trending Cryptocurrencies
Assets with the largest change in unique page views on CoinStats in the last 24 hours.
Similar Market Cap
Among all the assets available on CoinStats, these have the most similar market capitalization to Horizen.
| # | Բորսա | Զույգ | Ծավալ (24ժ) | Ծավալ (%) | Գին | Վերջին թարմացում | |
| --- | --- | --- | --- | --- | --- | --- | --- |
| 1 | Binance Futures | ZEN/USDT | $11.228.218,965 | 51.71% | $11,41 | | |
| 2 | Binance | ZEN/USDT | $3.299.838,982 | 15.2% | $11,39 | | |
| 3 | OKEX | ZEN/USDT | $1.552.484,712 | 7.15% | $11,39 | | |
| 4 | HuobiGlobal | ZEN/USDT | $1.347.310,139 | 6.2% | $11,36 | | |
| 5 | Bibox | ZEN/USDT | $981.874,619 | 4.52% | $11,4 | | |
| 6 | Xt | ZEN/USDT | $660.879,327 | 3.04% | $11,39 | | |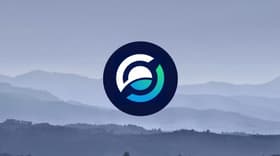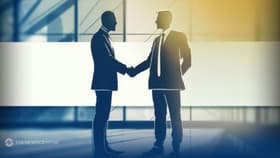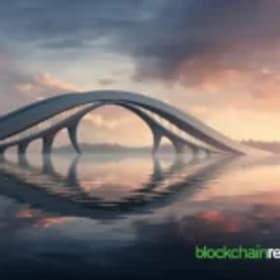 Also Check Horizen Price On
Հրաժարում պատասխանատվությունից
No part of the content we provide constitutes financial advice on coin prices, legal advice, or any other form of advice meant for you to rely on for any purpose. Any use or reliance on our content is solely at your own risk and discretion.