Rank #91

Illuvium 価格
•
ILV
スワップ
Save on CoinStats Fees
Enjoy 0% Fees with Premium
プレミアムへ
マーケット統計
All Time High
Nov 30, 2021
Illuvium 価格更新
Illuvium の 価格は $104.13、過去24時間で 下 -5.97% で、ライブマーケットキャップは $632,929,492 です。それは 供給量の 9,611,155 ILV コインと最大供給量の 9,611,155 とともに $45,602,799 の24時間取引ボリュームを持っています。
暗号通貨コンバーター

ILV

USD
Illuviumについて
ILV Price
What Is Illuvium (ILV)
Illuvium is an open-source play-to-earn game that allows players to create 3D characters for real-time gameplay in the Illuvium world. Players can participate in quests, hunt and capture native creatures called Illuvials, earn in-game rewards, stake their assets, and upgrade their power and value to create a strong Illuvial team. For winning battles, they will be rewarded in Ether.
What makes Illuvium unique, compared to other 2D blockchain games, is its 3D open world with a vast digital landscape, high production value NFTs, and captivating storytelling. Parts of the plot are revealed when the player becomes a hunter who subdues the Illuvials to solve Illuvium's mysteries.
Illuvium is specifically designed to provide a AAA blockchain gaming experience. The project's main goal is to create an entirely decentralized game run by a self-regulating community. NFTs that players acquire from playing Illuvium can be traded in-game or on Illuvium's decentralized exchange, IlluvDEX, and platforms like OpenSea.
The game is expected to be released sometime in 2022. Before that, ILV token holders can stake their assets to access the liquidity mining program and earn rewards. Another use case of the token is to allow community members to participate in the Illuvium DAO (Decentralized Autonomous Organization).
How Does Illuvium (ILV) Work
Illuvium is built on Ethereum and integrated with the layer 2 scaling solution Immutable X, enabling users to mint and exchange assets fast and with no gas fees. Illuvium combines elements of traditional role-playing games (RPG) with solid fight techniques. Users will need to download the desktop app to start playing. In addition, Illuvium offers other applications such as yield farm and IlluvDEX (decentralized exchange).
Ownership of collections is reached due to non-fungible tokens (NFTs). By using solutions of Immutable X, Illuvium enables users to maintain self custody of their NFT securely and make fast transactions.
Illuvium has three core mechanisms:
When a player successfully captures an Illuvial, a new NFT representing the character is being minted and stored in their wallet.
When a player manages to capture a few Illuvials of the same type and merge, the system burns the existing tokens and creates a more powerful creature.
Users can exchange their tokens on Illuvium's online marketplace IlluviDex, governed by the Illuvium DAO. On IlluviDex, they can buy, sell, and trade in-game NFTs, such as characters, weapons, skins, etc. Additionally, it's possible to list and trade Illuvium NFTs on other marketplaces.
Illuvials have different qualities, and the choice that the player makes about their Illuvials will have an impact on the outcome of the battle. Some characters are rarer and harder to find. According to their qualities, there are 5 classes of Illuvials: Fighter, Guardian, Rogue, Psion, and Empath. To maximize chances of victory, players can collect various types of Illuvials and fuse them to make a strong team.
All the items in the game are in the form of NFTs, and shards are among the most important ones. Players can capture Illuvials only using shards, which also vary in power - players will need a stronger shard when dealing with stronger Illuvials.
Illuvium is built using Unreal Engine 4.26, an advanced real-time 3D creation tool. Battles in the game occur in a simulation coded in C++ hooked up to Unreal Engine to create visual elements and ensure game instances are executed in milliseconds. The game world assets are designed by professional digital artists, and proprietary technology is used to seamlessly render these assets, achieving a cinematic feel with a fast graphics load time.
What Is Illuvium (ILV) Token
Illuvium (ILV) is the native ERC-20 token of the Illuvium ecosystem. ILV holders can vote on protocol proposals, stake their assets, and earn yield through the liquidity mining program.
ILV has a maximum supply of 10,000,000 tokens. The token distribution was set to take place in several rounds. The first round was the pre-seed sale concluded in December 2021, when 500,000 ILV tokens were distributed at $1. The team closed the seed phase in January when 1,500,000 tokens were distributed. The Illuvium price was $3 at the seed phase. This round aimed to attract capital to expand the team, implement audits and listings, and cover other costs. In the following round, the protocol distributed 1,500,000 ILV tokens to the team and 1,500,000 to the treasury.
The ILV token was launched via IDO (Initial DEX offering) on the decentralized finance protocol Balancer in early April 2021. During the IDO, 1,000,000 tokens were distributed, and the Illuvium price for the IDO listing was $50. Further, 3,000,000 ILVs were allocated for yield farming and 1,000,000 for in-game rewards.
The token has a market cap of over $423 million, and its current market cap rank is 158. ILV is volatile, and its price change depends on general market trends, supply and demand, upgrades, etc.
Get started by checking the current Illuvium price today!
ILV Staking
The platform has a simple interface that allows ILV token holders to stake their tokens easily and earn rewards. Transactions on the platform are low-cost. Illuvium uses two tokens to reward users and fuel the game: ILV and sILV.
Users need to have ILV tokens in their Web 3 wallets to stake them in staking pools and can choose to receive rewards in ILV or sILV. There is a 12-month lock-up period in staking ILV, but you can instantly claim your rewards in sILV without a lock-up period and use the tokens to buy NFTs and blockchain items once the game is live. Note that sILV can only be used for in-game purchases.
Illuvium also offers Flash Pools, which allow users to yield farm within Illuvium using a different token. Currently, the platform supports Synthetix Network Token (SNX), Axie Infinity (AXS), Universe XYZ, and Chainlink (LINK).
Illuvium (ILV) Coin Founders
Brothers Kieran Warwick, Aaron Warwick, and Grant Warwick co-founded Illuvium in 2020.
Kieran Warwick is a serial entrepreneur who got interested in crypto early on. In 2015 he joined digital payments services provider Blueshyft as a Sales Marketing Director and assisted the development of Australian Exchanges, including crypto platforms.
Next, Kieran was the Chairman of the app made for burger lovers, The Burger Collective.
In 2020, after the DeFi sector's rapid growth, Kieran came up with an idea to develop an AAA game on the Ethereum blockchain. Later, he discussed the development with Aaron, and they began working on Illuvium.
Aaron Warwick is a chief game designer and story supervisor at Illuvium. He studied Computer Engineering and Physics at the University of Wollongong and has a background in sports and business. Aaron writes on his Linkedin profile that he loved games in his teens and explored ways to use the programming language Lua and the 3D computer graphics Rhino3d to design and add more units for the games he loved to play.
Grant Warwick is the art director at Illuvium. He has 20 years of experience in the Film, Print, TVC (television commercial), Games, and teaching industries. In 2013, Grant launched Mastering CGI, an online training course for Computer-Generated Imagery (CGI) artists. Before that, he worked as the Lead CGI Artist at Lightfarm and beforehand at Cream Electric Art.
How to Buy Illuvium (ILV)
Many crypto exchanges allow buying ILV tokens, including Binance, KuCoin, OKEX, ZBCom, BitForex, LBank, Sushiswap, DigiFinex, Bkex, Bitrue, etc. If you want to make your first purchase on an exchange, you'll need to open an account, get verified, and choose a payment method to fund your account. To buy Illuvium, you'll need first to buy a major cryptocurrency such as USDT or Ether and then convert it to ILV.
もっと読む
関連資産
Illuviumの保有者も保有
Illuvium投資家が一般的に保有しているアルトコインを探し、新たな機会を発見しましょう。
トレンドの暗号通貨
過去24時間でCoinStatsのユニークなページビューが最も大きく変化した資産。
類似の市場資本化
CoinStatsで利用可能なすべての資産の中で、これらはIlluviumと最も類似した市場資本化を持っています。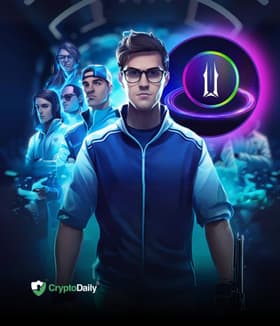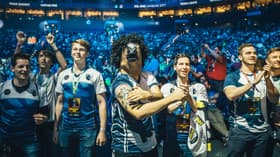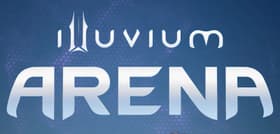 免責事項
我々が提供するコンテンツの一部が、コイン価格の金融アドバイス、法的アドバイス、またはあなたが何らかの目的で依存するための他の形式のアドバイスを構成するものではありません。我々のコンテンツの使用または依存は、完全にあなた自身のリスクと裁量に委ねられます。