Rank #75

IOTA 价格
•
IOTA
掉期交易
Save on CoinStats Fees
Enjoy 0% Fees with Premium
转至 Premium
市场统计
All Time High
Dec 19, 2017
IOTA 价格更新
IOTA 价格是 $0.264131,在过去24小时内 向上 -9.74% ,实时市值是 $796,702,821。它有 供应量 4,600,000,000 IOTA 个币和最大供应量 4,600,000,000,以及 $27,160,850 24小时交易量。
加密货币转换器

IOTA

USD
关于 IOTA
What Is IOTA
IOTA is a distributed ledger specifically tailored to the specific engineering requirements, challenges, and opportunities of operating network connected devices in the Internet of Things (IoT) ecosystem. The cryptocurrency can facilitate a transaction between connected devices operating on a decentralized network. IOTA and its native currency token mIOTA can also be used to facilitate microtransactions. IOTA was first envisioned to create a distributed, peer to peer (P2P) solution to problems faced by Bitcoin (BTC) and earlier conventional blockchains like Ethereum (ETH). Its creators hoped to address the network congestion, scalability issues, and transaction costs associated with Bitcoin. To solve these issues, IOTA's creators decided on a secure network architecture that makes use of the Directed Acyclic Graph, instead of proof of work (PoW) blockchain with probabilistic consensus (like Bitcoin does and Ethereum originally did before beginning its upgrade to the proof of stake based Ethereum 2.0).
The IOTA price on exchange markets is the market price for the cryptocurrency's native token mIOTA. So mIOTA price is based on the market's evaluation of the IOTA network, its security, its features and benefits, its network effects, and its usage and projected usage statistics. These factors along with the overall momentum of the cryptocurrency markets, and strategic global macro factors all contribute to the up and down movements of the mIOTA price. The cryptocurrency's price and market cap fell substantially from the all time high prices of the 2017 bull run. Since late 2020 however, the crypto's prospects improved by market gauges along with new network upgrades and products.
IOTA Founders
The IOTA distributed ledger and the IOTA Foundation were created by four co-founders based in Berlin, Germany. Their names are: Sergey Ivancheglo, Serguei Popov, David Sønstebø, and Dominik Schiener. Sønstebø and Schiner are co-chairs of the IOTA Foundation's board of directors, while Popov serves as a board member and is the director of research for the foundation's development projects. Ivancheglo stepped away from the IOTA Foundation in June of 2019, continuing with IOTA informally as an unofficial advisor. Since then, he has continued work on the IOTA project on his own, doing independent work on both the hardware and software development of the peer to peer IoT ledger.
The founders of mIOTA tokens and the IOTA ledger and payment settlement network hoped to build an alternative to blockchain technology, with a similarly decentralized capability to facilitate microtransactions over the Internet of Things without central mediators and trusted third parties. They hoped in lieu of proof of work, proof of stake, proof of authority, and other consensus mechanisms used to maintain, update, and validate blockchains, to create a network without any network congestion, and super fast speeds. Low friction, high speed validation and settlement is inherently necessary for integration with the fast growing Internet of Things.
How Does MIOTA Work
IOTA is effectively a blockchain without a blockchain, a distributed database in which every transaction is validated and executed, then chained together without blocks. Instead, IOTA uses a proprietary validation protocol and consensus mechanism called Tangle. IOTA's proprietary technology is a form of Directed Acyclic Graph (DAG). IOTA's founders designed the distributed ledger's DAG to retain as much of the security of blockchain transactions as possible. In a 2015 blog post, Sønstebø, wrote:
"IOTA should not be considered an alternative coin (altcoin) to existing cryptocurrencies such as Bitcoin, rather it is an extension of the growing blockchain ecosystem. It's meant to work in synergy with these other platforms to form cohesion and symbiotic relationships. IOTA is designed to provide one solution that no other crypto does: efficient, secure, lightweight, real-time micro-transactions without fees."
With no blockchain to speak of, there are no network nodes that act as "miners" in proof of work blockchain parlance. Without miners to receive, validate, execute, and record transactions on a blockchain, there are also no mining fees to use the IOTA ledger. Mining fees put an upward pressure on a crypto's price by attracting nodes to the network to process transactions, but a downward pressure on it because miners have to convert the currency to fiat to cover electricity and other overhead costs. These factors that both cause the price to rise and fall do not affect the IOTA price. MIOTA price is also affected by the broader momentum of cryptocurrency markets and strategic global macro factors.
IOTA Security
Though IOTA's ledger is not maintained on a hard PoW blockchain like Bitcoin, transaction requests are validated with a quick proof of work problem for client computers to solve. That qualifies participants in the network to keep it secure. To execute secure transactions, IOTA deploys the cryptocurrency's proprietary Directed Acyclic Graph scripts, called Tangle. Security is a paramount concern to the project's development, as the cryptocurrency is optimized for use by connected devices on the Internet of Things. Think home security, smart home appliances, electronic accessories, routers, and wearable tech. Secure transactions over the network of connected devices will be necessary for the IoT market to reach mass adoption, and the IOTA project hopes to fill that role by meeting the requirements, challenges, and opportunities of the nascent market for connected smart device environment. As the native currency of the digital network, cryptocurrency will be an integral part of the IoT. We may even see a future in which autonomous devices zip through our roads and air space by the billions, answering requests and delivering services all by coordinating with each other–– and paying each other–– autonomously. Blockchain is only suited to this use case with a second layer technology like IOTA with its mIOTA tokens.
阅读更多
相关资产
IOTA 持有者也持有
探索 IOTA 投资者常持有的备选币,并发现新的机会。
相似的市值
在 CoinStats 上可用的所有资产中,这些资产的市值与 IOTA 最为相似。
| # | 交易所 | 货币对 | 成交量(24小时) | 成交量(%) | 价格 | 最近更新 | |
| --- | --- | --- | --- | --- | --- | --- | --- |
| 1 | Binance Futures | IOTA/USDT | $78,392,324.31 | 66.58% | $0.2649 | | |
| 2 | Upbit | IOTA/KRW | $18,391,701.175 | 15.62% | $0.27829 | | |
| 3 | Binance | IOTA/USDT | $10,797,862.63 | 9.17% | $0.2647 | | |
| 4 | Bibox | IOTA/USDT | $1,938,414.58 | 1.65% | $0.265 | | |
| 5 | OKEX | IOTA/USDT | $1,887,659.535 | 1.6% | $0.2651 | | |
| 6 | Bitrue | IOTA/USDT | $1,189,364.736 | 1.01% | $0.2647 | | |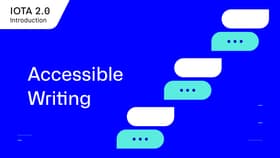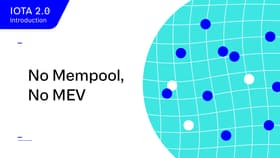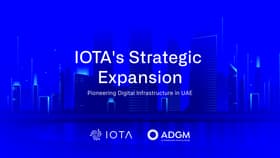 免责声明
我们提供的内容的任何部分都不构成关于币价的财务建议、法律建议,或者任何其他形式的建议,供您依赖以用于任何目的。您对我们的内容的任何使用或依赖完全是您自己的风险和判断。