Rank #635

Komodo 价格
•
KMD
掉期交易
Save on CoinStats Fees
Enjoy 0% Fees with Premium
转至 Premium
市场统计
All Time High
Dec 22, 2017
Komodo 价格更新
Komodo 价格是 $0.287007,在过去24小时内 向上 -0.34% ,实时市值是 $39,996,426。它有 供应量 200,000,000 KMD 个币和最大供应量 200,000,000,以及 $1,397,710 24小时交易量。
加密货币转换器

KMD

USD
关于 Komodo
Komodo Coin or Komodo (KMD) is a decentralized cryptocurrency platform that aims to be safer, faster, and easy to operate. Komodo uses its own ecosystem that combines the security of Bitcoin and the privacy of Zcash. It works on the delayed Proof of Work principle.
The Komodo Coin was created in 2016. It has a current market cap of over $116 million. Read on to learn more about Komodo price, features, and where to buy Komodo Coin.
Join CoinStats to check real-time data on Komodo price and the market cap, circulating supply, and trading volume. While these indicators are volatile, the max supply volume of the coin is stable.
What Is Komodo?
Komodo (KMD) is a decentralized, open-source, end-to-end blockchain and cryptocurrency platform. It's designed for developers to complete transactions while maintaining more anonymity and security than first-generation cryptocurrencies like Bitcoin.
The Komodo Platform relies on Zero-Knowledge Proof technology that allows KMD transactions to be 100% anonymous. Komodo uses a Delayed-Proof-of-Work consensus protocol to improve security. It's similar to the standard Proof-of-Work but adds a notarization mechanism that ensures the integrity of a new block.
In July 2019, Komodo launched the Antara Smart Chain Composer that works with Amazon Web Services. Komodo has also established BarterDex (a decentralized exchange) and Jumbrl (a cryptocurrency anonymizer). These features make it more of an ecosystem and a development platform than just a cryptocurrency with private transactions.
KMD is the native digital currency of the Komodo multichain blockchain platform. It makes scalable, fast, inexpensive, and secure transactions possible using blockchain technology and smart contracts.
KMD is a privacy-focused coin forked from Zcash, which in its turn is a fork of Bitcoin.
How Does KMD Work?
The Komodo Platform is an end-to-end blockchain solution you can use to launch your independent blockchain or initial coin offering (ICO).
The main parts of the ecosystem are:
BarterDEX
Jumblr
Delayed Proof-of-Work (dPoW)
Decentralized Fiat Currencies (DFCs)
With BarterDEX, an atomic-swap-powered decentralized exchange, Komodo lowers the counterparty risk. BarterDEX supports SPV Electrum-based coins and coins based on the Bitcoin protocol, Ethereum, and ERC20 tokens. BarterDEX also has Liquidity Provider nodes (LP nodes), which help to stabilize the market price by buying and selling assets.
Jumblr is a decentralized anonymizer, ensuring privacy by redirecting KMD tokens from all non-private addresses into several (private) zk-SNARK addresses. From there, Jumblr sends your tokens to the address of your choice. Your tokens are now entirely anonymous.
The Komodo Platform uses a Delayed Proof-of-Work (dPoW) consensus algorithm to maintain the network. It's the technology of both Zcash and Bitcoin. Designed by the Komodo project, dPoW is a hybrid consensus mechanism that allows zero-knowledge privacy of the Zcash codebase. It also enhances network security by leveraging the hash rate of the Bitcoin network. To manage the process, a group of notary nodes adds data from one blockchain onto the second.
A significant part of the initial Komodo Platform white papers was the creation of Decentralized Fiat Currencies or DFCs. DFCs are cryptocurrencies that are tied to local fiat currency. The DFC technology would utilize atomic cross-chain swaps from the BarterDEX, and the dPoW consensus algorithm outlined earlier.
The Komodo team has expanded its decentralized ICO (dICO) services, allowing you to launch your blockchain and crowdfund your ICO through just two Komodo commands.
Komodo Founders
The founders of the Komodo blockchain and cryptocurrency chose not to disclose their identities. However, the creator and lead developer of the platform uses the pseudonym JL777, and the chief technology officer goes by the name of "ca333."
In mid-July 2019, Komodo launched the Antara framework to enable developers to create smart chains and blockchain-based applications.
Komodo ICO
KMD was launched in 2016 via an Initial Coin Offering (ICO), which started on October 15, 2016, and ended on November 20, 2016.
The KMD price during the ICO was 0.00012908222 BTC which at the time was equal to $0.376. 2.639 Bitcoins worth nearly $2 M.
KMD has a maximum supply of 200.000.000 tokens, the last of which is planned to be mined in 2030. 100.000.000 coins were distributed during the ICO. Investors acquired 90 million coins, and 10 million coins were stored for the network's future development and marketing.
The Komodo price reached its all-time high of $10 on December 21, 2017.
Where Can You Buy KMD?
You can buy KMD from various exchanges, including Binance, Huobi Global, KuCoin, WazirX, Bitbns, and Bittrex. To trade on these platforms, you first need to have Bitcoin to trade.
To buy Komodo Coin, you will have to create an account on the above exchanges. Once the verification is done, Komodo Coin can be purchased using a credit or a debit card with sufficient funds.
Users of the Komodo platform are encouraged to use a multi-coin cryptocurrency wallet called Agama that allows users to collect Komodo (KMD) active user rewards.
阅读更多
相关资产
Komodo 持有者也持有
探索 Komodo 投资者常持有的备选币,并发现新的机会。
相似的市值
在 CoinStats 上可用的所有资产中,这些资产的市值与 Komodo 最为相似。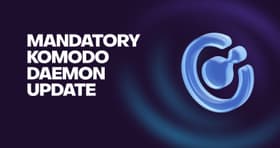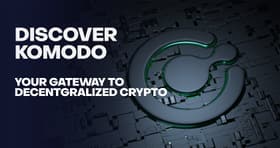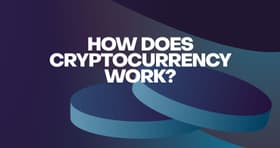 免责声明
我们提供的内容的任何部分都不构成关于币价的财务建议、法律建议,或者任何其他形式的建议,供您依赖以用于任何目的。您对我们的内容的任何使用或依赖完全是您自己的风险和判断。