Überblick
Bestände
Märkte
Nachrichten
Team-Updates
Rank #506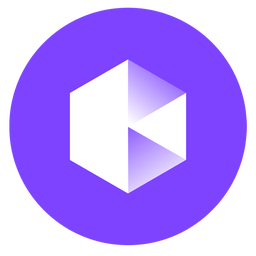 Kin Preis
•
KIN
Tauschen
Marktstatistiken
Vollständig verwässerte Bewertung
Kin Preisaktualisierung
Der Kin Preis beträgt $0,0000176, hoch 15.54% in den letzten 24 Stunden, und die Live-Marktkapitalisierung beträgt $51,658,387.179. Es hat einen Umlaufversorgungsvolumen von 2,935,736,134,642 KIN Münzen und ein max. Versorgungsvolumen von 2,935,736,134,642 neben einem 24-Stunden-Handelsvolumen von $240,588.308.
Krypto-Konverter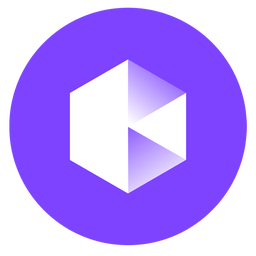 KIN

USD
Über Kin
KIN is the cryptocurrency of the Kin Ecosystem and for the messaging service Kik. KIN is used within the Kik messenger platform and acts as a "foundation for a decentralized ecosystem of digital services."
Check the current Kin price, market cap, circulating supply, trading volume, historical statistics, etc., along with in-depth information on several of the biggest and fastest-growing cryptocurrencies on CoinStats, one of the best crypto platforms around.
CoinStats is a cryptocurrency research and portfolio tracker app that provides investment advice and valuable information on cryptocurrencies, including the latest news, to help investors make better decisions.
Read on to learn everything you need to know about the Kin platform and the KIN token.
What Is KIN
KIN is the primary currency in Kik's ecosystem and the underlying asset of the Kin consumer blockchain. KIN was initially launched on the Ethereum network as the native currency of the Kik messenger but has now shifted to the Solana ecosystem.
Kik first ran a reward system called Kik Points, which ended in 2017. The system was very similar to Kin in that it let Kik users earn and spend points within the app. Kin is short for "Kinship," indicating its aim to strengthen connections in the Kik community.
Kin first launched in 2017 via an Initial Coin Offering, raising nearly $100M. In 2019, Kik announced it would shut down its messaging service to focus on Kin, but was purchased by MediaLab to keep the service intact. This came shortly after the Securities and Exchange Commission (SEC) sued Kik for violating federal securities law and raising money in its Kin ICO without registering the offering.
However, the company was not required to shut down the Kin network, and sales of Kin can still take place.
The Kin blockchain is based on decentralized network architecture to ensure data security, privacy, and reliability. It's consumer-oriented and designed for mainstream use. The blockchain processes millions of requests per day and over 99% of transactions in less than 10 seconds.
Kin blockchain developers partner with ecosystem tooling teams to provide optimal usability and scalability for all applications in the Kin ecosystem.
These teams work with clients to develop tools supporting a seamless user experience for the countless microtransactions carried out each day.
Kin is committed to maintaining a transparent blockchain environment. Anyone can run their node with access to the blockchain's entire history. The more extensive analysis of this data is publicly available on various internal and third-party platforms.
KIN Founders
The Board of Directors is responsible for the organization's strategy, management, and expansion. The Board comprises two members: Ted Livingston, the CEO of Kik Interactive, and William Mougayar, entrepreneur and author, the Executive Chairman of the Kin Foundation.
In March 2020, the Board established the Kin Representatives to serve as a conduit between the Kin community and the Kin Foundation. Kin Representatives regularly participate in non-executive sessions run by the Board of Directors to tackle ecosystem development proposals. They also have the opportunity to provide strategic advice and support to the Board.
How Does KIN Work
Kin makes use of the public blockchain and has monetary value. Kin tokens are used to reward developers for creating an engaging user experience with Kin through the KRE reward system. KRE, Kin Rewards Engine, is based on the idea that the KIN token is an opportunity to distribute value among developers.
Kik aims to incentivize developers to build apps on the Kik platform. Users can create their audio, video, and image content on Kik. The creators can monetize their creations and earn from users for accessing their service in the form of Kin.
You can also earn Kin rewards by simply completing offers and tasks like watching a video, giving feedback, etc.
The Kin blockchain is operated autonomously through a distributed consensus model, supported by a robust network of 11+ distributed validator nodes. The operators are reported to be independent and reputable digital service providers, and their names are hidden to preserve operational security.
The Kin Foundation distributes and algorithmicizes the Kin Rewards Engine. It's managed in a secure depository and is subject to a series of inflation guidelines. Anti-spam and anti-fraud guarantees are also provided, as long as the distribution of KIN cannot be fully automated using these additional security measures. By the end of the current diffusion period, the Kin ecosystem is expected to have no more than 10 billion KIN. Its big offer is designed to allow the widespread adoption of Kin.
Where Can You Buy KIN
KIN is listed on Allbit, BitForex, Bithumb Global, BitZ, ChainX, Coinall, CoinTiger, Fatbtc, Gate.io, HitBTC, Lykke Exchange, Mercatox, Stellarterm, Stellarterm, and YoBit.
Mehr erfahren
Verwandte Assets
Kin Inhaber halten auch
Erforschen Sie Altcoins, die häufig von Kin Investoren gehalten werden, und entdecken Sie neue Möglichkeiten.
Trend-Kryptowährungen
Assets mit der größten Veränderung in einzigartigen Seitenaufrufen auf CoinStats in den letzten 24 Stunden.
| # | Börse | Paar | Volumen (24 Std) | Umfang (%) | Preis | Zuletzt aktualisiert | |
| --- | --- | --- | --- | --- | --- | --- | --- |
| 1 | CoinTiger | KIN/USDT | $131.082,354 | 54.48% | $0,00001218 | | |
| 2 | AscendEX | KIN/USDT | $110.017,952 | 45.73% | $0,00001743 | | |
| 3 | Kraken | KIN/USD | $106.580,357 | 44.3% | $0,00001751 | | |
| 4 | Gate.io | KIN/USDT | $89.239,661 | 37.09% | $0,00001773 | | |
| 5 | Bitget | KIN/USDT | $52.614,345 | 21.87% | $0,00001779 | | |
| 6 | Kraken | KIN/EUR | $50.202,408 | 20.87% | $0,00001758 | | |
Überprüfen Sie auch den Kin Preis auf
Haftungsausschluss
Kein Teil des von uns bereitgestellten Inhalts stellt eine Finanzberatung über Münzpreise, Rechtsberatung oder eine andere Form von Beratung dar, auf die Sie sich für irgendeinen Zweck verlassen sollten. Jede Nutzung oder Abhängigkeit von unserem Inhalt erfolgt ausschließlich auf Ihr eigenes Risiko und Ermessen.