Հետազոտություն
Ֆոնդեր
Շուկաներ
Նորություններ
Team Updates
Rank #69

BitTorrent Գին
•
BTT
BitTorrent Price Chart (BTT)
Փոխանակել
Market Stats
All Time High
Jan 21, 2022
BitTorrent Price Update
BitTorrent price is $0,00000102, վար -1.92% in the last 24 hours, and the live market cap is $974,967,751. It has circulating supply volume of 990,000,000,000,000 BTT coins and a max. supply volume of 990,000,000,000,000 alongside $218,852,613 24h trading volume.
Crypto Converter

BTT

USD
About BitTorrent
What is BTT
Launched in early 2019 by the BitTorrent Foundation, BitTorrent (BTT) is a utility token with a total supply of 990 billion that allows peer-to-peer (P2P) file downloaders to pay others in cryptocurrency for hosting and sharing content. The TRON Foundation developed BTT to add token functionality for users of BitTorrent. This rewards and incentivizes users of the world's most popular decentralized file sharing protocol to share their content files with peers over the network. And it allows users to tip their file sharing peers for faster downloads. BitTorrent users can easily share large files like apps, movies, television, music, and podcasts, using the automated protocol as a reliable middleman between themselves and anonymous peers on the network. The original goal of the project was to disrupt the conventional distribution market for entertainment media like music and movies. BTT is built according to the TRC-10 protocol, the technical token standard for cryptocurrencies operating on the TRON blockchain. BitTorrent powers decentralized applications (DApps) like BitTorrent Speed, BitTorrent File System, and DLive while developers are working on more integrations.
How Does BTT Work
While the original file-sharing protocol released in 2001 was not a true blockchain app, the network it gave rise to pioneered some of the earliest large scale implementations of decentralized, peer-to-peer database architecture. BTT, the cryptocurrency built for BitTorrent, deploys the TRON (TRX) blockchain, enabling the user base to spend digital currency natively in the file-sharing app. This eliminates the middleman from payment processing by using the BitTorrent token to mediate interaction between seeders and streamers on the network. Content creators have taken advantage of p2p file sharing networks even before token economics came into play. The economic incentives are especially attractive now to those with open source media they are eager to distribute, easing the number of requests to their own servers or paid hosting, while leaving open a seamless payment method for content creators and supporters who distribute their content on social media. With a market cap well in excess of $1 billion for most of 2021 after trading below its ICO price for most of 2020, BTT is also held as an investment by speculators hoping to make a profit trading fluctuations in the BitTorrent price.
BTT Founders
The BitTorrent team pioneered peer-to-peer file sharing technology for media files after the network protocol's launch in 2001 by Bram Cohen, the author of the BitTorrent P2P protocol. In 2004 Cohen formed consumer software company BitTorrent, Inc. out of the project along with business partner Ashwin Navin in San Francisco. Today networks using BitTorrent protocol comprise 22% and 3% of upstream and downstream traffic, respectively, using a decentralized, P2P protocol, making it the largest decentralized peer-to-peer network in the world. In 2018, the same year TRON migrated its blockchain away from ERC-20 tokens operating on Ethereum (ETH), TRON founder Justin Sun moved to acquire BitTorrent and launch a circulating supply of its own native cryptocurrency.
BitTorrent Circulation
Some investors and cryptocurrency traders speculate on the movements of the BitTorrent price. BTT price and market cap are at least in part determined by supply-demand economics and the fundamental activity and health of the BitTorrent network as the token enables its users to spend digital currency for P2P content. Trading at an all-time-high (ATH) price of $0.01068 in Apr 2021, its ATH market cap exceeded $10 billion at the time. BTT's circulating supply is its max supply. As outlined in the BitTorrent cryptocurrency white paper, BTT has a max supply of 990,000,000,000. Its total supply is comprised of 6% sold to the public at a token generation event supported by Binance Launchpad after 2% of the circulating supply was made available to private investors and 9% was issued in a seed sale. The TRON Foundation 20% airdrops intervals until 2025. some 40% to BitTorrent and TRON foundations and some 20% to the BTT ecosystem itself with 4% for partnership activities.
Կարդացեք ավելին
Related Assets
BitTorrent Holders Also Hold
Explore altcoins commonly held by BitTorrent investors and discover new opportunities.
Trending Cryptocurrencies
Assets with the largest change in unique page views on CoinStats in the last 24 hours.
Similar Market Cap
Among all the assets available on CoinStats, these have the most similar market capitalization to BitTorrent.
| # | Բորսա | Զույգ | Ծավալ (24ժ) | Ծավալ (%) | Գին | Վերջին թարմացում | |
| --- | --- | --- | --- | --- | --- | --- | --- |
| 1 | Upbit | BTT/KRW | $66.744.662,063 | 36.97% | $0,0000009866 | | |
| 2 | Binance | BTTC/USDT | $49.355.784,758 | 27.34% | $0,00000101 | | |
| 3 | DigiFinex | BTT/USDT | $22.470.406,164 | 12.45% | $0,000001015 | | |
| 4 | Poloniex | BTT/USDT | $10.266.672,211 | 5.69% | $0,0000004454 | | |
| 5 | Gate.io | BTT/USDT | $8.404.565,08 | 4.65% | $0,000001015 | | |
| 6 | OKEX | BTT/USDT | $7.662.035,757 | 4.24% | $0,000001015 | | |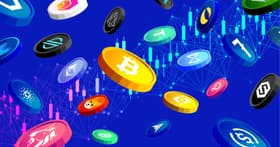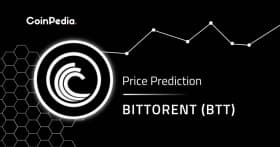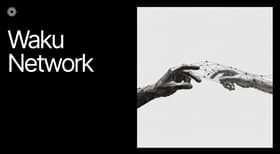 Also Check BitTorrent Price On
Հրաժարում պատասխանատվությունից
No part of the content we provide constitutes financial advice on coin prices, legal advice, or any other form of advice meant for you to rely on for any purpose. Any use or reliance on our content is solely at your own risk and discretion.