Հետազոտություն
Ֆոնդեր
Շուկաներ
Նորություններ
Team Updates
Rank #394

Chromia Գին
•
CHR
Chromia Price Chart (CHR)
Փոխանակել
Market Stats
All Time High
Nov 20, 2021
Chromia Price Update
Chromia price is $0,156214, վեր 3.01% in the last 24 hours, and the live market cap is $90,972,719. It has circulating supply volume of 582,296,409 CHR coins and a max. supply volume of 582,296,409 alongside $9,831,207 24h trading volume.
Crypto Converter

CHR

USD
About Chromia
Chromia (previously Chromapolis) is a blockchain ecosystem for decentralized applications, DApps. It enables creating and enhancing secure DApps with high scalability, low costs, and improved user experience.
The blockchain has its native cryptocurrency, CHR, which powers the system.
Check the CHR current price, 24-hour trading volume, market cap, maximum supply, circulating supply, total supply, CHR price chart, etc., and get live updates on CHR price on CoinStats, one of the best crypto platforms around.
CoinStats is a cryptocurrency research and portfolio tracker app that provides investment advice and valuable information on cryptocurrencies, including their real-time prices, to help investors make better decisions.
Let's get started!
What Is Chromia (CHR)
Chromia is a blockchain and a relational database that enables creating and upgrading DApps through smart contracts. Founded by ChromiaWay in 2018, the ecosystem presents innovative solutions to blockchain development. Chromia is a general-purpose platform that can be used for various types of applications. Its goal is to help DApps go mainstream by empowering developers to create flexible and responsive apps for their users.
Chromia's native token, CHR, has several use cases and plays a central role in the ecosystem. The coin is used for paying ecosystem fees and for compensating network participants. CHR also serves as a staking currency and helps manage different incentives on the platform through which users can earn rewards.
Chromia has a total supply of 1 billion CHR tokens. The cryptocurrency was launched in May 2019 through an IEO (Initial Exchange Offering) on KuCoin with the platform's KCS token as the accepted currency. At the time, Chromia price was $0.05 or 0.0455 KCS. 40 million CHR tokens (4% of the supply) were allocated, and the team raised $2 M.
Earlier, in August 2018, Chromia started a private sale and raised $9.7 M. At the time of the private sale, the Chromia price was $0.058. Tokens represented 17.94% of CHR supply. The rest of the tokens were allocated as the following: 38.06% to the ecosystem fund, 25% to the promotional fund, 4.5% to founders, 3% to the auto conversion contract, 3% to advisors, 2.5% to the team, and 2% to the system node.
How Does Chromia (CHR) Work
Chromia was built to allow the development of complex decentralized applications easily and quickly. It can act as an independent Layer 1 blockchain to let developers build various types of DApps or as a Layer 2 blockchain built on top of Ethereum, providing cheaper transactions and faster processing time.
Chromia is built on relational database technology. The architecture optimizes data management, powers fast finding of information, efficient structuring, and the creation of large applications. To enhance the security and productivity of the platform, the Chromia team created Rell, a new programming language based on SQL (Structured Query Language), familiar to most developers. Rell is easy to learn and use as it allows fewer lines of codes than other blockchain languages.
The Chromia platform offers private, public, or hybrid blockchain solutions.
As a public blockchain, it's used for transparent social networks, games, and financial enterprise apps with full logic on-chain.
As a private or hybrid blockchain, it's widely used for enterprise solutions in the fields like Land Registration and E-Currencies due to relational databases and smooth hybrid capabilities.
DApps built on Chromia have their individual sidechains, separate blockchains attached to a parent, and can get simple parent verification. Chromia links various blockchain networks together and creates a network of networks through Postchain, its relational blockchain network, and the use of sidechains.
Chromia (CHR) Founders
Chromia started its journey in 2012 when the current Chief Technical Officer Alex Mizrahi began his work with tokens on the Bitcoin blockchain together with Vitalik Buterin.
He was the lead developer of the "Colored Coins" project, the first implementation of user-defined assets on a blockchain. In 2014, Alex Mizrahi, along with Or Perelman, Iddo Bentov, and Henrik Hjelte, founded ChromaWay, a company behind the development of Chromia.
Or Perelman is ChromiaWay's Chief Operating Officer, specializing in law, social media, advertising, and creativity.
Henrik Hjelte is the company's CEO, with expertise in business administration and economics.
With the creation of ChromaWay, the team aimed to expand "Colored Coins" and commercialize its concept. Since then, ChromaWay has been a pioneer in the space of blockchain.
The company is headquartered in Stockholm, Sweden. It has partnered with various Swedish institutions and financial companies, including the Swedish Land Registry, to provide smart contract solutions for the real estate field.
How to Buy Chromia (CHR) Coin
Chromia CHR is available on different crypto exchanges, including Binance, HitBTC, FMFW, FTX, Bitrue, Xt, Bithumb, Huobi Global, KuCoin, Gate.io, etc.
Կարդացեք ավելին
Related Assets
Chromia Holders Also Hold
Explore altcoins commonly held by Chromia investors and discover new opportunities.
Trending Cryptocurrencies
Assets with the largest change in unique page views on CoinStats in the last 24 hours.
Similar Market Cap
Among all the assets available on CoinStats, these have the most similar market capitalization to Chromia.
| # | Բորսա | Զույգ | Ծավալ (24ժ) | Ծավալ (%) | Գին | Վերջին թարմացում | |
| --- | --- | --- | --- | --- | --- | --- | --- |
| 1 | Binance Futures | CHR/USDT | $9.812.386,979 | 53.3% | $0,1571 | | |
| 2 | Binance | CHR/USDT | $3.713.035,29 | 20.17% | $0,1568 | | |
| 3 | Btse | CHR/USD | $1.217.618,727 | 6.61% | $0,1576 | | |
| 4 | Bkex | CHR/USDT | $349.722,7 | 1.9% | $0,12198 | | |
| 5 | Btse | CHR/USDC | $316.027,169 | 1.72% | $0,157745 | | |
| 6 | KucoinFutures | CHR/USDT | $308.656,976 | 1.68% | $0,157 | | |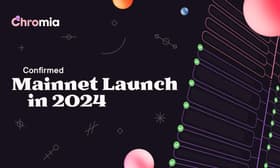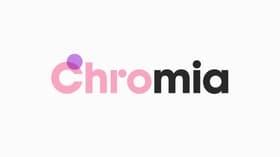 Also Check Chromia Price On
Հրաժարում պատասխանատվությունից
No part of the content we provide constitutes financial advice on coin prices, legal advice, or any other form of advice meant for you to rely on for any purpose. Any use or reliance on our content is solely at your own risk and discretion.