Հետազոտություն
Ֆոնդեր
Շուկաներ
Նորություններ
Team Updates
Rank #64

Decentraland Գին
•
MANA
Decentraland Price Chart (MANA)
Փոխանակել
Market Stats
All Time High
Nov 25, 2021
Decentraland Price Update
Decentraland price is $0,432498, վար -0.42% in the last 24 hours, and the live market cap is $798,813,661.262. It has circulating supply volume of 2,193,179,327 MANA coins and a max. supply volume of 2,193,179,327 alongside $51,097,906.955 24h trading volume.
Crypto Converter

MANA

USD
About Decentraland
What Is Decentraland
Decentraland is a virtual reality platform powered by the blockchain. Launched after the white paper was first published in March 2017, MANA coin is the native utility token for this virtual world. Players of the virtual reality game can use MANA tokens to buy and sell, as well as make improvements upon the land of the simulated world.
All of the virtual real estate in the game is deeded by an integrated, native NFT (non fungible token) written to the ERC-721 token standard of the Ethereum (ETH) blockchain protocol. So when referring to Decentraland price, users and community enthusiasts may be referring to the current market price of MANA coin on liquid exchange markets, or perhaps the price of real estate in the Decentraland virtual world.
At the height of the 2020-21 cryptocurrency bull run, MANA coin reached an all-time high price of $1.56 per coin and a market cap well in excess of USD $2.4 billion. The coin's massive market cap is a resounding indicator of how sought-after LAND in the game is and broader interest in speculating on the price of cryptocurrencies in general.
Decentraland Founders
Decentraland was co-founded by Ariel Meilich and Esteban Ordano. Meilich is a career startup founder with a long history of starting entrepreneurial ventures, including launching an online translation firm and a CRM (customer relations management) platform. He has also served in an analyst role at a major Silicon Valley venture capital fund, Charles River Ventures.
Ordano has a lengthy and storied work history in the cryptocurrency industry. He has served as a software engineer for Atlanta, Georgia-based BitPay, Inc. and as an advisor to Matic Network.
He also did a brief stint working for his own smart contract engineering company, Smart Contract Solutions, and co-founded Zeppelin Solutions, a well-regarded blockchain security development company.
Neither Meilich nor Ordano are leading the virtual world blockchain project at present. Both have stepped away from any major role in the Decentraland and MANA coin project to work on other ventures but still work with the more recently established Decentraland Foundation as advisors to facilitate the growth and development of the online world and its blockchain-based digital currency.
MANA has a precedent in the digital economy of the simulated world video game, Second Life, a massively multiplayer online game (MMO) that launched in 2003. The game features an in-game currency, the Linden Dollar, that can be purchased by players and used in the game's virtual economy.
The Decentraland price for real estate in the game is a decentralized price, in that holders of each NFT denoting ownership of virtual land set their own prices to buy and sell virtual real estate in a thriving digital economy.
How Does MANA Work
MANA price is a function of supply and demand economics, the overall health and business of the Decentraland virtual economy, the general momentum of current exchange prices of all cryptocurrencies on liquid exchange markets, and strategic global macro factors.
MANA price has risen steadily and reliably since its inception in 2017 and experienced some 15x increase from the beginning of 2021 to the apex of the cryptocurrency bull market in May of that year. In addition to demand as a utility token for Decentraland, driven by the economics of the simulated world game, MANA bears demand from investors seeking a return on their investment by speculating on movements up and down in the Decentraland price.
Long-term holders are investing in the long-term growth of the game's active user base, an overall general increase in real estate prices in the game, and the security and value of the underlying blockchain that powers it.
Investors also trade by buying and selling against the current market price to profit by providing market liquidity toward the price-seeking process of evaluating the currency's value. The simulated world in Decentraland is called the Metaverse.
The game divides it into 90,601 separate plots of land available to buy, sell, and develop by players in-game. Each parcel is represented by an ERC-721 compliant non-fungible token (NFT). Each plot of LAND is located at a specified coordinate within the Decentraland Metaverse, and each plot is simulated in the game as a 16 meter by 16-meter square parcel of land.
The holder of the deed to any parcel is entitled to develop their own plot any way they like, though naturally, the Metaverse has organized itself into different districts with varying themes. By January 2021, the most prolific district in Decentraland is Aetheria, a cyberpunk district consisting of 8,008 LAND plots.
Decentraland Security
Both MANA coin and LAND are secured by the state-of-the-art cryptographic proofs and consensus protocols of the Ethereum blockchain. First in class among cryptocurrencies by daily volume and usage to make computations and record information to an immutable blockchain ledger, Ethereum offers world-class digital security.
MANA is an ERC-20 token, a blockchain cryptocurrency written to the ERC-20 blockchain protocol standard. LAND is an ERC-721 token. Both live on the Ethereum blockchain, and their data is secured by the work of a massive, distributed network of miners spanning the globe, using proof of work to qualify participating nodes.
Ethereum is one of the oldest and most battle-hardened blockchains, making it the most popular decentralized network at the time of publication for issuing cryptocurrency tokens that do not have their own native blockchain.
Ethereum is presently in the process of transitioning from a proof of work blockchain to a proof of stake (PoS) chain. At the time of publication, there are over 11,000 Ethereum nodes operating worldwide.
Կարդացեք ավելին
Related Assets
Decentraland Holders Also Hold
Explore altcoins commonly held by Decentraland investors and discover new opportunities.
Trending Cryptocurrencies
Assets with the largest change in unique page views on CoinStats in the last 24 hours.
Similar Market Cap
Among all the assets available on CoinStats, these have the most similar market capitalization to Decentraland.
| # | Բորսա | Զույգ | Ծավալ (24ժ) | Ծավալ (%) | Գին | Վերջին թարմացում | |
| --- | --- | --- | --- | --- | --- | --- | --- |
| 1 | Binance Futures | MANA/USDT | $38.007.325,739 | 74.31% | $0,4332 | | |
| 2 | HuobiGlobal | MANA/USDT | $15.377.823,448 | 30.06% | $0,4322 | | |
| 3 | Bitrue | MANA/USDT | $14.763.268,941 | 28.86% | $0,4334 | | |
| 4 | Poloniex | MANA/USDT | $8.560.818,017 | 16.74% | $0,3369 | | |
| 5 | Binance | MANA/USDT | $7.590.669,48 | 14.84% | $0,4334 | | |
| 6 | Upbit | MANA/KRW | $5.458.570,741 | 10.67% | $0,44977 | | |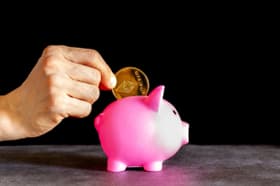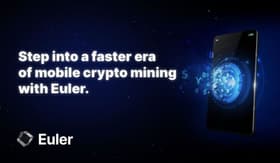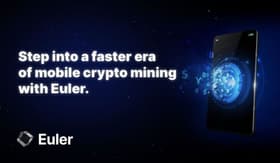 Also Check Decentraland Price On
Հրաժարում պատասխանատվությունից
No part of the content we provide constitutes financial advice on coin prices, legal advice, or any other form of advice meant for you to rely on for any purpose. Any use or reliance on our content is solely at your own risk and discretion.