Հետազոտություն
Ֆոնդեր
Շուկաներ
Նորություններ
Team Updates
Rank #57

Flow Գին
•
FLOW
Փոխանակել
Market Stats
Flow Price Update
Flow price is $0,82837, վար -2.89% in the last 24 hours, and the live market cap is $1,222,133,392.629. It has circulating supply volume of 1,475,347,865 FLOW coins and a max. supply volume of 1,475,347,865 alongside $52,334,189.297 24h trading volume.
Crypto Converter

FLOW

USD
About Flow
Dapper Labs Flow is a blockchain with scaling solutions for the next generation of Dapps, such as NFT marketplaces and blockchain-based video games. Flow uses a multirole architecture design to scale the network without sharding techniques.
FLOW tokens are the main currency for payments and rewards.
Check the current Flow price live, price chart, market cap, circulating supply, trading volume, historical statistics, etc., along with in-depth information on several of the biggest and fastest-growing cryptocurrencies on CoinStats, one of the best crypto platforms around.
CoinStats is a cryptocurrency research and portfolio tracker app that provides investment advice and valuable information on cryptocurrencies, including the latest news, to help investors make better decisions.
The top exchanges for trading in Flow are currently Binance, OKEx, FTX, Huobi Global, and Upbit.
Read on to learn everything you need to know about the Flow platform and the FLOW token.
What Is Flow
Flow is a fast, decentralized, and developer-friendly blockchain designed to support the new generation of large-scale crypto games (such as CryptoKitties), NFT collectibles, apps, and the digital assets that power them. It's the only layer-one blockchain that has consistently delivered excellent consumer blockchain experiences.
Flow was launched in 2019 with the aim to solve the issues of blockchain scalability, provide fast transactions without congestion, and find effective solutions for more complex decentralized apps.
The Flow network enables building dApps and creating NFTs using its Cadence coding language for smart contract development.
The ecosystem has its native currency, FLOW, which fuels the network's operations. Flow protocol uses the Proof-of-Stake consensus algorithm, meaning users need to stake FLOW tokens to participate in the network and earn rewards. The FLOW cryptocurrency is also awarded to validator nodes maintaining the network.
Flow is based on multirole architecture, enabling scaling the network without sharding, suggesting database partitioning into smaller units called "shards." The multirole architecture model uses several nodes to manage protocol activities, such as consensus, execution, verification, and collection nodes. Dividing validator node functions increases the efficiency of the protocol, allowing for higher throughput and lower costs.
In addition, the Flow team came up with an innovative solution for the network called Specialized Proofs of Confidential Knowledge (SPoCKs).
According to it, Execution and Verification Nodes need to "show their work" to Consensus Nodes to be paid for their performance. The process requires providing proof of access to certain knowledge that can only be achieved by executing all assigned transactions.
SPoCKs aims to solve the issue called "the verifiers' dilemma" when a miner needs to decide whether to verify the validity of transactions or accept them without verification.
Flow Founders
Flow was created by Dapper Labs; a Canada-based company specialized in blockchain and software. Founded in 2018, Dapper Labs has partnered with companies representing various industries: the NBA, NBPA, Warner Music Group, and UFC. The company also attracted investments from Andreessen Horowitz, Union Square Ventures, Venrock, Google Ventures, Samsung, etc.
Flow was co-founded by Roham Gharegozlou, the CEO of the venture studio Axiom Zen. Axiom's first public blockchain project was CryptoKitties.
The Flow team is behind the development of the popular NFT game CryptoKitties, Dapper wallet, crypto game Cheese Wizards, UFC digital collectibles, and NBA Top Shot, a blockchain-based digital collectibles platform allowing sports fans to buy, sell, and trade video highlights called "moments" as NFTs.
The first hit project of Dapper Lab's CEO Roham Gharegozlou and the team was CryptoKitties, built on the Ethereum blockchain. The game was part of the ETHWaterloo hackathon held in Waterloo, Ontario, Canada, in 2017.
CryptoKitties gained tremendous popularity. However, along with a record-breaking number of transactions, the game started to face issues connected with blockchain scalability and eth gas fee. So, the creators initiated a new blockchain for mainstream consumers. In 2019, Dapper Labs launched Flow to meet those needs. Afterward, CryptoKitties was expanded to the new blockchain.
Flow Token ICO
The Initial Coin Offering (ICO) of the blockchain's native token took place on October 6, 2020, with a starting Flow price of $0.1.
At the time of close, the ICO price grew nearly 4 times, reaching $0.38 per coin. 12.000 investors participated in the auction to acquire coins at the pre-seed price.
25 million tokens, 2% of its entire supply, were sold through the auction and locked up for a year. Flow supply started at 10 million coins and will increase to 700 million as the daily inflation occurs over a period of 10 years. Currently, Flow's circulating supply surpasses 56 million, the market capitalization of Flow Protocol is at $3,687,980.00, its Max Supply 692.27 million, and its total supply stands at 1.37 Billion.
Flow Usage
FLOW token is the core of the Flow ecosystem. All the protocol activities such as fee payments, staking transactions, and rewards are carried out via the token. FLOW is also used for voting purposes - token holders can participate in community polls and other activities concerning future protocol governance.
The token is the native cryptocurrency of Flow and is used in every application created on top of the Flow blockchain. Developers can integrate FLOW tokens for P2P payment within smart contracts and apps.
The Flow ecosystem also presented its stablecoin Flow USD, 1:1 pegged to the US dollar and used for development purposes and to strengthen cross-platform collaborations within the ecosystem.
Flow Network Security
Flow network relies on nodes for validation and security. It uses a variant of HotStuff, a Proof of Stake consensus algorithm. The validation process is divided into four stages and the data is distributed across multiple nodes on the network. The network requires users to stake their Flow tokens or, in other words, to lock a security deposit to participate in the running of the blockchain. Staking acts as a bonded deposit which can be seized if the validator tries to attack the network.
To become a consensus node, users must stake at least 500.000 tokens. Staking rewards are issued weekly, and their amount is based on the node's role in the system.
‍To ensure that all roles (consensus, execution, verification, and collection) are stimulated and the operations are balanced, the protocol automatically adjusts the rewards, thus making the payout larger. This makes the ecosystem efficient.
Flow token holders can stake their tokens over various nodes considering the fact that the minimal stake must come from one account.
The network also uses Human-Readable Security to protect the network users from malicious applications. The Flow team uses SPoCKs, the new cryptographic technique called Specialized Proofs of Confidential Knowledge, meaning that provers can demonstrate that they have access to certain confidential knowledge without revealing what it is. Each SPoCK is specialized and cannot be copied by another prover.
Disclaimer
Investing in cryptocurrencies involves significant risks due to their volatility. Consider your own circumstances and obtain your own advice before relying on this information. You should also carry out your own research, including the legal status and relevant regulatory requirements, and consult the relevant regulators' websites before making any decision.
This content and any information contained therein is being provided to you for informational purposes only and does not constitute investment advice, financial advice, trading advice, or any other sort of advice.
Character count done via serpsim.com shows optimal results. As a CTA, I added the line " Keep up to date with CoinStats"
Կարդացեք ավելին
Related Assets
Flow Holders Also Hold
Explore altcoins commonly held by Flow investors and discover new opportunities.
Trending Cryptocurrencies
Assets with the largest change in unique page views on CoinStats in the last 24 hours.
Similar Market Cap
Among all the assets available on CoinStats, these have the most similar market capitalization to Flow.
| # | Բորսա | Զույգ | Ծավալ (24ժ) | Ծավալ (%) | Գին | Վերջին թարմացում | |
| --- | --- | --- | --- | --- | --- | --- | --- |
| 1 | Binance Futures | FLOW/USDT | $48.834.500,431 | 93.34% | $0,836 | | |
| 2 | Upbit | FLOW/KRW | $26.570.272,712 | 50.79% | $0,868964 | | |
| 3 | Gate.io | FLOW/USDT | $18.308.332,996 | 34.99% | $0,8325 | | |
| 4 | Binance | FLOW/USDT | $16.401.717,764 | 31.35% | $0,834 | | |
| 5 | HuobiGlobal | FLOW/USDT | $14.460.690,128 | 27.64% | $0,7916 | | |
| 6 | Bibox | FLOW/USDT | $7.094.803,806 | 13.56% | $0,834 | | |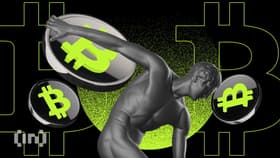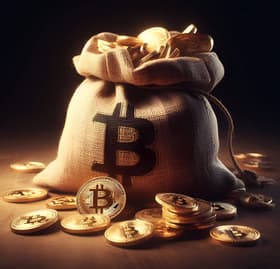 Հրաժարում պատասխանատվությունից
No part of the content we provide constitutes financial advice on coin prices, legal advice, or any other form of advice meant for you to rely on for any purpose. Any use or reliance on our content is solely at your own risk and discretion.