Հետազոտություն
Ֆոնդեր
Շուկաներ
Նորություններ
Team Updates
Rank #80

eCash Գին
•
XEC
Փոխանակել
Market Stats
eCash Price Update
eCash price is $0,00003665, վեր 7.66% in the last 24 hours, and the live market cap is $717,775,805. It has circulating supply volume of 21,000,000,000,000 XEC coins and a max. supply volume of 21,000,000,000,000 alongside $23,041,615 24h trading volume.
Crypto Converter

XEC

USD
About eCash
eCash (XEC) is a cryptocurrency based on the Bitcoin Cash ABC network. It's a fork of Bitcoin (BTC) and Bitcoin Cash (BCH). eCash or electronic cash is designed as a means of payment used to purchase goods and services. eCash was also named Bitcoin Cash ABC (BCHA), but its value was redenominated to 1:100000 and was rebranded as eCash in July 2021.
The XEC token is the native cryptocurrency token that powers the eCash network and has specific use-cases such as token minting and staking.
Check the current eCash price, market cap, current circulating supply, total supply, trading volume, historical statistics, etc., along with in-depth information on several of the biggest and fastest-growing cryptocurrencies on CoinStats, one of the best crypto platforms around.
CoinStats is a cryptocurrency research and portfolio tracker app that provides valuable information on cryptocurrency news and investment advice to help investors make better decisions.
Read on to learn everything you need to know about eCash and the XEC token.
What Is ECash
eCash (XEC) is the upgraded version of one of the most trusted names in cryptocurrency, the Bitcoin Cash ABC (BCHA) network, which was forked away from both Bitcoin and Bitcoin Cash in November 2020. With the advancement of the crypto industry, the BCHA team decided to relaunch the project to make it compatible with the Ethereum blockchain and increase its scalability.
The rebrand to eCash took place in July 2021. The eCash mission is the natural continuation of the Bitcoin Cash project. Bringing to life the idea of the legendary Milton Friedman, eCash integrated the innovative Avalanche consensus layer while also introducing concepts never before seen in a Bitcoin project, such as staking, fork-free network upgrades, and subchains. The project's integration of the Proof-of-Stake consensus layer "Avalanche" also significantly increased the speed of transactions. The rebranded cryptocurrency, XEC eCash, is equal to 1.000.000 BCHA tokens. The redenomination of the token will see the decimal places of the eCash coin reduce from eight to two.
Bitcoin ABC proponent, Joannes Vermorel, articulated five core missions for the project — ensuring transactions are anonymous, immutable, low cost, and secure in less than three seconds, and maintaining infrastructure as "a public good funded through the coin social contract."
ECash Founders
eCash was created by Dr. David Chaum under his company, DigiCash, in 1990. Despite the interest in the platform from large banks, eCash never took off, and DigiCash filed for bankruptcy in 1998. DigiCash, along with its eCash patents, was eventually sold off.
Amaury Sechet, the lead developer of Bitcoin ABC and creator of Bitcoin Cash, has taken the lead with eCash. He is also the lead developer of the project.
Sechet is an experienced software engineer, who previously worked at Hub'Sales and Facebook, a Bitcoin pioneer and blockchain developer. He is the man who determined the fate of Bitcoin way back in 2017 by dividing Bitcoin and creating the novel BCH cryptocurrency.
With eCash, Sechet aims to lay the foundations for a new generation of cryptocurrency payments.
How Does XEC Work
Inspired by the idea of a free-market vision by American economist Milton Friedman, eCash aims to ensure financial freedom through a usable cryptocurrency. The network is very secure as it borrows some aspects from Bitcoin. It integrates a capped supply, halving schedule, and genesis block.
The project plans to support Ethereum based projects, hoping to interoperate with Ethereum's burgeoning DeFi sector.
The eCash network's multi-layered approach combines a privacy-focused blockchain with an EVM Subchain to enable developers to create Dapps and smart contracts. The EVM designation means that Ethereum developers can transfer or expand their current Dapps to the eCash network without reprograming their projects.
eCash is the first BTC-based network that allows staking and upgrades without the need for fork and subchains. The network handles over 5 million transactions in a second. Also, eCAsh enables developers to build and deploy eCash-based tokens or eTokens, which can be used in DeFi payments and decentralized apps. Users can make up an individual token name, supply, decimal places, and icon using the platform's dashboard.
eCash has a native wallet that utilizes Sighash to improve security. Users can monitor their holdings, staking rewards, buy, sell, and trade their cryptocurrency using it.
XEC token holders can participate in network governance by staking their assets. The supply of eCash is limited to 21 Trillion XEC.
How to Buy XEC
Trading XEC is available on various cryptocurrency exchanges, including Binance, Gate.io, ZBCom, Huobi Global, Bithumb, OKEX, etc. To buy the token, you will need to choose the exchange that best suits your needs and open an account. There are several factors to consider before the registration: transaction fees, trading pairs, security, etc.
To purchase XEC eCash, users need to buy Ether or Bitcoin first.
Follow these easy steps to buy XEC:
Step 1: Register on Fiat-to-Crypto Exchange.
Step 2: Buy ETH with fiat money. Once you finish the KYC process, you will need to add a payment method. You can provide a credit/debit card or use a bank transfer. Depending on the country of your residence, some countries will offer instant cash deposits with low fees. Now you can buy Ethereum.
Step 3: Transfer ETH to an Altcoin Exchange. Since XEC is an altcoin, you must transfer your coins to an exchange that offers to trade XEC in various market pairs. Deposit ETH to the exchange, and you're all set to purchase XEC.
Step 4: Acquire a hardware wallet: If you plan to keep your XEC for a considerably long time, you may want to store them in a wallet securely. Hardware wallets like Ledger Nano S and Ledger Nano X are the most popular options in this category.
No part of the content that we provide constitutes financial advice, legal advice, or any other form of advice meant for your specific reliance for any purpose. Any use or reliance on our content is solely at your own risk and discretion.
eCash is a very volatile digital token, and the XEC price is prone to substantial price fluctuations. Therefore, it is impossible to predict whether its value will keep increasing or decreasing over time. The future growth depends on how eCash adopts the latest technology.
Trading is a highly risky activity that can lead to major losses; please, therefore, consult your financial advisor before you decide to invest in XEC.
Կարդացեք ավելին
Related Assets
eCash Holders Also Hold
Explore altcoins commonly held by eCash investors and discover new opportunities.
Trending Cryptocurrencies
Assets with the largest change in unique page views on CoinStats in the last 24 hours.
Similar Market Cap
Among all the assets available on CoinStats, these have the most similar market capitalization to eCash.
| # | Բորսա | Զույգ | Ծավալ (24ժ) | Ծավալ (%) | Գին | Վերջին թարմացում | |
| --- | --- | --- | --- | --- | --- | --- | --- |
| 1 | Upbit | XEC/KRW | $68.975.209,737 | 77.23% | $0,00003817 | | |
| 2 | Binance | XEC/USDT | $11.783.323,301 | 13.19% | $0,0000367 | | |
| 3 | Xt | XEC/USDT | $2.294.749,96 | 2.57% | $0,0000367 | | |
| 4 | Bitrue | XEC/USDT | $1.505.217,997 | 1.69% | $0,00003671 | | |
| 5 | Bibox | XEC/USDT | $1.307.580,055 | 1.46% | $0,00003672 | | |
| 6 | Bithumb | XEC/KRW | $893.014,704 | 1% | $0,00003817 | | |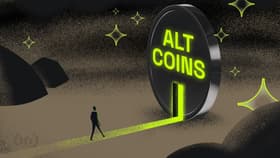 Also Check eCash Price On
Հրաժարում պատասխանատվությունից
No part of the content we provide constitutes financial advice on coin prices, legal advice, or any other form of advice meant for you to rely on for any purpose. Any use or reliance on our content is solely at your own risk and discretion.