Հետազոտություն
Ֆոնդեր
Շուկաներ
Նորություններ
Team Updates
Rank #175

ICON Գին
•
ICX
Փոխանակել
Market Stats
ICON Price Update
ICON price is $0,248872, վեր 2.69% in the last 24 hours, and the live market cap is $241,828,909. It has circulating supply volume of 986,260,365 ICX coins and a max. supply volume of 986,260,365 alongside $5,456,861 24h trading volume.
Crypto Converter

ICX

USD
About ICON
ICON is a blockchain protocol and aggregator chain designed to achieve interoperability by allowing independent blockchains to interact with each other. The project aims to build a web of interconnected networks aggregating all blockchain data into one layer.
The Icon network has its native crypto token, ICX, which powers its operations.
Check the Icon current price, market cap, circulating supply, trading volume, historical statistics, etc., along with in-depth information on several of the biggest and fastest-growing cryptocurrencies on CoinStats, one of the best crypto platforms around.
CoinStats is a cryptocurrency research and portfolio tracker app that provides valuable information on cryptocurrency news and investment advice to help investors make better decisions.
Read on to learn everything you need to know about the Icon project and the ICX token.
What Is ICON
ICON is a blockchain network that allows various blockchains to interact with each other via smart contracts. It has a mission to build a global network where participants from financial, security, insurance, healthcare, educational, and commerce industries can interact and transact on a single network. ICX tokens are minted in the Icon Republic, which plays a central role in all operations and economies hosted on the ICON Network.
The company behind ICON aims to "hyperconnect the world" by building the largest decentralized network that will interconnect various smart contracts, decentralized applications, and economies while enhancing interoperability.
ICX, Icon's native coin, fuels the ecosystem, allowing users to send or receive payments, and pay transaction fees. ICON Network enables ICX staking and rewards while enabling interoperability between dApps and economies created on the platform.
ICON Founders
ICON was founded in 2017 by Min Kim of the Switzerland-based ICON Foundation, which supports the promotion and development of the project. The project started in 2016 when the South Korean blockchain-specialized startup ICONLOOP developed the technology of the network. ICONLOOP provides technical support to the network and operates separately from the ICON Foundation.
Min Kim is the president, chairman, and co-founder of ICON. He is an entrepreneur specializing in business administration and executive education. Min Kim is also Chief Financial Officer at the non-profit organization "San Francisco-Seoul Sister City Committee." Previously, Min Kim served as Chief Strategy Officer and then advisor at DAYLI Financial Group, a leading FinTech company in Asia. Before that, he was the Chief Operating Officer at the webcomics publisher Tapas Media.
ICON is a member of the "Blockchain Interoperability Alliance," an organization focused on interchain transactions and communication research.
The members of ICON's Board of Advisors are blockchain experts. Don Tapscott, co-founder and Executive Chairman at Blockchain Research Institute and the co-author of "Blockchain Revolution" (published in 2016), is among them.
ICX Token Launch and Distribution
ICX was launched through ICO (Initial Coin Offering), which took place in September 2017. Initially, the cryptocurrency was launched on Ethereum as an ERC-20 token, and it migrated to its own blockchain in January 2018.
ICON accepted only Ethereum during the crowd sale. The project raised 150.000 Ethers in total, 75.000 of which were in public pre-sale. Overall, 400,230,000 ICX tokens were issued with an initial exchange rate of 2500 ICX = 1 ETH, with the ICX price being $0.11. ICON price reached its all-time high on January 9, 2018, when the coin was traded at $12.64. The market cap of the asset is above $580 million.
ICON Token Supply
ICX is an inflationary token, meaning its supply will grow over time. At present, ICX has a total supply of about 800.4 million tokens. ICON allocated 50% of its tokens to the sale, 16% was kept for reserve, 14% went to the foundation, 10% was distributed between strategic partners and community groups, and 10% was allocated to the team, advisors, and early investors.
According to the current tokenomics, ICON Network distributes all newly produced ICX tokens to community members who contribute to the ecosystem development. The protocol incentivizes them to grow the network and increase activities. The network burns transaction fees and intends to switch to a deflationary mechanism over time.
With the increasing activities, the protocol will generate more fees, which will allow the Public Treasury to raise distribution rewards. As a result, inflation will stop, but the network will continue to burn ICX tokens, making the tokens scarcer and more valuable.
How Does ICON Work
ICON aims to connect all blockchain networks, making communication between the chains possible through smart contracts. In so doing, the protocol established an architecture consisting of several groups that have different roles in aggregating all blockchain data onto one layer.
Public Representatives (P-Reps)
Governance and block production of the ICON Network is managed by nodes or Public Representatives (P-Reps). They ensure the transparency, security, and efficient governance of the protocol. P-Reps validate network transactions and take part in the decision-making.
ICON uses Delegated Proof-of-Stake consensus mechanism to secure the network. According to the mechanism, ICX token holders need to stake their tokens to validate transactions. Currently, there are 22 main P-Reps and 78 Sub P-Reps. ICX token holders vote to decide on the rank of each P-Rep.
ICONists
In the ICON network, voters who elect P-Reps are called ICONists. They play a central role in the network by delegating their tokens to nodes to secure the network.
Blockchain Transmission Protocol and Relayers
ICON uses a cross-chain interoperability solution called Blockchain Transmission Protocol (BTP) to make information transfers between blockchains easier. BTP enables users to move assets across chains.
The protocol is chain-agnostic, meaning it can interconnect any blockchain that enables smart contracts. It uses a model of decentralized incentives and on-chain message verification. The number of blockchains that implement BTP smart contracts has been growing. Among them are NEAR Protocol, Binance Smart Chain, Algorand, Harmony, and others.
Cross-chain massage transfers are executed by network participants, called relayers. After receiving a broadcast from the BTP Message Center contract, relayers send the data in the right direction and get rewarded for their work.
ICON 2.0
With the upgrade to ICON 2.0, the protocol supports and powers cross-chain DeFi solutions. The team introduced the new software architecture in September 2020. The blockchain structure, called BATANG, is based on the programming language Go.
The enhanced blockchain engine Goloop will provide an improved blockchain experience and new development tools. The team launched testnets, and the mainnet launch is expected to occur in the first half of 2022.
How to Buy ICON
ICON has its own IRC-16 token standard, first proposed in 2019, enabling network participants to issue securities and tokenized assets. ICON is available on various crypto exchanges, including Binance, Upbit, OKEX, Latoken, LBank, Crypto.com, Bkex, Bithumb, Kraken, HuobiGlobal, Bitrue, Gate.io, etc.
Կարդացեք ավելին
Related Assets
ICON Holders Also Hold
Explore altcoins commonly held by ICON investors and discover new opportunities.
Trending Cryptocurrencies
Assets with the largest change in unique page views on CoinStats in the last 24 hours.
Similar Market Cap
Among all the assets available on CoinStats, these have the most similar market capitalization to ICON.
| # | Բորսա | Զույգ | Ծավալ (24ժ) | Ծավալ (%) | Գին | Վերջին թարմացում | |
| --- | --- | --- | --- | --- | --- | --- | --- |
| 1 | Binance Futures | ICX/USDT | $6.359.886,815 | 41.13% | $0,2493 | | |
| 2 | Latoken | ICX/USDT | $3.287.997,393 | 21.26% | $0,2487 | | |
| 3 | Upbit | ICX/KRW | $3.035.394,08 | 19.63% | $0,258519 | | |
| 4 | Binance | ICX/USDT | $1.378.946,904 | 8.92% | $0,2492 | | |
| 5 | Xt | ICX/USDT | $605.459,324 | 3.92% | $0,2492 | | |
| 6 | HuobiGlobal | ICX/USDT | $142.220,364 | 0.92% | $0,2483 | | |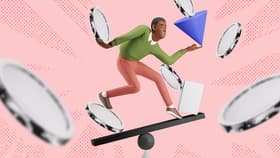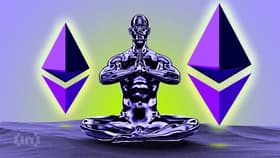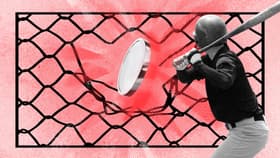 Հրաժարում պատասխանատվությունից
No part of the content we provide constitutes financial advice on coin prices, legal advice, or any other form of advice meant for you to rely on for any purpose. Any use or reliance on our content is solely at your own risk and discretion.