Հետազոտություն
Ֆոնդեր
Շուկաներ
Նորություններ
Team Updates
Rank #245

Stratis Գին
•
STRAX
Stratis Price Chart (STRAX)
Փոխանակել
Market Stats
Stratis Price Update
Stratis price is $1,04, վար -7.54% in the last 24 hours, and the live market cap is $162,104,256.341. It has circulating supply volume of 0 STRAX coins and a max. supply volume of 0 alongside $22,629,668.236 24h trading volume.
Crypto Converter

STRAX

USD
About Stratis
Stratis is an adaptable blockchain development platform that offers products and services to enterprises, including launching private sidechains, running full nodes, developing and deploying smart contracts, etc. The protocol operates its own blockchain, powered by a native token, STRAX.
Check the Stratis current price, Strax price chart, circulating supply, 24-hour trading volume, market cap, historical statistics, etc., along with data on several of the biggest and fastest-growing cryptocurrencies on CoinStats, one of the best crypto platforms around.
CoinStats is a cryptocurrency research and portfolio tracker app that provides valuable information on cryptocurrencies' latest news and investment advice to help investors make better decisions.
Read on to learn everything you need to know about the Stratis project and the STRAX token.
What Is Stratis
Stratis is a Blockchain-as-a-Service (BaaS) platform that facilitates the development of blockchain-based applications. It offers easy cloud-based deployment to enterprises enabling them to develop, test, and deploy applications in a simplified way through the Stratis lite clients, side chains, and APIs.
Stratis implements complex blockchain architecture within mainstream coding languages like C-Sharp and .NET framework. The ecosystem allows deploying customized blockchains without the need to run private infrastructures and offers a feature-rich toolset, making it easier for new developers to enter the blockchain space.
STRAX, the native Stratis cryptocurrency, fuels the ecosystem and is used as a value transfer vehicle and for smart contract execution. STRAX token holders can earn rewards through staking and Masternode deployment.
Stratis Founders
Stratis (STRAX) was developed by Stratis Group Ltd in 2016. The founder of the company is Chris Trew, a technologist, consultant, and architect. Trew has over 10 years of experience in Enterprise IT and has worked for some leading financial institutions and in the legal, aviation, and local government sectors. He is a developer specializing in C# and ASP.NET technologies. Trew became interested in crypto in 2013. He discovered a divide between enterprise environments and blockchain and decided to build a project to fill the gap.
Stratis was developed in Microsoft.net framework and C#, making it easy for companies to use blockchain solutions. It integrated Microsoft's cloud computing service Microsoft Azure and other enterprise solutions.
STRAX Tokenomics
Initially, Stratis launched the STRAT token in 2016, with a total supply of 98 million STRAT now in circulation. 84 million tokens, 85.7% of the supply, were sold during the crowd sale. Stratis had one of the most successful ICOs of all time, with 915 Bitcoins raised, worth around 600.000 USD at the time. Stratis price during the offering was $0.01. Microsoft was one of the largest supporters of the Stratis fundraising. The remaining supply was distributed as follows: 8 million (8.2%) was allocated to the Stratis team, 2 million (2%) to advisors and partners, 4 million (4.1%) - kept for bounties and campaigns. Stratis uses a Proof-of-Stake (POS) algorithm, and there is an expected rate of inflation of 0.5%-1% per year based on staked holdings, with no new coins being mined.
In its launch, STRAT was built upon a blockchain that was secured and maintained by a modified instance of Bitcoin. As innovations in the blockchain sector continued, Stratis proposed building a new blockchain with the STRAX coin, rearchitecting datastores, and carrying out a Token Swap that would allow the platform to grow and add new features. STRAX blockchain would replace the StratisFullNode codebase.
The majority of STRAT holders voted in favor of the proposition, and in October, the platform held a token swap at a 1:1 ratio. As part of the update, 25 million STRAX tokens were created additionally. The tokens were set to be issued over 5 years. 8,125,000 tokens from the amount were allocated to the foundation, 6,375,000 for network incentivization, 5.500.000 for enterprise incentivization, and 5,000,000 went to Stratis Decentralized Autonomous Organization (DAO).
Stratis STRAX price is volatile. STRAX all-time high (daily avg.) is $ 20.89 on 1/16/2018. Check the Stratis price today before deciding to buy Stratis.
How Does STRAX Work
The Stratis architecture is based upon Bitcoin. Stratis uses two consensus algorithms: Stratis (STRAX) Mainchain, which uses Proof-of-Stake (PoS), and smart contract sidechain, which uses Proof of Authority (PoA). The sidechain solution for security, scalability, and smart contracts execution ensures that operations don't affect the STRAX mainchain, allowing it to achieve high speed.
In contrast to other smart contracts platforms, Stratis doesn't have a smart contract virtual machine. Instead, it uses Microsoft .NET Framework's virtual machine component, CLR (Common Language Runtime), and allows the entire coding process to be done in C#.
The Stratis Security Token Offering (STO) Platform offers services of user compliance, fund management, and token issuance. Infrastructure-as-a-Service (IaaS) providers can raise funds for their businesses through the platform.
Interflux Protocol
Launched in December 2020, Interflux is the Stratis interoperability protocol that allows communication between public and private blockchain solutions. Interflux makes possible the communication between the Stratis blockchain and the Ethereum ecosystem. It enables the exchange of STRAX tokens to wSTRAX, equivalent tokens on the Ethereum blockchain. wSTRAX can be used on various DeFi platforms, providing token holders with access to deep liquidity, decentralized lending, etc.
In January 2022, Stratis announced that the network would soon add Ethereum's NFT token standard ERC-721. This will let users transfer NFTs running on Ethereum to Stratis and list them on the Stratis NFT marketplace, Stratisphere.
InterFlux Decentralized Governance Board (IDGB) and Masternodes
Using InterFlux, projects, individuals, and organizations can deploy blockchain solutions and decentralized apps to the sidechain with reduced fees and congestion.
The InterFlux Decentralized Governance Board (IDGB) is maintained and secured by a group of trustless operators. Block producers and validators in Stratis are known as Masternodes. They secure the network by providing collateral to run a node. According to a decision by the Stratis Token holder community, the collateral requirement is 100.000 STRAX tokens.
Stratis Decentralized Accelerator allows projects that utilize Stratis Blockchain Technologies to obtain funding for their developments. The projects present proposals, after which Masternodes vote on the projects and whitelist new contracts deployed on the Smart Contract network.
Cirrus Sidechain and CRS Token
Cirrus Sidechain is a blockchain pegged to the Stratis mainchain and designed to extend functionality for businesses operating on the platform.
Launched in 2019, Cirrus presents the first smart contract platform developed in C#. Stratis launched Cirrus to execute smart contracts on it instead of the Mainchain to avoid congestion and increase scalability. The sidechain has its own cryptocurrency, the Cirrus Token (CRS), with a max supply of 100 million tokens. Users will need to pay transaction fees in Cirrus tokens while interacting with smart contracts on the Cirrus Sidechain for DeFi, NFT, or other purposes.
Utility Gaming SDK
Blockchain technology, along with Play to Earn platforms are revolutionary for the gaming industry. Stratis also provides gaming development solutions, the Stratis Unity Gaming SDK, allowing developers to design, build, and deploy games. Unity is a multi-platform game engine with a built-in integrated development environment (IDE) created by the video game software development company Unity Technologies. The SDK is used to create video games for the web, desktop, and mobile and is one of the most popular gaming engines. Stratis has further developed Unity 3D support to include a light wallet and SDK for Stratis Blockchain Technologies. This achievement enables both the STRAX Token to be supported within game development and the InterFlux Hub, enabling endless use-cases by utilizing Stratis Smart Contracts in C#.
How To Buy STRAX
You can buy or sell Stratis on various cryptocurrency exchanges, including Upbit, Binance, Gate.io, Bithumb, Crypto.com, Bittrex, CoinEx, LiteBit, WazirX, etc. It can be traded on spot markets against fiat currencies such as the U.S. dollar and the euro, cryptocurrencies such as Bitcoin and Ether, and stablecoins such as Tether (USDT) and Binance USD (BUSD). The platforms have different requirements and offer various trading opportunities. Read the step-by-step guide by Coinstats to learn more on how to purchase STRAX.
Investment Advice Disclaimer: The information contained on this website is provided to you solely for informational purposes and does not constitute a recommendation by CoinStats to buy, sell, or hold any securities, financial product, or instrument mentioned in the content, nor does it constitute investment advice, financial advice, trading advice, or any other type of advice meant for your specific reliance for any purpose.
Investors are responsible for their own investment. Cryptocurrencies are a high-risk investment sensitive to secondary activity, do your independent research and only invest what you can afford to lose. There are significant risks involved in trading CFDs, stocks, and cryptocurrencies. Between 74-89% of retail investor accounts lose money when trading CFDs. You should consider your circumstances and obtain your advice before making any investment. You should also verify the nature of any product or service (including its legal status and relevant regulatory requirements) and consult the relevant regulators' websites before making any decision.
Կարդացեք ավելին
Related Assets
Stratis Holders Also Hold
Explore altcoins commonly held by Stratis investors and discover new opportunities.
Trending Cryptocurrencies
Assets with the largest change in unique page views on CoinStats in the last 24 hours.
| # | Բորսա | Զույգ | Ծավալ (24ժ) | Ծավալ (%) | Գին | Վերջին թարմացում | |
| --- | --- | --- | --- | --- | --- | --- | --- |
| 1 | Binance Futures | STRAX/USDT | $34.028.145,179 | 150.66% | $1,04 | | |
| 2 | Upbit | STRAX/KRW | $18.014.165,608 | 79.76% | $1,09 | | |
| 3 | Binance | STRAX/USDT | $9.362.722,84 | 41.45% | $1,04 | | |
| 4 | KucoinFutures | STRAX/USDT | $590.489,117 | 2.61% | $1,04 | | |
| 5 | Bitget | STRAX/USDT | $482.214,064 | 2.13% | $1,04 | | |
| 6 | Binance | STRAX/BTC | $250.745,83 | 1.11% | $1,04 | | |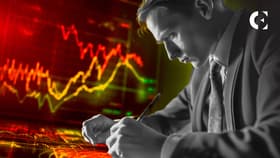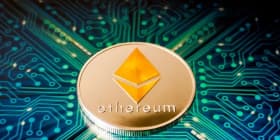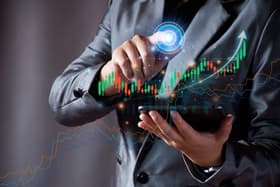 Also Check Stratis Price On
Հրաժարում պատասխանատվությունից
No part of the content we provide constitutes financial advice on coin prices, legal advice, or any other form of advice meant for you to rely on for any purpose. Any use or reliance on our content is solely at your own risk and discretion.