Հետազոտություն
Ֆոնդեր
Շուկաներ
Նորություններ
Team Updates
Rank #497

Strike Գին
•
STRK
Strike Price Chart (STRK)
Փոխանակել
Market Stats
All Time High
Apr 12, 2021
Strike Price Update
Strike price is $14,51, վար -0.91% in the last 24 hours, and the live market cap is $57,944,198. It has circulating supply volume of 6,540,888 STRK coins and a max. supply volume of 6,540,888 alongside $4,225,997 24h trading volume.
Crypto Converter

STRK

USD
About Strike
Strike is a decentralized finance (DeFi) lending protocol that enables users to earn variable dynamic rates by depositing digital assets onto the platform and using them as collateral to borrow other supported assets.
STRK is the platform's native governance token.
Check the Strike (STRK) current price, Strike coin price chart, Strike price statistics, current market cap, total supply, circulating supply, 24h trading volume, etc., and get updates on STRK USD price in real-time on CoinStats, one of the best crypto platforms around.
CoinStats is a cryptocurrency research and portfolio tracker app that enables you to monitor the profit, loss, and liquidity of cryptocurrencies across several exchanges. CoinStats supports over 250 cryptocurrency exchanges and over 7,000 cryptocurrencies. It offers charting tools, analytical data, advanced search features, up-to-date news, and fundamental crypto market analysis to help investors make better decisions.
Scroll down for our detailed overview of the Strike platform and the STRK token!
What Is Strike (STRK)?
Strike is a DeFi lending protocol that allows users and developers to earn interest on their cryptocurrencies by depositing them into any of the several markets supported by the platform. Moreover, they can use the deposited asset as collateral to borrow other supported assets.
While depositing assets into a Strike market, users receive sTokens in return. These sTokens represent the individual's stake in the pool and can be used to redeem the underlying assets initially deposited into the pool at any time. For example, users depositing ETH into a pool will receive sETH in return. The exchange rate of these sTokens to the underlying asset increases with time, allowing you to redeem more of the underlying asset than you initially deposited — this is how the interest is distributed.
On the other hand, borrowers can get a secured loan from any Strike pool by depositing collateral. The maximum loan-to-value (LTV) ratio depends on the collateral asset, ranging between 50 to 80%, and borrowers can face automatic liquidation if their collateral falls below a specific maintenance threshold.
The Strike Protocol
Strike Finance is a new, fully decentralized money market that operates on the Ethereum Blockchain. It enables users to supply digital assets to the protocol and borrow from it in a non-custodial environment directly within the Ethereum blockchain. This means that users have control of their digital assets at all times and are bound by the protocol's parameters directly on-chain. The main functionality of Strike is to enable users to supply collateral to either earn as a supplier or use as collateral to borrow other digital assets from the protocol.
The Strike protocol is a fork of the Compound protocol and was explicitly designed to improve the number of supported collaterals and lower the threshold for the entry of new collaterals.
The protocol is autonomous and algorithmic, with its parameters controlled by governance proposals and yield curves. Strike users can access the platform via smart contracts, the Strike API, or a front-end application.
STRK Token
STRK is the protocol's native token. It's an ERC-20 token deployed on the Ethereum blockchain and used for governance and rewards in the ecosystem. STRK token holders can propose changes to the protocol and vote on implementing changes, including adjusting collateralization factors, changing how STRK tokens are distributed, etc. STRK also enables users to participate in liquidity mining incentives on the platform.
STRK tokens can be bought from cryptocurrency exchanges or earned by depositing assets or taking out a loan on the Strike protocol.
sTokens are the primary means of interacting with the Strike Protocol. sTokens are pegged to the underlying supported digital asset, i.e., sUSDC is pegged to USDC, etc. Users mint, redeem, borrow, or transfer sTokens using the sToken contract. By minting sTokens, users can earn interest through the sToken's exchange rate, which increases in value relative to the underlying asset, and use sTokens as collateral.
There are currently two types of sTokens: SErc20 and SEther.
The STRK total supply is capped at 6,540,888 STRK, and approximately a third is in circulation. Out of 6,540,888 STRK, 4 million tokens will be distributed to Strike users over 8 years. The STRK emission exact rate is subject to change, as voters can increase or decrease the emission rate by passing a proposal through community governance.
Strike Founders
Strike is a fully decentralized protocol operated and maintained by its developer community.
How Does Strike Work?
Strike is secured by smart contracts, which start minting sTokens once Ethereum and ERC20 assets are deposited. Smart contracts also enable Strike users to redeem their stake using their sTokens.
Strike protocol ensures each pool is overcollateralized at all times. If the collateral falls below the minimum maintenance level, it'll be sold to liquidators at a 10% discount, paying back some of the loans and returning the rest to an acceptable collateralization factor.
How to Buy Strike (STRK)?
Strike has been listed on several cryptocurrency exchanges. However, it cannot be directly purchased with fiat currency. You must first buy Bitcoin, ETH, USDT, and BNB from a large exchange and swap them for STRK on an exchange that supports the coin.
The top cryptocurrency exchanges for Strike stock are currently OKX, DigiFinex, KuCoin, Upbit, and LATOKEN.
Կարդացեք ավելին
Related Assets
Strike Holders Also Hold
Explore altcoins commonly held by Strike investors and discover new opportunities.
Trending Cryptocurrencies
Assets with the largest change in unique page views on CoinStats in the last 24 hours.
Similar Market Cap
Among all the assets available on CoinStats, these have the most similar market capitalization to Strike.
| # | Բորսա | Զույգ | Ծավալ (24ժ) | Ծավալ (%) | Գին | Վերջին թարմացում | |
| --- | --- | --- | --- | --- | --- | --- | --- |
| 1 | Upbit | STRK/KRW | $4.048.908,624 | 95.98% | $14,54 | | |
| 2 | Kucoin | STRK/BTC | $87.697,22 | 2.08% | $13,6 | | |
| 3 | Kucoin | STRK/ETH | $74.635,007 | 1.77% | $13,7 | | |
| 4 | Upbit | STRK/BTC | $7.046,614 | 0.17% | $13,87 | | |
| 5 | Bittrex | STRK/BTC | N/A | N/A | $0,137448 | | |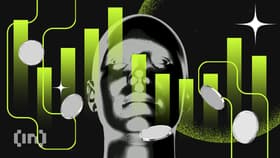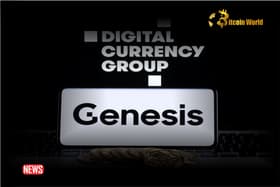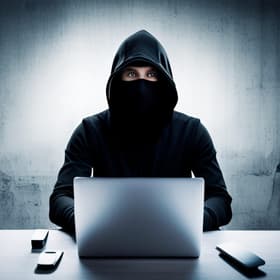 Also Check Strike Price On
Հրաժարում պատասխանատվությունից
No part of the content we provide constitutes financial advice on coin prices, legal advice, or any other form of advice meant for you to rely on for any purpose. Any use or reliance on our content is solely at your own risk and discretion.