Rank #11

Avalanche 価格
•
AVAX
スワップ
Save on CoinStats Fees
Enjoy 0% Fees with Premium
プレミアムへ
マーケット統計
All Time High
Nov 21, 2021
Avalanche 価格更新
Avalanche の 価格は $33.86、過去24時間で 上 24.62% で、ライブマーケットキャップは $12,310,695,250 です。それは 供給量の 433,810,547 AVAX コインと最大供給量の 433,810,547 とともに $1,916,218,755 の24時間取引ボリュームを持っています。
暗号通貨コンバーター

AVAX

USD
Avalancheについて
What Is Avalanche
Avalanche is an open-source platform for running decentralized finance applications and implementing enterprise and public blockchains in one highly scalable ecosystem.
Avalanche launched on September 21, 2020, embodying the vision for a scalable and productive smart contract platform outlined by the developers in 2018. However, this is where the development of the "Internet of finance" in the ecosystem is just beginning. The project has ambitious plans to simplify access to financial markets for a wide range of users and integrate various blockchains into a single connected ecosystem. Unlike legacy networks, which have only one blockchain and one set of validators, Avalanche is a heterogeneous network of many blockchains and sets of validators.
AVA virtual machines make it easy to install a blockchain-based decentralized application. Developers can write Virtual Machines in Go, rather than in poorly used, poorly understood languages ​​like Solidity.
The platform has built-in support for creating and trading smart digital assets with a customizable set of rules that define its behavior, allowing users to get the functionality they want.
Avalanche founders
Ava Labs has three co-founders, including Emin Gün Sirer, CEO of Avalanche. He has a long history of involvement with Bitcoin and decentralized networks.
Like Sirer, co-founders Kevin Sekniqi and Maofan "Ted" Yin are also affiliated with Cornell University. Sirer is an advisor to Yin, who is defending his doctoral thesis in computer science.
How Does AVAX work
Avalanche is a decentralized asset trading platform that enables anyone to launch and use it. Its unique network provides subsecond transaction confirmations.Developers aim to create a one-stop shop for all forms of asset trading. They can build digital representations of any asset and trade according to predefined parameters.
Anyone can use the components of the Avalanche platform to create a standardized blockchain that can be private or public and tailored for specific applications. Such blockchains are compatible with each other and function in a single ecosystem. Avalanche as a whole is an ecosystem of blockchains that can be configured to perform any function far beyond basic capabilities.
The AVAX token is a native payment method for users of Avalanche. It is used for processing transactions and collecting fees. AVAX is a symbol of many ideas and realities both converging in the project and indirectly related to it. X is a symbol and a reminder that the value of even a decentralized and global network is determined by the connections that it can form.
AVAX has a limited supply, which helps maintain its price. Its robust validation system and the burning of commissions make it an attractive alternative to other staking platforms.
Avalanche Network
Avalanche employs a PoS protocol to keep coins secure. Avalanche solves the vulnerability issue by changing control so that an attacker cannot covertly reach the required consensus.
System participants can change their essential economic parameters by changing external conditions. Key parameters such as the minimum amount of assets for staking and the order of reward can be dynamically changed while maintaining the maximum limit on the amount of the assets to be issued.
Avalanche's developers have created the "Snow" family of protocols that allow all chains in the ecosystem to conduct thousands of transactions per second. In addition, these protocols permit transactions to be completed in a few seconds, while some other systems can take an hour or more.
もっと読む
関連資産
Avalancheの保有者も保有
Avalanche投資家が一般的に保有しているアルトコインを探し、新たな機会を発見しましょう。
トレンドの暗号通貨
過去24時間でCoinStatsのユニークなページビューが最も大きく変化した資産。
| # | 取引所 | ペア | 取引高(24時間) | 取引高(%) | 価格 | 最終更新 | |
| --- | --- | --- | --- | --- | --- | --- | --- |
| 1 | Binance Futures | AVAX/USDT | $1,673,600,413.35 | 44.36% | $33.91 | | |
| 2 | Binance | AVAX/USDT | $361,931,069.757 | 9.59% | $33.87 | | |
| 3 | Binance Futures | AVAX/USD | $193,500,812.16 | 5.13% | $33.92 | | |
| 4 | Upbit | AVAX/KRW | $153,942,764.504 | 4.08% | $35.09 | | |
| 5 | Mexc | AVAX/USDT | $149,502,377.979 | 3.96% | $33.88 | | |
| 6 | Coinbase | AVAX/USD | $141,148,954.746 | 3.74% | $33.76 | | |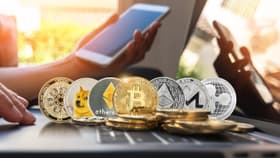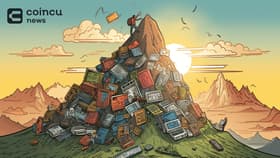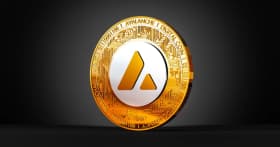 免責事項
我々が提供するコンテンツの一部が、コイン価格の金融アドバイス、法的アドバイス、またはあなたが何らかの目的で依存するための他の形式のアドバイスを構成するものではありません。我々のコンテンツの使用または依存は、完全にあなた自身のリスクと裁量に委ねられます。