Rank #73

NEO 価格
•
NEO
スワップ
Save on CoinStats Fees
Enjoy 0% Fees with Premium
プレミアムへ
マーケット統計
All Time High
Jan 15, 2018
NEO 価格更新
NEO の 価格は $12.07、過去24時間で 上 1.24% で、ライブマーケットキャップは $851,059,250.919 です。それは 供給量の 100,000,000 NEO コインと最大供給量の 100,000,000 とともに $54,093,753.234 の24時間取引ボリュームを持っています。
暗号通貨コンバーター

NEO

USD
NEOについて
What Is NEO
NEO can be defined as a software network that serves as a platform where anyone can transact as well as create decentralized services, allowing users to develop decentralized applications (dApps).
It also includes a decentralized file storage system as well as an identity system while also having an oracle system for feeding external information onto. It uses a governance system known as Delegated Byzantine Fault Tolerant (dBFT) as its consensus mechanism, and it is used across all of the computers that run the software. It has two native cryptocurrencies NEO that are sed on voting for the changes to the protocols, as well as GAS that is used for the payment of computation.
NEO Founders
NEO originally launched as Antshares and was created by Da Hongfei as well as Erick Zhang in 2014. It was later on, in 2017, rebranded to what we know today as NEO.
The original team distributed its cryptocurrency known as ANS in a 2014 token sale where they raised 6,100 BTC. ANS tokens were converted into NEO tokens in 2016, where a second token sale was made. Over $8 million were raised. Keep in mind that at this point in time, half of the NEO supply was released to the token sale participants while the other half was retained for NEO developers.
How Does NEO Work
NEO is a platform where developers are allowed to use the software to run smart contracts, where they are dubbed NeoContracts and can even design dApps that are meant to replicate products as well as services found in our everyday lives.
However, NeoContracts differ from other protocols due to the fact that developers have the freedom of developing and building dApps using programming languages that are quite popular instead of new, custom ones. These languages include C# as well as Java. This means that it can work across many programming languages and will, in turn, attract a lot more developers that want to develop dApps without having to adapt to a new language in order to do so.
Furthermore, the network uses a consensus mechanism known as Delegated Byzantine Fault Tolerant (dBFT).
This works in a quite similar way to delegated proof-of-stake (DPoS) where it leverages a real-time voting system with the intention of determining which computers that run the software can create the next block on the blockchain. Every single NEO token can be locked or staked, and this, in turn, will represent a vote. This means that the more staked NEO you have, the more voting power you will get as a result. All of the owners that stake NEO and vote for the nodes that are responsible for the creation of blocks allow the consensus nodes to receive the network's transaction fees which are paid in the GAS cryptocurrency.
The NEO token is used to power the NEO blockchain as a result and can be used for holding, sending, spending or even staking. Staking NEO grants users a portion of the block rewards, and GAS is generated with each new block that is created until a point in time where the network releases 100 million tokens.
The smallest unit is 1 NEO and cannot be subdivided. The minimum GAS unit is 0.00000001 by comparison.
The main point of appeal to developers when it comes to NEO is due to the fact that it has continuous development, which in turn helps ensure its future-proofing when it comes to dealing with an increase in demand. The project has developed Neo 3.0 which enhances the security of the network and allows a greater number of transactions to be processed per second. The price ticker is NEO and digital assets such as these hold value. It uses delegated byzantine fault tolerance as its blockchain technology specialty and can digitize assets. The NEO price on the NEO network is based on the smart contracts it has and their usage. Digital assets then define NEO price due to the increase in demand and the circulating supply.
Combining all of this with the fact that it supports many commonly known programming languages when it comes to dApp development and the network is shaping up to be a worthy contender to some other cryptocurrency projects that tackle similar issues within the cryptocurrency space. Its price is a reflection of its demand as well as supply of tokens, and the GAS fees are a symbol of how much usage is actually demanded from the network as a whole.
Where Can You Buy NEO
NEO has an available supply of 70,530,000 and a total supply of 100,000,000 coins.
もっと読む
関連資産
NEOの保有者も保有
NEO投資家が一般的に保有しているアルトコインを探し、新たな機会を発見しましょう。
トレンドの暗号通貨
過去24時間でCoinStatsのユニークなページビューが最も大きく変化した資産。
類似の市場資本化
CoinStatsで利用可能なすべての資産の中で、これらはNEOと最も類似した市場資本化を持っています。
| # | 取引所 | ペア | 取引高(24時間) | 取引高(%) | 価格 | 最終更新 | |
| --- | --- | --- | --- | --- | --- | --- | --- |
| 1 | Binance Futures | NEO/USDT | $46,062,886.617 | 85.15% | $12.14 | | |
| 2 | Bibox | NEO/USDT | $17,786,909.25 | 32.88% | $11.85 | | |
| 3 | Upbit | NEO/KRW | $11,911,139.479 | 22.02% | $12.64 | | |
| 4 | Binance | NEO/USDT | $10,814,703.512 | 19.99% | $12.12 | | |
| 5 | HuobiGlobal | NEO/USDT | $6,279,407.432 | 11.61% | $11.77 | | |
| 6 | BitForex | NEO/USDT | $5,926,974.005 | 10.96% | $12.11 | | |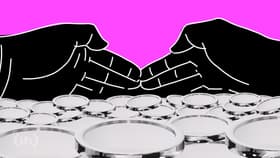 免責事項
我々が提供するコンテンツの一部が、コイン価格の金融アドバイス、法的アドバイス、またはあなたが何らかの目的で依存するための他の形式のアドバイスを構成するものではありません。我々のコンテンツの使用または依存は、完全にあなた自身のリスクと裁量に委ねられます。