Rank #357

Syscoin 価格
•
SYS
スワップ
Save on CoinStats Fees
Enjoy 0% Fees with Premium
プレミアムへ
マーケット統計
Syscoin 価格更新
Syscoin の 価格は $0.136151、過去24時間で 下 -8.25% で、ライブマーケットキャップは $98,362,488 です。それは 供給量の 738,478,764 SYS コインと最大供給量の 738,478,764 とともに $2,920,918 の24時間取引ボリュームを持っています。
暗号通貨コンバーター

SYS

USD
Syscoinについて
Syscoin is a powerful and secure programmable blockchain development platform with powerful features. It facilitates fast, secure, and near-zero fee transactions and provides a decentralized marketplace to its users. Syscoin (SYS) is the protocol's native coin used for purchasing goods and assets on Syscoin's Blockmarket platform.
SYS Price: Live data
Syscoin's market cap is USD 46.78 million, and it has moved up to position # 160. The bank has received a supply of 602,874,000 SYS coin units (the present circulating supply), and 88,000,000 system tokens, which is the current max supply, will be distributed to customers. The current most active exchange for trading SYS is Gate.io.
If you're wondering whether it's worthwhile investing in Syscoin, then SYS turned out to be a beneficial investment - over the course of a year, its long-term earning potential improved by 48.66 percent.
Check the SYS current price, market cap, circulating supply, trading volume, historical statistics, etc., along with in-depth information on several of the biggest and fastest-growing cryptocurrencies on CoinStats, one of the best crypto platforms around.
CoinStats is a cryptocurrency research and portfolio tracker app that provides valuable information on cryptocurrency news and investment advice to help investors make better decisions.
Read on to learn everything you need to know about the Suscoin project and the SYS token.
About Syscoin
Syscoin is a decentralized open-source project that brings Bitcoin's best security and Ethereum's programmability together into a single coordinated platform. Syscoin lets you create low-cost systems and run virtual stores on its Blockmarket for trading in goods, assets, digital certificates, etc. Syscoin is a distributed ledger, database, and blockchain and can be used as a cryptocurrency or a tradeable token. It's also a cryptocurrency that enables instant payments to anyone in the world without any central authority, regardless of location.
Syscoin aims to push blockchain technology forward by combining Bitcoin's well-established security and Ethereum's Turing-complete programmability, which has been elevated to true L2 scalability through ZK-Rollups. Syscoin offers fast, low-cost tokens, assets, and (fractional) NFT's secured by Bitcoin's own hash power, decentralized consensus model, and censorship resistance. Syscoin is backed by 2700 independent full nodes that participate in Syscoin's decentralized network, all of which archive and validate data.
Syscoin features include:
Fully decentralized marketplace
Encrypted messaging
Digital certificate signing and authentication
Send and receive money easily
Arbitrated escrow capabilities.
History
Syscoin was first launched in the summer of 2014 as a fork of the Litecoin network that integrated distributed marketplace features. The project started as a blockchain protocol that expanded on the concepts of Bitcoin to include additional services, such as smart contracts, to enable the establishment of a decentralized marketplace.
Soon after completing its token sale and mainnet activation, the money was allegedly stolen by the operators of Moolah, the exchange chosen for holding the sale profits. In two years, the team created Syscoin 2.0. Later, in the early spring of 2015, the developers decided to establish a corporation named SYSCOIN with the assistance of SuperNet, an electronic money network. In March 2016, the cryptocurrency was linked to the Microsoft service (to its cloud), allowing it to perform a number of functions (creation, storage, and launch of various data center applications).
In August 2017, the Syscoin team established Blockchain Foundry as a distinct organization to assist in the realization of its goal of developing a marketplace platform. Blockchain Foundry's first product, Blockmarket, a blockchain-based e-commerce system, was introduced in September 2017.
Syscoin announced another network upgrade (3.0) on April 30, 2018, which included the option to generate distinct fungible and non-fungible tokens on top of the blockchain.
Syscoin 4 presented a revolutionary version of a UTXO Asset platform with immediate, pseudointeractive, zero-confirmation, double-spend protected cryptocurrency transactions (Z-DAG) and a fully Ethereum-compatible EVM. These are two chains that use the same native SYS coin and share the same security via Nakamoto Consensus PoW through the protocol adaptation and merged-mining with Bitcoin.
Making money with Syscoin is easier now because the site is extremely popular and in high demand.
Latest news
Syscoin has just launched Pegasys, the world's first DEX (Decentralized Exchange) and AMM (Automated Market Maker) to run natively on the Syscoin Network Enhanced Virtual Machine (NEVM). Pegasys is the world's first decentralized exchange entirely based on the Syscoin cryptocurrency. In addition to serving as an incentivization device and a means of governance, PSYS is also available.
Pegasys charges significantly lower costs than its Ethereum-based competitors while maintaining a high level of security. Having inherited the compatibility of the Syscoin NEVM, Pegasys makes for an excellent DEX for trading ERC-20 tokens, in addition to SYS and Syscoin-based tokens.
Pegasys builds on the advancements of Uniswap, combined with the advantages of Syscoin, such as extremely low fees and increased security compared to Ethereum-based systems. Phase 2 of the Syscoin NEVM will massively increase speeds, and Phase 3 will make them untouchable.
もっと読む
関連資産
Syscoinの保有者も保有
Syscoin投資家が一般的に保有しているアルトコインを探し、新たな機会を発見しましょう。
トレンドの暗号通貨
過去24時間でCoinStatsのユニークなページビューが最も大きく変化した資産。
類似の市場資本化
CoinStatsで利用可能なすべての資産の中で、これらはSyscoinと最も類似した市場資本化を持っています。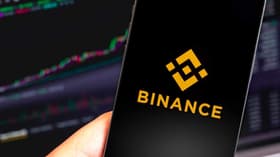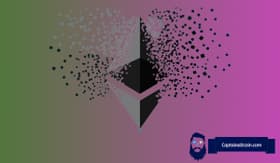 免責事項
我々が提供するコンテンツの一部が、コイン価格の金融アドバイス、法的アドバイス、またはあなたが何らかの目的で依存するための他の形式のアドバイスを構成するものではありません。我々のコンテンツの使用または依存は、完全にあなた自身のリスクと裁量に委ねられます。