Rank #231

Status 价格
•
SNT
掉期交易
Save on CoinStats Fees
Enjoy 0% Fees with Premium
转至 Premium
市场统计
Status 价格更新
Status 价格是 $0.042993,在过去24小时内 向上 0.33% ,实时市值是 $170,398,842。它有 供应量 6,804,870,174 SNT 个币和最大供应量 6,804,870,174,以及 $2,696,633 24小时交易量。
加密货币转换器

SNT

USD
关于 Status
The Status Network Token (SNT) is an ERC-20 token used for various activities on the Status platforms. The Status network is free to use but to access most primary features; you need to pay with SNT tokens. Here are some of them:
Opt-in to use Status curation mechanisms (e.g., content or DApps).
Become a seller in the Status Teller Network.
List DApps and gain exposure in the DApp Directory.
Select and receive push notifications.
Vote and propose on the Status governance issues.
Register and reserve usernames.
Receive badges that indicate the account's level of trustworthiness.
Status ICO took place on June 20, 2017, and was sold out in a day. The project raised $99 million, and the investors received 10,000 for 1 ETH. At the time, the SNT price was $0.0365.
Status Coin Founders
Status was launched by Swiss co-founders Carl Bennetts and Jarrad Hope in June 2017. Status is based in Crypto Valley, Zug, Switzerland, with more than 70 full-time team members and experienced advisors. The company's current COO is Nabil Naghdy, a former product manager at Google.
The Status founders aimed to promote public adoption of the Ethereum blockchain and its DApps by creating a gateway for mobile users to engage with the Ethereum blockchain seamlessly.
The duo has worked together on various blockchain projects.
Status has raised a total of $99.1M in funding over 5 rounds. The latest funding was raised on Jan 1, 2018, from a Seed round.
Status was funded by 7 investors, among them Firestartr and Fundamental Labs.
Status made 6 investments, with the most recent investment on Oct 10, 2018, when NewVector Group raised $5M.
How Does Status Work
Status serves as a gateway to interact with DApps built on Ethereum. Status App functions as a P2P messaging platform, web 3.0 browser, and a crypto wallet. It can be used for free trade, P2P payments, and encrypted P2P communication.
Status uses the Whisper V5 protocol to delegate nodes and support decentralized chat.
Whisper is an open-source Peer-to-Peer protocol and end-to-end encryption service requiring a special Ethereum node to store and transfer messages.
The Status Framework
The Status community also builds infrastructure tools to enable everyone to join the community. The main platform components include:
Incubate: It supports early-stage open-source startups, including funding, technical support, mentorship, legal and regulatory compliance, product design, marketing and communication, and other resources.
Embark: A simple, easy-to-use development framework that lets you build and deploy DApps.
Studio: An integrated environment for developers and those who wish to learn more about DApp development.
Nimbus: A research project and light client implementation for Ethereum 2.0, designed for embedded systems and resource-limited hardware.
Keycard: Status hardware wallet used for smooth, safe, and contactless transactions. It works with SNT, ETH, and many ERC-20 tokens. Its code is open-source, so everyone can use and edit it for personal needs.
These components function together to keep Status running, accessible, and secure for all its users.
Where to Buy Status SNT
The Status Network Token is a utility token used for several purposes within the Status ecosystem. SNT can be bought in many cryptocurrency exchanges.
The top crypto exchanges for buying, selling, and trading Status (SNT) include Bittrex, OKEx, ZG.com, BiONE, Upbit, and Bithumb.
Get started by checking the current price of the Status (SNT) token today!
Check out our How to Buy Status guide to learn more!
阅读更多
相关资产
Status 持有者也持有
探索 Status 投资者常持有的备选币,并发现新的机会。
热门加密货币
在过去的24小时内,CoinStats 上独特页面浏览量变化最大的资产。
相似的市值
在 CoinStats 上可用的所有资产中,这些资产的市值与 Status 最为相似。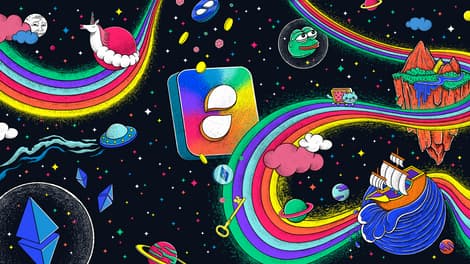 免责声明
我们提供的内容的任何部分都不构成关于币价的财务建议、法律建议,或者任何其他形式的建议,供您依赖以用于任何目的。您对我们的内容的任何使用或依赖完全是您自己的风险和判断。