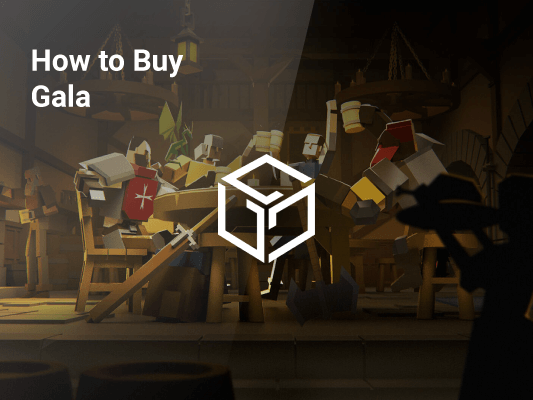 How to Buy GALA | Where, How, and Why
<! -- End of the Reviewed by section -->
Blockchain gaming is already one of the most trending industries in the crypto industry, but the play-to-earn gaming sector is still in its early stages of development.
Gala is a game and NFT platform that aims to build an ecosystem dedicated to blockchain games. Its goal is to make blockchain games that users really want to play and truly own what they have won in the game.
GALA is the functional token of the platform and can be used to reward network node operators, participate in network governance, and purchase in-game items and NFTs in the Gala store.
Gala Games has existed for over two years, and the price of the utility token GALA has benefited largely from the blockchain gaming boom. GALA's price skyrocketed by 900% in late 2021, and it entered the top 50 cryptos by market cap after gaining 400% in November.
Read on for our deep dive into the Gala Games, the GALA tokens, and learn how to buy GALA.
What Is Gala Games (GALA)
Gala Games aspires to revolutionize the gaming business by putting players in command of their games. The main goal of Gala Games is to make blockchain games that people want to play. Moreover, it aims to bring innovation into gaming by using blockchain technology to provide players ownership of the game and in-game assets.
Non-fungible tokens (NFTs) allow players to influence game management in the Gala Games environment. The Founder's Nodes ballot strategy permits gamers to determine which games Gala should create and support.
Gala Games uses GALA as its utility token. GALA is built on the Ethernet Square blockchain and is in line with ERC-20 standards. GALA is a non-refundable utility token used as a medium of exchange between participants in the Gala Games ecosystem. Gala Games has published one playable game, Town Star, and an NFT assortment series, VOX. It intends to produce other games in the future, including a fantasy RPG, a science fiction strategy game, and a pinnacle guard game.
Gala Games has grown to 1.3 million monthly active users since its inception in 2019, and 26,000 NFTs have been sold, with the most expensive piece estimated at $3 million.
What Makes Gala Game So Unique
Gala Games is not a solitary game but an assortment of blockchain play-to-earn games that reward players for putting time and effort into the game. Town Star is Gala's flagship game with over 600 million players. It's a play-to-earn game where users develop a town to farm competitively. In November, Gala announced that players could buy licenses to run Town Star nodes to earn extra rewards.
Gala Games' VOX is a collection of collectible NFT avatars where each VOX is distinct, and some VOXs are rarer than others. Holders can secure GALA and earn VOX coins in the future by playing with their VOX avatars. VOX owners also get their FBX files, which will allow them to animate or even 3D print their avatars in the future.
Community feedback matters to Gala Games, which always engages with its Discord community, allowing users to influence the game's direction and design.
Users can run Gala nodes, supporting the Gala network. In return, they receive GALA, limited edition NFTs, and other opportunities. The Gala Node ecosystem comprises three types of nodes: Proof-of-Work (PoW), Proof-of-Stake (PoS), and Proof-of-Storage (PoS). PoW is known as Founder Nodes, and they are tier-1 nodes with 50,000 fully claimed NFTs. The network's initial sponsors gain NFTs from every resulting game and GALA assigned to their node license. PoS nodes are paid nodes that run specific games via the smart contract "rental" framework. Proof-of-Storage nodes are free nodes that fully facilitate games on the node ecosystem, wiping out the need for centralized storage solutions like Amazon S3.
History of GALA
In September 2020, Gala Games introduced the GALA token without an ICO (Initial Coin Offering), and you couldn't gain the token from Gala Games directly. Instead, the token could only be obtained by hosting a Founder's node, referring users to purchase a Founder's node and play games on the Gala Games or any other platform.
The coin has a circulating supply of 7,542,496,572 tokens and a maximum supply of 50 billion tokens. Every day at around 0200 UTC, 17,123,286 additional GALA tokens are added to the circulating supply.
How Secure Is the Gala Games Network
The GALA token is built on the Ethereum and Binance Smart Chain (BSC) blockchains. The network is protected by its own set of nodes known as the Founder's nodes. Gala Games allows up to 50,000 Founder nodes to confirm in-game transactions and safeguard the network.
Nodes can also vote on games offered on the Gala Games platform. You can run a node on your PC by registering an account and installing it. Node operators get compensated with GALA based on points, i.e., running a node for at least six hours in a cycle fetches one point, while referrals running nodes for at least six hours fetch 0.1 points.
Where You Can Buy Gala Games (GALA)
There are several decentralized and centralized exchanges a user can use to purchase GALA. You can find the list of exchanges here: https://support.gala.games/en_US/gala/where-can-i-get-gala.
GALA first became available on September 16, 2020. It has a total supply of 35,240,112,493 and a market capitalization of $2,315,887,457.
GALA is traded on several cryptocurrency exchanges, but it cannot be purchased directly with fiat money like other major cryptocurrencies. However, you can easily buy this currency by first buying bitcoin or another main crypto.
For example, to buy GALA on Binance, you need to purchase bitcoin, tether, or ethereum first. Binance offers various currency pairs with multiple valuations depending on the current market value. For Bitcoin, use BTC/GALA, ETH/GALA for ethereum, and GALA/USDT for tether. You can buy using the already existing market price.
Let's look into major exchanges where you can buy Gala Games (GALA) cryptocurrency using a credit card, debit card, or Bitcoin (BTC).
1. Gate.io

Founded in 2013, Gate.io provides a trustworthy trading platform with a simple-to-use interface for beginners and offers robust and advanced charts for traders of all skill levels, including tech traders. It's often among the first exchanges to add new tokens.
Gala Games (GALA) is an altcoin supported by the exchange. The enormous variety of trading pairs available on Gate.io, including USDT (Tether), and its exceptional liquidity, are the outstanding features of this exchange.
2. Binance

Binance is one of the largest exchanges in the world in terms of the daily trading volume of cryptocurrencies. The advantages of buying Gala Games (GALA) here include low exchange fees and high liquidity.
3. BitYard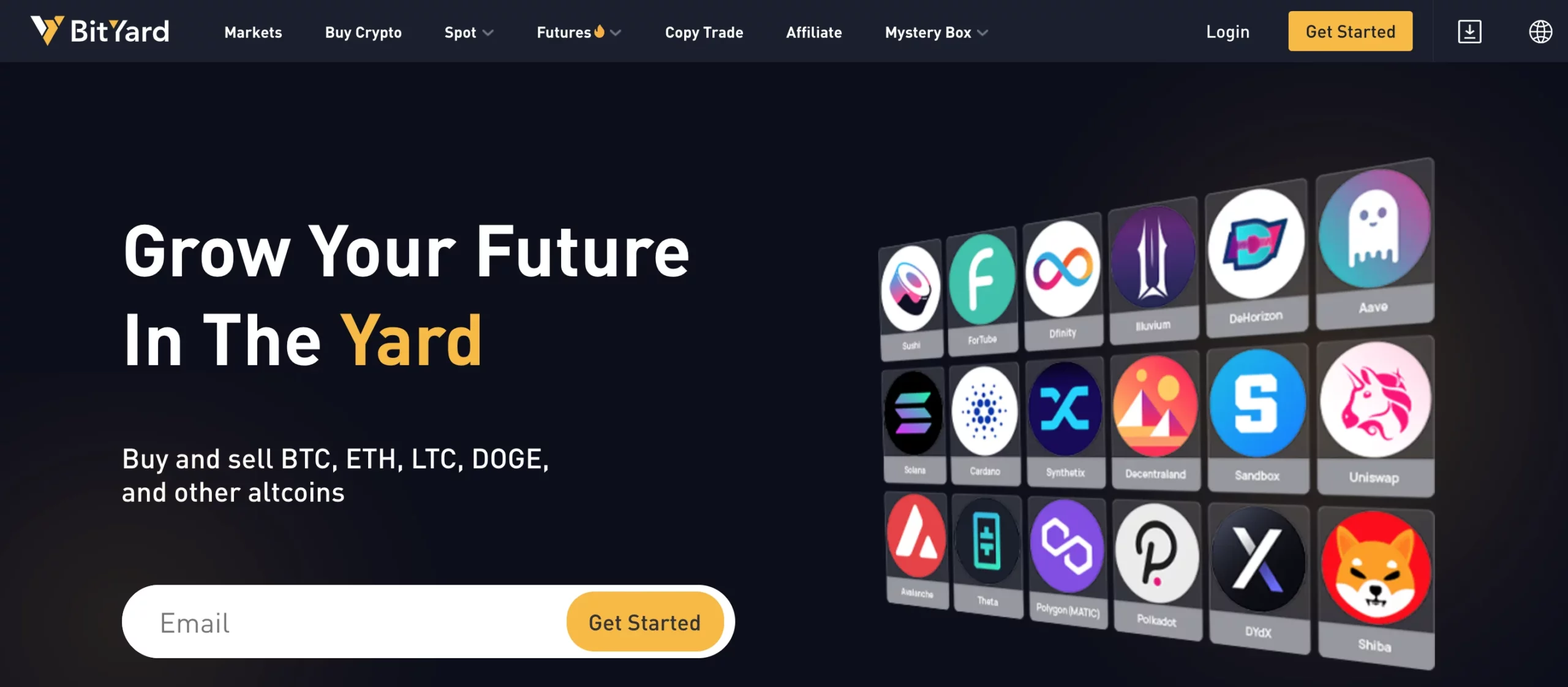 BitYard is a cryptocurrency exchange that supports over 100 cryptocurrencies, including Gala Games. Founded in 2019 and based in Singapore, the exchange serves traders in over 150 countries, including Australia, Canada, Singapore, and the United States.
The exchange is regulated and licensed in several jurisdictions, including Singapore's ACRA (Accounting and Corporate Regulatory Authority) and the MSB (Money Services Business) license issued by FinCEN in the United States.
BitYard's fees are very reasonable compared to those of other crypto exchanges.
How to Buy GALA Crypto
Are you ready to invest in GALA? Follow the steps described below to learn how to buy GALA directly with fiat on Coinbase and securely store your GALA tokens. The platform's user-friendly architecture makes Coinbase ideal for crypto trading beginners.
Step #1: Create an Online Account
If you don't already have an account on Coinbase, you need to set up one.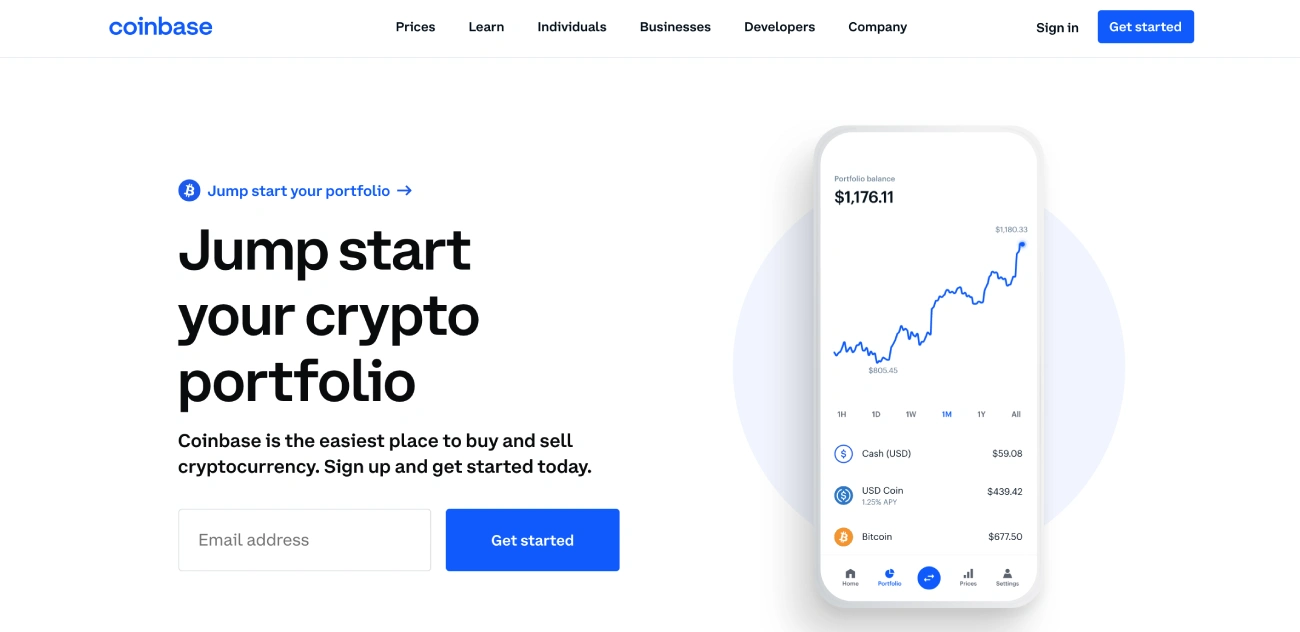 Your phone number will be used for 2-step verification. It's also highly recommended to set up 2-step verification using Google authenticator for added security. Now you can connect a payment method to your Coinbase account and deposit some fiat currency, like dollars or euros, to start trading. You can use your bank account, debit card, or initiate a wire.
Step #2: Purchase or Download a Wallet
You should store GALA in a wallet for long-term storage.
Some crypto exchanges offer their own crypto wallets, but there have been many hacking incidents in the past few years, and funds were lost, making a software or hardware wallet a better option for many. Coinbase provides outstanding security safeguards that help mitigate this risk, although some remain.
There are plenty of software wallets downloadable for free from the App Store or Google Play. Consider the CoinStats Wallet letting you buy, sell, swap, track, and earn on your crypto from a single place.
Although software wallets offer robust protection, they're still vulnerable because they store information online. So, if you prefer a safer alternative, you need to purchase a cold wallet, also known as a hardware wallet. Hardware wallets store your private keys offline, thereby excluding the chances of a hack.
Step #3: Make a Purchase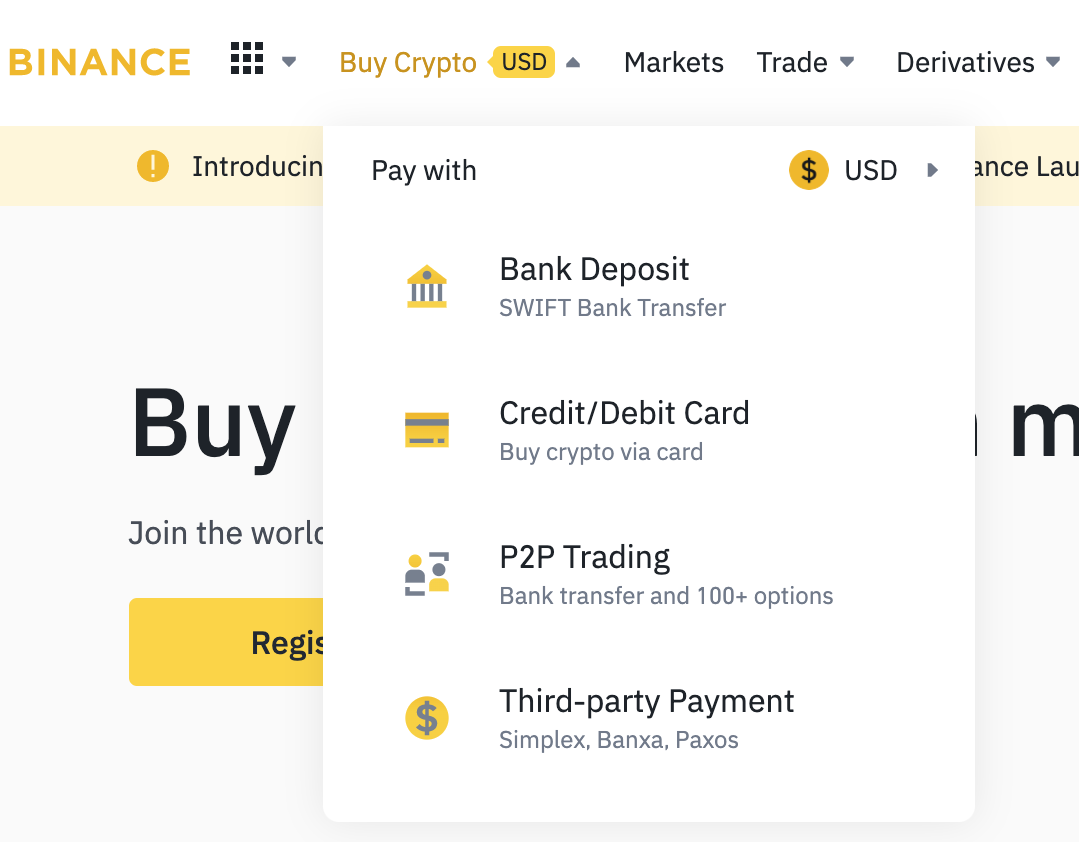 You can purchase GALA once you have established an account and a crypto wallet. After logging into your Coinbase account, click the blue Buy-Sell button in the upper right corner of the screen.
This will launch the Buy-Sell-Convert window, then, in the Buy section, scroll down to GALA or insert GALA into the search box. Click on GALA and enter the amount you wish to purchase in your local currency. The app will automatically convert that into a Gala amount.
If you wish to make this a recurring purchase, enter your recurring payment information. Alternatively, after entering the amount to be purchased, simply click on Preview Buy to view the displayed details of your purchase, including the transaction charge. If you like what you see, simply click Buy Now, and the GALA will be added to your account in a matter of seconds.
Crypto Wallets That Support GALA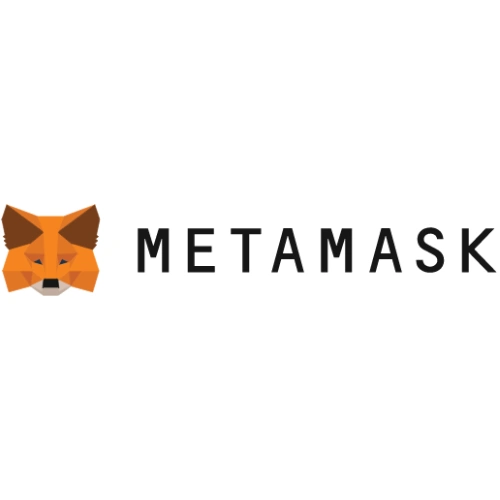 Open-source software with a large development community that contributes to its development
Hierarchical deterministic settings that assist users in backing up their accounts
Integrated ShapeShift and Coinbase exchanges to make it easy to exchange ETH and other ERC-20 tokens
Intuitive user interface
Reliable customer support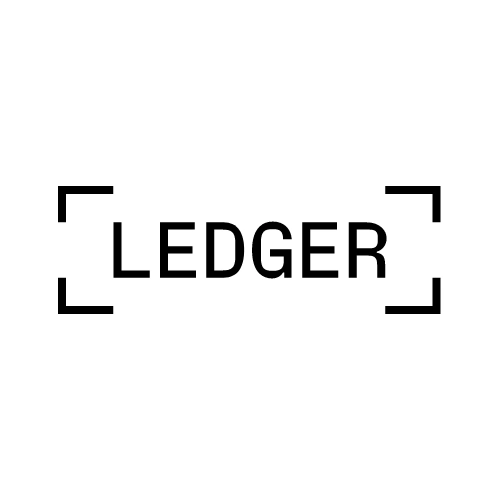 Most secure bitcoin wallet
Simple and easy-to-use interface
Easy to carry with you (like a USB stick)
Stores a variety of cryptocurrencies, including Gala
State-of-the-art security features
Minimalistic design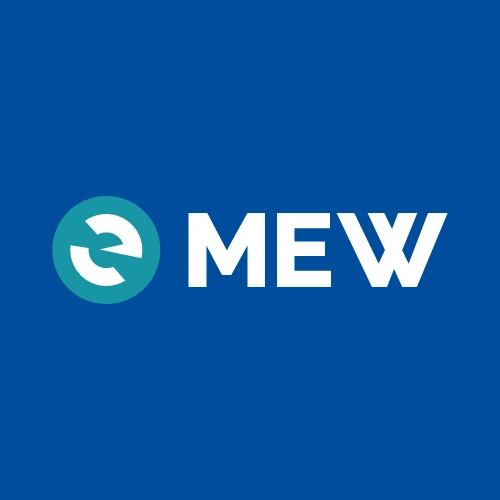 Free to use
Token swapping
Compatible with the bitcoin exchange Changelly
Supports any custom ERC 20 tokens
As safe as your security practices
Stores all Ethereum tokens, including Gala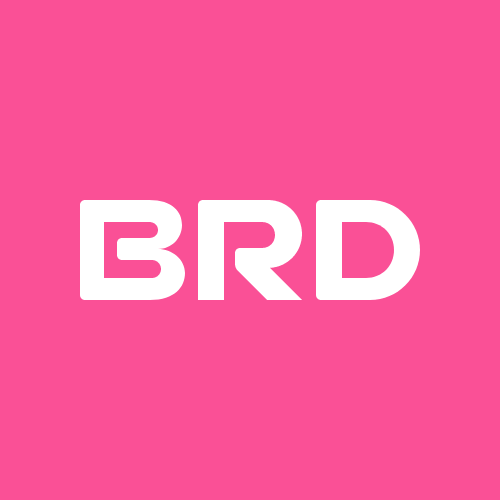 Free to use
Open-source, secure mobile app with biometric integration
Compatible with both iOS and Android
Simple to use
Bitcoin transactions with low latency and speed
Stores several cryptocurrencies, such as Bitcoin, Ethereum, and Gala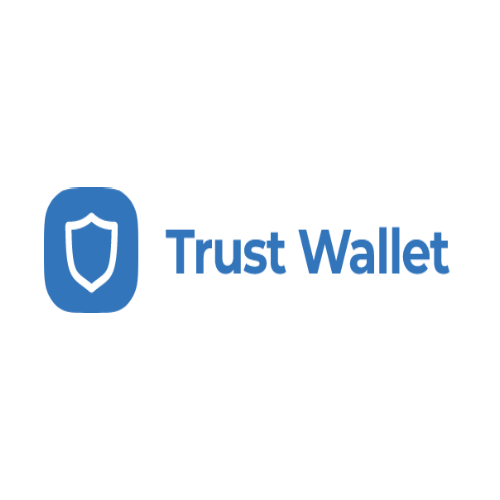 Easy to use
Free and anonymous
Allows staking many digital assets
Users have complete control over their private keys
Compatible with both iOS and Android
Stores several cryptocurrencies, such as Bitcoin, Ethereum, and Gala
Why You Should Buy GALA
Gala Games is riding the play-to-earn wave and has tapped into some significant trends. It aspires to build an enjoyable platform, gives players control, and reimagines blockchain gaming.
The amount of active Gala users is a clear sign that customers like the company's offerings. However, this market has a fierce rivalry, and established gaming studios could rapidly catch up and incorporate blockchain-based gaming into their products.
Gala will most likely grow in tandem with the gaming industry. Investors must carefully analyze current and expected competition from top studios when they enter the market.
Trade, Sell, or Convert Your GALA
If you decide to exit your investment, many options are available to you. You can exchange your GALA for fiat currency such as dollars or euros or a stablecoin, such as USDC or USDT.
You can also exchange your GALA for another cryptocurrency. You'll notice a conversion tab when you open the Buy-Sell window on Coinbase. Simply click on the Convert To box and select the cryptocurrency you want to convert your GALA into from the drop-down menu.
Is GALA a Good Investment
Although Gala Games GALA tokens only launched in 2020, they are part of a promising portion of the play-to-earn crypto ecosystem. GALA should be a fantastic long-term investment if used with a dollar-cost averaging method.
Conclusion
Gala is a gaming and NFT platform that intends to build a blockchain gaming ecosystem based on Ethereum and BSC. The platform contains an NFT gaming platform (Gala Games) and an NFT marketplace (Gala Store). Users can participate in network governance and consensus while also playing games and exchanging NFTs.
GALA can be obtained in various ways, and the method you choose should be based on your research findings. Before purchasing GALA, you should also evaluate your skills and ambitions, payment methods, wallet types, accounts, and so forth.
This content and any information contained therein is being provided to you for informational purposes solely, does not constitute a recommendation by CoinStats to buy, sell, or hold any security, financial product, or instrument referenced in the content and does not constitute investment advice, financial advice, trading advice, or any other sort of advice.