Overview
Holdings
Markets
News
Team Updates
Rank #259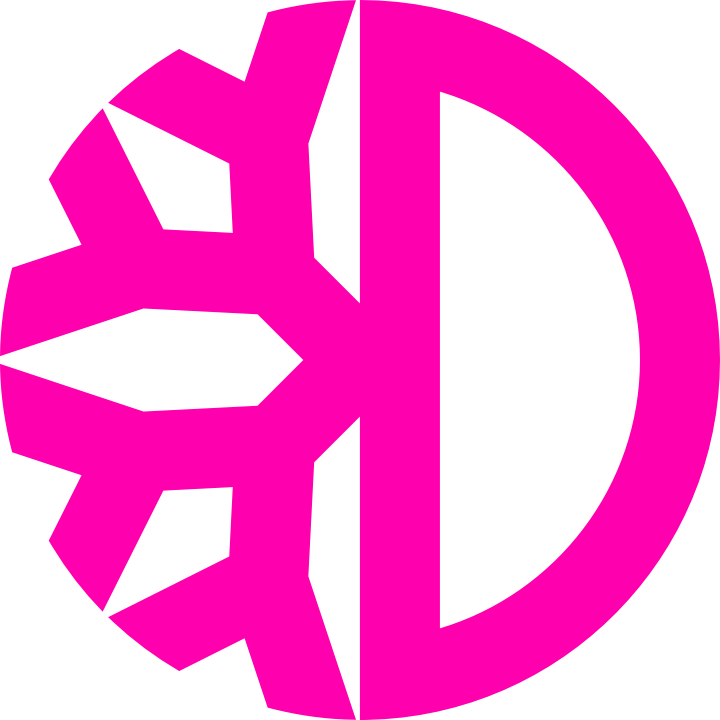 DeFiChain Price
•
DFI
DeFiChain Price Chart (DFI)
Swap
Save on CoinStats Fees
Enjoy 0% Fees with Premium
Go Premium
Market Stats
DeFiChain Price Update
DeFiChain price is $0.187503, down -3.45% in the last 24 hours, and the live market cap is $156,837,291. It has circulating supply volume of 1,200,000,000 DFI coins and a max. supply volume of 1,200,000,000 alongside $23,625,726 24h trading volume.
Crypto Converter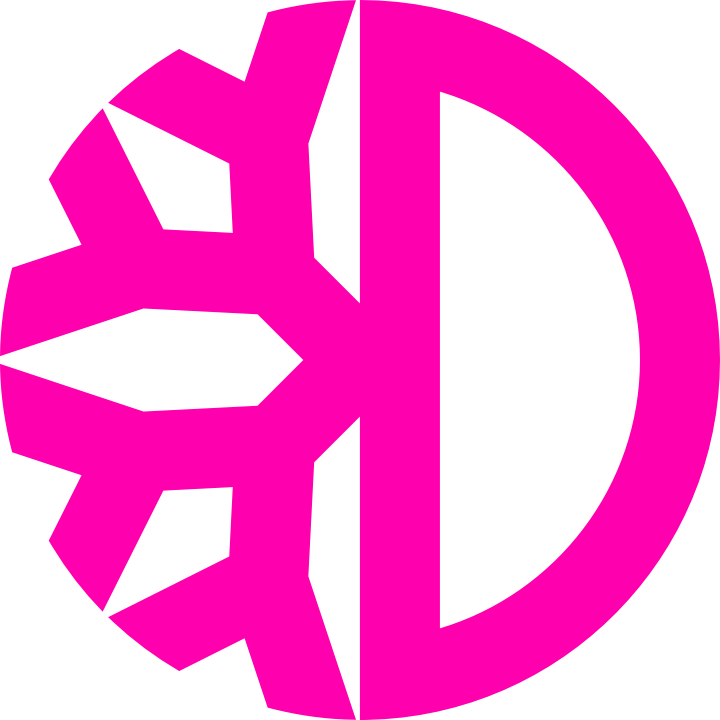 DFI

USD
About DeFiChain
DeFiChain is a blockchain platform aiming to bring the full potential of DeFi to the Bitcoin (BTC) ecosystem. The software platform supports decentralized finance (DeFi) applications and facilitates fast and transparent decentralized financial services, such as staking, savings, gaming, insurance, loans, etc. DeFiChain offers possible solutions to the problems of scalability, security, and decentralization that could stint the growth of DeFi on the Bitcoin blockchain.
DFI is the native token of DeFiChain and the integral unit of account in DeFiChain.
Check the DFI price statistics, 24-hour trading volume, market capitalization, market cap rank, maximum supply, circulating supply, total supply, DeFiChain price chart, etc., and get live updates on DFI USD price on CoinStats, one of the best crypto platforms around.
CoinStats is a cryptocurrency research and portfolio tracker app that provides investment advice and valuable information on cryptocurrencies, including their real-time prices, to help investors make better decisions.
Let's get started!
What Is DeFiChain (DFI)
DeFiChain blockchain is designed to support decentralized finance (DeFi) applications. It offers possible solutions to the problems of scalability, security, and decentralization that could stint the growth of DeFi on the Bitcoin blockchain.
DeFiChain is developed by the DeFiChain Foundation to facilitate fast, intelligent, and transparent DeFi services. DeFiChain is focused on the functionality of the blockchain and claims to provide unparalleled high transaction throughput, reduced risk of errors, and intelligent feature development for the fulfillment of financial services on the blockchain.
DefiChain uses a non-Turing — complete command, meaning its computation doesn't support functions other than those needed for DeFi. This is an advantage for both developers and users. The idea must have been born from a close observation of other "Built for all" blockchains; for example, the Ethereum blockchain was built as a Turing complete blockchain. Various challenges apply to DeFi apps built on the Ethereum blockchain due to the lack of DeFi-specific features. The most common challenges are coding errors and a DAO hack which compromises the security of the blockchain costing users money in the process. These issues are appropriately addressed in the DeFiChain blockchain.
DefiChain Features
The DeFiChain is a non-Turing complete blockchain that provides unparalleled high transaction throughput, reduced risk of errors, and intelligent feature development for DeFi services built on it. The non-Turing complete computing language also makes the blockchain more secure. The DeFiChain is designed to facilitate fast, intelligent, and transparent DeFi services accessible to everyone.
According to its Whitepaper, the DeFiChain provides the DeFi industry with the following functionalities:
Decentralized lending
Decentralized wrapping of tokens
Decentralized pricing oracles
Decentralized exchanges
Transferable debts and receivables
Decentralized non-collateralized debt
Asset tokenization
Dividend distribution.
The DFI Coin
The DeFiChain ecosystem's native protocol token is the DFI coin. DFI is mainly used for the following:
Paying Fees: The DFI token is used to pay for gas fees, DEX fees, ICX fees, smart contracts, and other DeFi activities on DeFIChain.
Liquidity Pools: DFI holders can use their tokens to join liquidity pools.
Staking Nodes: DeFiChain users must have at least 20,000 DFI tokens to fund a new staking node.
Loan Collaterals and Interest: Platform users can put up their DFI tokens as collateral to borrow other crypto tokens. They can also lend other crypto assets to receive an instant premium in DFI and interest in the form of DFI tokens when the loan is paid back.
DeFi Custom Token: Users must own 1,000 DFI tokens to create a personalized DCT (DeFi Custom Token.) When the custom token is destroyed, users are refunded for the DFI they had used to create it.
Submitting Proposals and Votes: Users can pay 10 DFI to submit a Community Fund Proposal or 50 DFI to submit a Vote of Confidence. The DFI paid for these submissions is non-refundable.
DeFiChain Founders
DeFiChain was founded by Dr. Julian Hosp and U-Zyn Chua.
Dr. Julian Hosp started his cryptocurrency journey in 2011 before meeting U -Zyn Chua. He is an authoritative voice in the global crypto space with many followers worldwide. Hosp is an active speaker for the Washington Speaker's Bureau, an advisor for the EU's blockchain groups, and manages multiple businesses in the industry. He is also a best-selling author, having written "Cryptocurrencies Simply Explained" and "Blockchain 2.0 — Far More Than Just Bitcoin." Hosp has founded and currently runs his second startup Cake DeFi with U — Zyn Chua.
U -Zyn Chua co-founded DeFiChain with Dr. Julian Hosp, launching the DeFiChain mainnet on May 11, 2020. U -Zyn Chua got into Bitcoin as early as 2010. He is the lead researcher at DeFiChain and the current CTO and co-founder of Cake DeFi.
The DeFiChain foundation is an entity that owns all the trademarks, domains, and financial records of the DeFiChain.
How Does DeFiChain Work
The DeFiChain platform is built as a software fork on the Bitcoin blockchain and is tied to it using a Merkle root. DeFiChain transactions are non-Turing, making them smooth and fast, with low gas costs and a lower risk of errors in smart contracts. DeFiChain provides a reliable decentralized governance system and lets developers create DeFi apps on one chain.
The Defi chain uses a combination of Proof-of-Work and Proof-of-Stake consensus mechanisms. This adds an extra layer of security to it.
Where to Buy DeFiChain
According to DeFiChain Whitepaper, there are several ways to buy DFI:
1) Buy DFI on a centralized exchange that supports DFI,  for example, Bittrex, KuCoin, or, if you prefer, mobile apps, DFX Swiss.
2) Buy DFI directly through DeFiChain's trusted partner Cake DeFi, where you also get a nice annual staking return of around 100% for the coins. Please note that Cake DeFi sells DFI at a 4% premium.
3) Buy DFI through DeFiChain's decentralized exchange — the advantage but also the disadvantage is that you alone manage your coins and can't ask customer support for help in case of problems.

Check out how to buy DeFiChain in order to learn more about the coin.
Read More
Related Assets
DeFiChain Holders Also Hold
Explore altcoins commonly held by DeFiChain investors and discover new opportunities.
Trending Cryptocurrencies
Assets with the largest change in unique page views on CoinStats in the last 24 hours.
Similar Market Cap
Among all the assets available on CoinStats, these have the most similar market capitalization to DeFiChain.
| # | Exchange | Pair | Volume (24H) | Volume (%) | Price | Last Updated | |
| --- | --- | --- | --- | --- | --- | --- | --- |
| 1 | Kucoin | DFI/USDT | $1,602,185.853 | 35.47% | $0.1858 | | |
| 2 | HuobiGlobal | DFI/USDT | $1,204,463.711 | 26.66% | $0.1706 | | |
| 3 | Kucoin | DFI/BTC | $820,462.035 | 18.16% | $0.187626 | | |
| 4 | Bitrue | DFI/USDT | $248,541.002 | 5.5% | $0.1873 | | |
| 5 | Gate.io | DFI/USDT | $172,229.493 | 3.81% | $0.1863 | | |
| 6 | Xt | DFI/USDT | $143,563.982 | 3.18% | $0.1863 | | |
Also Check DeFiChain Price On
Disclaimer
No part of the content we provide constitutes financial advice on coin prices, legal advice, or any other form of advice meant for you to rely on for any purpose. Any use or reliance on our content is solely at your own risk and discretion.