Overview
Holdings
Markets
News
Team Updates
Rank #1766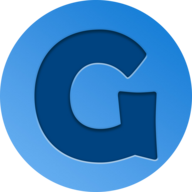 Gaia Everworld Price
•
GAIA
Gaia Everworld Price Chart (GAIA)
Swap
Save on CoinStats Fees
Enjoy 0% Fees with Premium
Go Premium
Market Stats
Gaia Everworld Price Update
Gaia Everworld price is $0.007011, down -7.34% in the last 24 hours, and the live market cap is $2,378,731. It has circulating supply volume of 500,000,000 GAIA coins and a max. supply volume of 500,000,000 alongside $93,028 24h trading volume.
Crypto Converter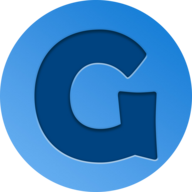 GAIA

USD
About Gaia Everworld
What is Coin?
Gaia Everworld is a unique virtual world that allows players to explore, create, and interact with each other. It is a place where you can make friends, build homes, and even start businesses. The game has an expansive world filled with different biomes and creatures to discover. You can customize your avatar and explore the world in first-person or third-person view. There are also plenty of activities to do such as fishing, farming, mining, crafting, and more. You can also join guilds or clans to team up with other players for quests and battles. Gaia Everworld offers a vibrant community of players who come together to share their experiences in this amazing virtual world.
In Gaia Everworld there are many ways to earn coins which you can use to purchase items from the shop or upgrade your character's stats. Coins can be earned by completing quests or daily tasks as well as trading items with other players. You can also participate in events such as tournaments or races for extra coins. With these coins you can buy new clothes for your avatar, weapons for combat, furniture for your home, and much more.
Gaia Everworld is an ever-evolving virtual world that provides endless possibilities for exploration and adventure. Whether you're looking for a relaxing experience or an action-packed journey through the land of Gaia Everworld, there's something here for everyone! Visit Gaia World today to start your own adventure!
Read More
Related Assets
Trending Cryptocurrencies
Assets with the largest change in unique page views on CoinStats in the last 24 hours.
Similar Market Cap
Among all the assets available on CoinStats, these have the most similar market capitalization to Gaia Everworld.
| # | Exchange | Pair | Volume (24H) | Volume (%) | Price | Last Updated | |
| --- | --- | --- | --- | --- | --- | --- | --- |
| 1 | LBank | GAIA/USDT | $119,473.644 | 58.68% | $2.36 | | |
| 2 | Gate.io | GAIA/USDT | $30,759.881 | 15.11% | $0.007 | | |
| 3 | Mexc | GAIA/USDT | $27,502.108 | 13.51% | $0.007069 | | |
| 4 | BitMart | GAIA/USDT | $25,868.279 | 12.71% | $0.00705 | | |
Also Check Gaia Everworld Price On
Disclaimer
No part of the content we provide constitutes financial advice on coin prices, legal advice, or any other form of advice meant for you to rely on for any purpose. Any use or reliance on our content is solely at your own risk and discretion.