Cryptodaily
Elrond Launches $40,000 Incentivized Testnet as Blockchain Scaling War Heats Up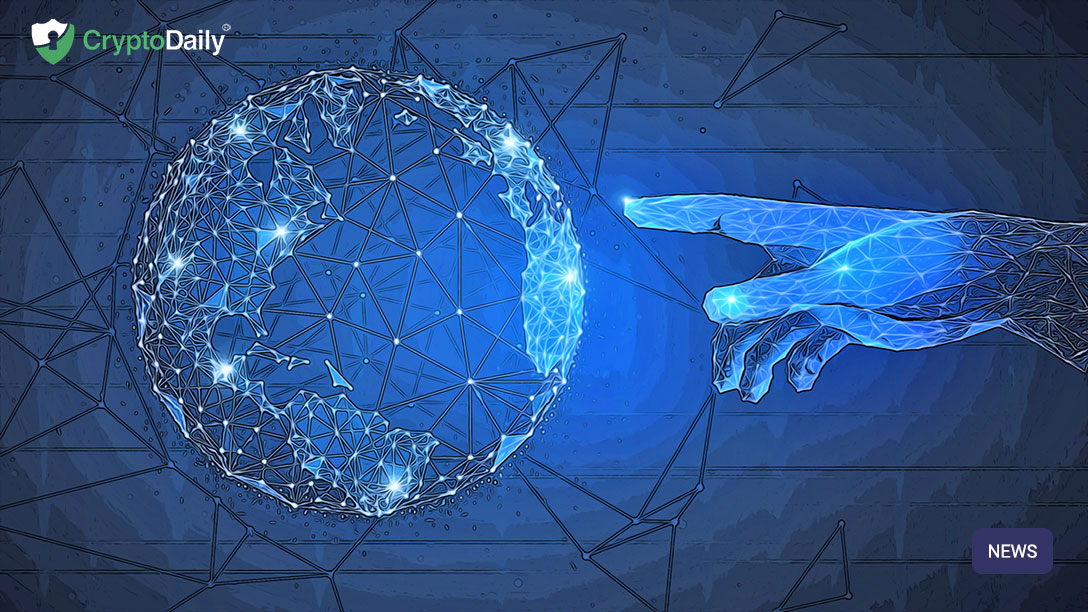 The battle for the next generation of scalable blockchain networks is heating up as Elrond prepares to launch its final testnet.
"Battle of Nodes: Onchained" will transform Elrond's test network into a virtual battleground.
The battle for the next generation of scalable blockchain networks is heating up as Elrond prepares to launch its final testnet. "Battle of Nodes: Onchained" will transform Elrond's test network into a virtual battleground, with participants assigned missions and tasked with identifying bugs in return for $40,000 in rewards. The imminent launch of Elrond's mainnet will up the stakes for blockchain networks that are using sharding to increase throughput.
Connecting the Final Pieces in Elrond's Blockchain Scaling Puzzle
Following on from its December Battle of Nodes testnet, which attracted 400 participants from 43 countries and saw 800 community nodes established, The Onchained phase will finalize preparations for Elrond's mainnet launch. Elrond has been developed on the promise of a 1,000x improvement in blockchain throughput and speed, delivering up to 10,000 tps.
To prove that Elrond's blockchain network can provide this level of performance in the wild, Battle of Nodes: Onchained will include 15 days of vigorous stress tests. It will also provide an opportunity for node operators to familiarize themselves with the procedure for establishing a node and utilizing various tools. $40,000 in ERD will be awarded, with participants able to increase their reward through meeting certain conditions for node uptime and technical performance.

"Battle of Nodes: Onchained is the final and most important step before the Elrond mainnet," said Elrond CEO Beniamin Mincu. "Through it, we will demonstrate a robust and performant network leading to the launch. This is a remarkable milestone, and once 15 days have passed where the network runs without interruptions in a high TPS environment, we will know Elrond is ready to go live."
The Onchained testing phase will kick off on June 4, 2020 at 12:00 UTC, and will include a number of planned network restarts, hard forks, and security challenges. This is meant to ensure that the network can maintain performance in a range of adversarial environments and show its suitability for supporting a myriad of distributed apps and enterprise platforms. With all of the core features now in place for the Elrond network, the mainnet is expected to go live shortly after the completion of Onchained.
Sharding Starts to Ship
The launch of the Elrond mainnet should provide one of the largest demonstrations to date of sharding. The technology, which splits blockchain data into sections, or shards, enables parallel processing, resulting in significantly higher throughput. The technology is synonymous with Ethereum, which remains the most actively developed smart contract network despite its well-documented scaling problems. Sharding has proven elusive for Ethereum, however, and Vitalik Buterin has conceded that the technology is still some way off from being production ready.
While Ethereum's architects have grappled with the best way to scale the increasingly resource-intensive network, Elrond's engineers have pressed ahead with sharding. Elrond uses Adaptive State Sharding, a solution that supports all three types of sharding: state, transactions, and network. Adaptive State Sharding allows these components to be processed in parallel, aided by enhanced inter-shard communication that gives validators a clear view of the network's latest state.
In 2020, the Best Testnets Come with Carrots
Elrond's decision to deploy a gamified testnet, with rewards for completing challenges, mirrors a growing industry trend. A number of crypto networks, including Matic and Ardor, have dangled a carrot in the form of rewards for participation. This has served to increase uptake of the program, while fully battle-testing the networks, and determining their ability to operate at scale.
In April, Nxt and Ardor developer Jelurida reported a spike in the number of testnet nodes after launching an incentivized program in which 10,000 IGNIS tokens were awarded daily. Matic, meanwhile, saw huge support for its Counter Stake testnet, and disbursed $40,000 in MATIC tokens for participation. Elrond will be hoping for a similar response when Battle of Nodes: Onchained launches on June 8. If successful, the testnet will presage the mainnet launch and mark the debut of blockchain sharding on a massive scale.