Cryptodaily
Ethereum (ETH) Still Likely To Decline To $100 During The Next Downtrend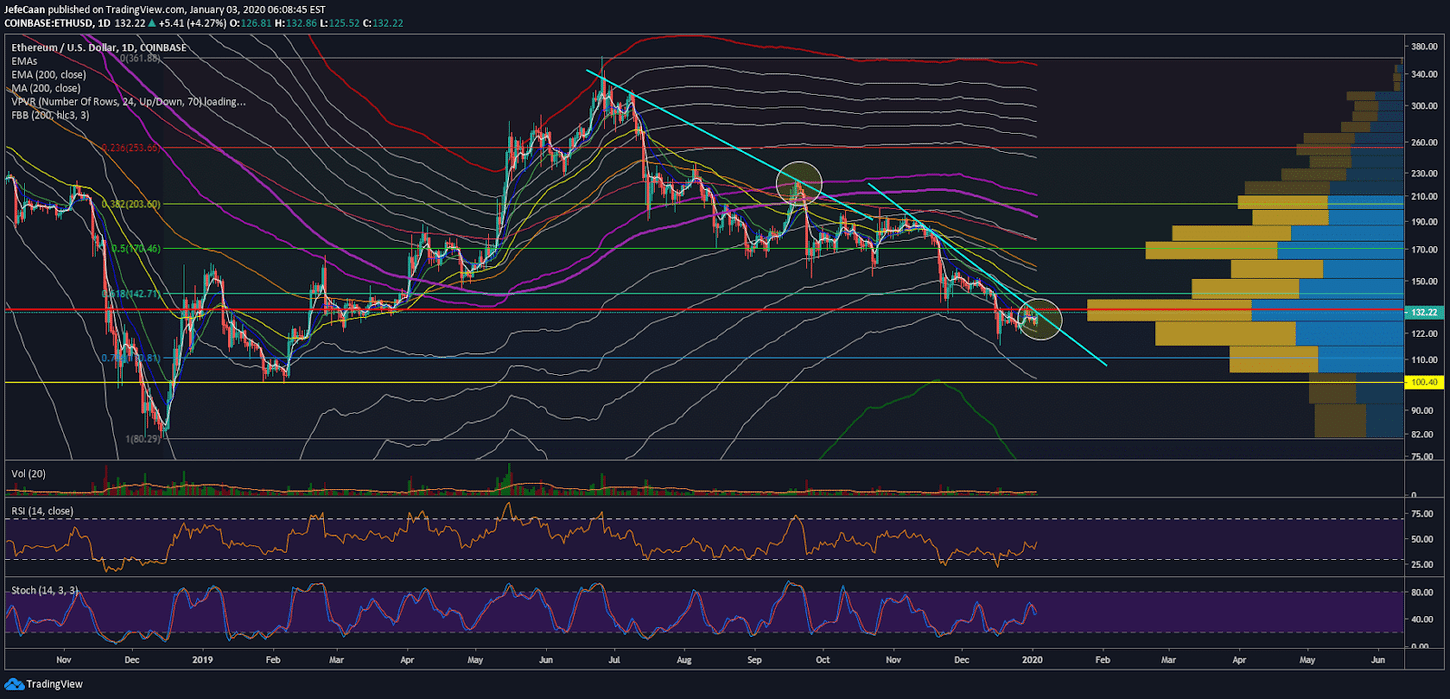 Ethereum (ETH) saw life pumped into it just before the strong probability of another decline when the price faced a clear rejection at the key resistance level of $134. It has yet to breach that level and we can see that it is still lagging behind Bitcoin (BTC) which increases the odds of the recent pump being just that. We have seen such pumps lead to sharp declines before and if recent history is any indication, we can expect ETH/USD to begin a sharp downtrend now that it has once again faced rejection at a key trend line resistance.

The Fibonacci Bollinger bands on the daily chart show that the price would have to decline to $100 to find support if it declines below the next band which seems quite probable unless Ethereum (ETH) has a strong breakout with follow through past the $134 mark. Most retail traders in this market base trading decisions on hoping and wishing which is why it would be no surprise to see the number of long positions increase after this pump even though it might prove to be a fake move aimed at distracting traders from what is really going to follow after. We could see a major economic slowdown in 2020 and a more risk averse approach towards cryptocurrencies from the big players in this market in light of the rapidly changing global political and economic developments.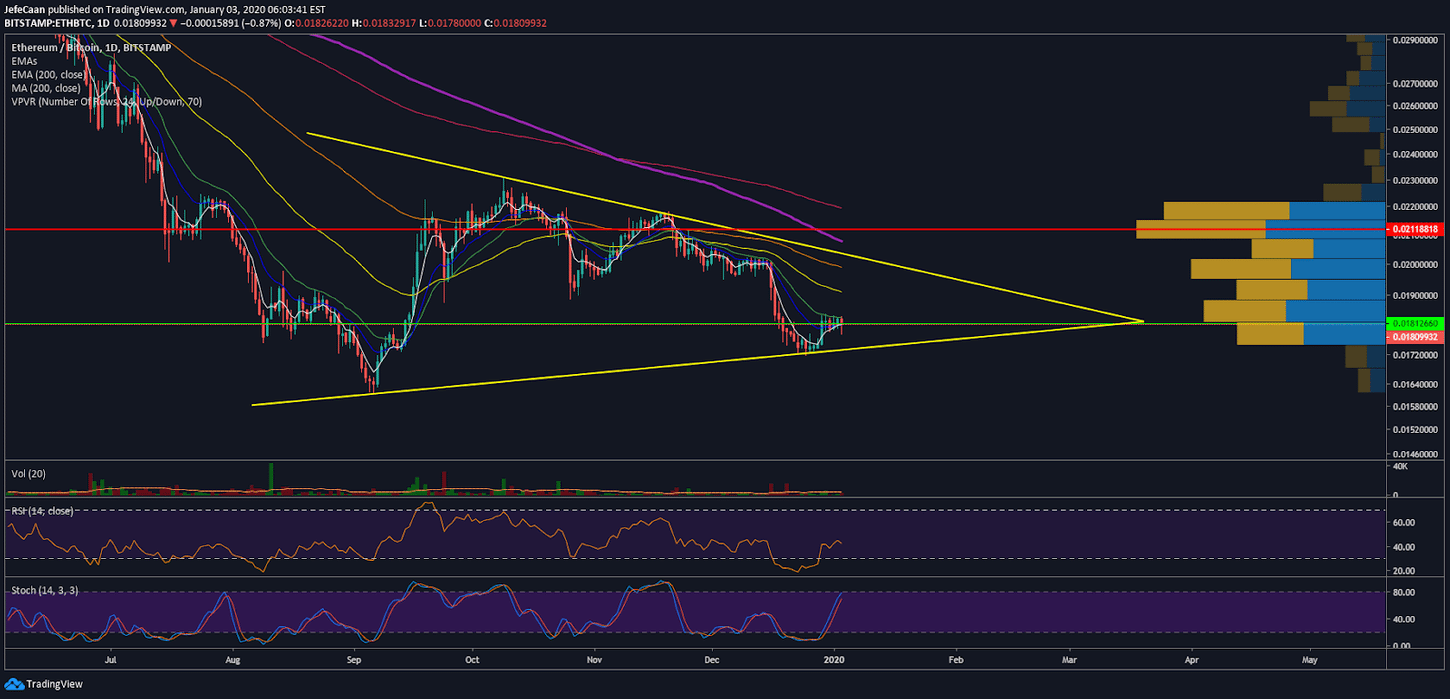 Ethereum (ETH) has failed to break out against Bitcoin (BTC) despite having numerous opportunities to do so. We can now see on the daily chart for ETH/BTC that the pair is very likely to decline to the bottom of the symmetrical triangle and eventually to break below it. At this point, it has become very risky to be investing in altcoins. As aforementioned in some of our analyses, we might see occasional pumps here and there but there is no follow through.
The altcoin market as a whole stand to lose a lot more compared to Bitcoin (BTC) especially during times like these when the stock market has seen so much saturation and investors are fearful of a major correction. Billionaire fund manager Ray Dalio has a $1 billion bet on put options on the S&P 500 and Euro Stoxx 50 indices that will expire in March this year. Even though his firm is not net short on the stock market just yet, his views regarding the next crash are quite clear. We are now seeing major developments like the US-Iran conflict and the US-China trade war that could just turn out to be the perfect catalysts for such a decline in the near future. All of these factors indicate that investors do not have much of a risk appetite for altcoins at the moment which is a sign for the big players to systemically exit the market.