Rank #423

COTI 価格
•
COTI
スワップ
Save on CoinStats Fees
Enjoy 0% Fees with Premium
プレミアムへ
マーケット統計
All Time High
Sep 29, 2021
COTI 価格更新
COTI の 価格は $0.060135、過去24時間で 下 -8.99% で、ライブマーケットキャップは $76,655,261 です。それは 供給量の 2,000,000,000 COTI コインと最大供給量の 2,000,000,000 とともに $9,492,037 の24時間取引ボリュームを持っています。
暗号通貨コンバーター

COTI

USD
COTIについて
COTI markets itself as the first enterprise-grade fintech platform that empowers organizations to build their own payment solutions and digitize any currency to save time and money. It's a blockchain protocol optimized for decentralized payments and designed to solve such issues of traditional finance as latency, fees, risks, etc.
COTI is the protocol's native token.
Check the COTI current price, COTI price chart, 24-hour trading volume, market cap, circulating supply, total supply, etc., and get updates on COTI USD price in real-time on CoinStats, one of the best crypto platforms around.
CoinStats is a cryptocurrency research and portfolio tracker app that provides investment advice and valuable data on cryptocurrencies, including the latest crypto news, to help investors make better decisions.
Let's get right to it!
What Is COTI
COTI, a short form for "currency of the internet," is a Layer 1 blockchain platform optimized for decentralized payments.
It's a global payment network that enables low-cost, instantaneous transactions and enables businesses and governments to issue their own coins such as branded stablecoins to regain complete control over their money and data and improve customer payment options.
COTI addresses the challenges of both centralized and decentralized finance (CeFi and DeFi) by introducing a new type of DAG-based protocol and infrastructure that is low-cost, fast, scalable, private, and inclusive. It uses a directed acyclic graph architecture (DAG) to increase scalability and reduce fees associated with sending digital payments. The ecosystem has a Proof-of-Trust ( a combination of PoW and DAG) consensus algorithm, multiDAG, GTS (Global Trust System), a universal payment solution, and a payment gateway.
COTI allows enterprises to create their own rules and own their payment system to save time, data, and money. It enables them to create payment networks, stablecoins, loyalty programs, remittance services, etc.
COTI Advantages
COTI's platform offers its users such benefits as:
High Profit
COTI enables users to boost revenues by cutting back on operational expenses and processing fees with less dependence on external stablecoins.
Price Stability
COTI's price stability technology allows users to eliminate digital currency price volatility needed for the mass adoption of blockchain for payments.
Low Transaction Costs
COTI drives down costs by eliminating dependence on external coins.
New Market Opportunities
It enables users to amplify their market reach by offering more payment methods.
Scalability
COTI can process over 100,000 TPS, compared to 25,000 TPS in traditional payment systems and up to 20 TPS in common blockchain protocols.
Simplicity
COTI's user and merchant-facing tools are seamless and extremely easy to use.
Buyer-Seller Protections
COTI provides the first ever dispute resolution system to safeguard users against errors, fraud, and counterparty abuse.
Cost-Effectiveness
COTI cuts out intermediaries and eliminates the need for costly mining, drastically reducing costs and energy consumption.
Instantaneity
COTI's technology makes transactions, P2P payments, and remittances instant instead of taking hours or days to clear.

COTI Key Products
The COTI ecosystem includes the following standout products:
COTI Pay
COTI Pay can process all online and offline payment types, including crypto and stablecoins, credit cards, and a merchant's native coin. It also has built-in financing with interest earned on deposits and business loans.
Stablecoins
COTI is the world's first platform optimized for creating price-stable coins. Companies will regain complete control over their money and data by issuing their own branded stablecoin.
Loyalty Networks
COTI developed an end-to-end solution for building blockchain-based loyalty networks to increase profits and customer retention. Users will be rewarded with loyalty tokens added to their wallets, while businesses can create new revenue streams.
Remittance Technology
COTI developed a revolutionary remittance solution for the cross-border payments industry to make it more secure, efficient, and low-cost.
COTI Token
COTI is the COTI ecosystem's native token. The COTI coin is a DAG-based cryptocurrency with a total supply of 2 billion. COTI doesn't require PoW mining to secure the network. It operates on three mainnets: Trustchain, Ethereum, and BNB Chain.
COTI token holders can use the COTI Bridge to interoperate between the different networks (mainnets).
COTI is used to pay for services within the ecosystem and can be deposited into the COTI Treasury for DeFi staking. The Treasury will then distribute COTI rewards to its users.
COTI (COTI) has a maximum supply of 2,000,000,000 COTI coins.
COTI Founders
Shahaf Bar-Geffen is the CEO at COTI Group. He is also the Chairman of Uncaged Web3 Gaming.

How Does COTI Work
The COTI network is built on Trustchain, a Layer 1 blockchain protocol with a directed acyclic graph (DAG) data structure. It can significantly lower transaction costs and increase throughput to 100,000 transactions per second (TPS).
The DAG protocol enables COTI to solve challenges plaguing centralized finance and decentralized finance at the same time.
To address scalability issues, COTI combines Trustchain and Proof of Work (PoW) to create the Proof-of-Trust consensus mechanism.
The COTI wallet is based on the React Native Framework and provides cross-platform functionality and portability.
How to Buy COTI
The top cryptocurrency exchanges to buy and sell COTI stock are currently Binance, Bybit, BingX, Bitget, and MEXC.
もっと読む
関連資産
COTIの保有者も保有
COTI投資家が一般的に保有しているアルトコインを探し、新たな機会を発見しましょう。
トレンドの暗号通貨
過去24時間でCoinStatsのユニークなページビューが最も大きく変化した資産。
類似の市場資本化
CoinStatsで利用可能なすべての資産の中で、これらはCOTIと最も類似した市場資本化を持っています。
| # | 取引所 | ペア | 取引高(24時間) | 取引高(%) | 価格 | 最終更新 | |
| --- | --- | --- | --- | --- | --- | --- | --- |
| 1 | Binance Futures | COTI/USDT | $14,682,335.122 | 63.11% | $0.06015 | | |
| 2 | Binance | COTI/USDT | $4,422,525.799 | 19.01% | $0.06009 | | |
| 3 | Bitrue | COTI/USDT | $1,042,164.749 | 4.48% | $0.06012 | | |
| 4 | HuobiGlobal | COTI/USDT | $500,686.961 | 2.15% | $0.0539 | | |
| 5 | Bibox | COTI/USDT | $497,353.437 | 2.14% | $0.0602 | | |
| 6 | Coinbase | COTI/USD | $351,531.307 | 1.51% | $0.0601 | | |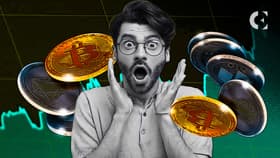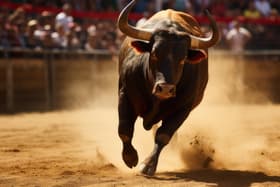 免責事項
我々が提供するコンテンツの一部が、コイン価格の金融アドバイス、法的アドバイス、またはあなたが何らかの目的で依存するための他の形式のアドバイスを構成するものではありません。我々のコンテンツの使用または依存は、完全にあなた自身のリスクと裁量に委ねられます。