TotemFi Launches Mooncaster Initiative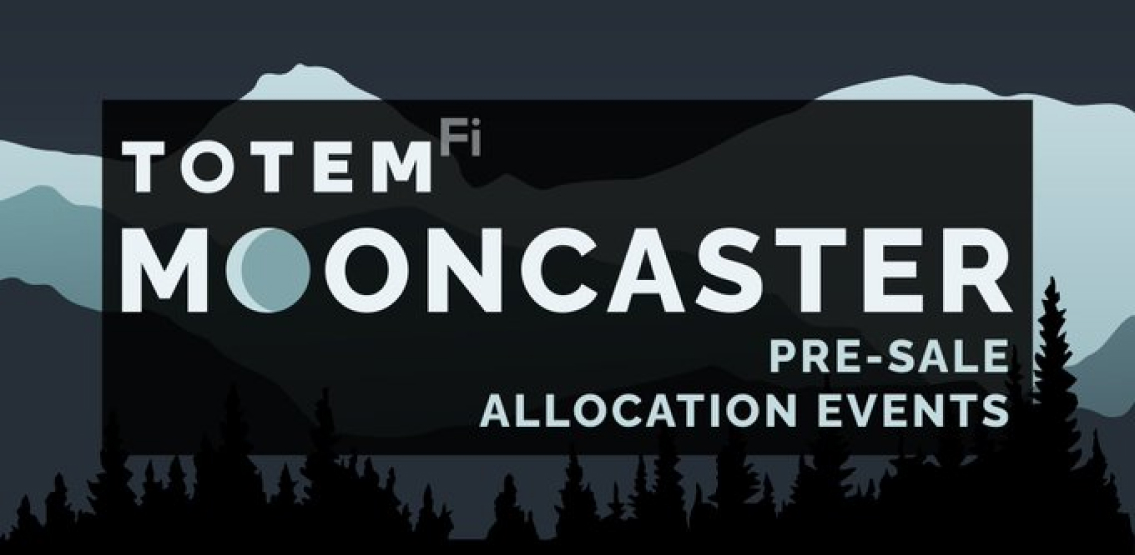 TotemFi, the staking based, non-punitive prediction market platform, has recently launched a new initiative designed to make pre-IDO token allocations more accessible to retail crypto investors. 
Aptly titled "Mooncaster", TotemFi's new initiative invites members of their community to predict what all-time-high price tokens will achieve within their first 24 hours of launch. The predictions which come closest to the actual price achieved will be rewarded with an allocation in one of the project's pre-launch token sale rounds. 
Speaking exclusively to Crypto Daily, CEO Jolyon Layard Horsfall commented on this: 
"We launched our Mooncaster prediction event series for two reasons; firstly, we wanted to provide our community with a route into otherwise inaccessible pre-IDO token allocations, which should prove to be a big step in the right direction of making crypto token launches more engaging and equitable for everyone."
TotemFi rose to prominence within the DeFi space on the back of their core tenet that users should be amply rewarded for accurate predictions, whilst not being penalized for the times they get it wrong. As such, their platform is being built so as to offer both BTC and native TOTM rewards for users who come closest to successfully predicting the future price of bitcoin, whilst not punishing those who fall wide of the mark:
"We're staunch believers in rewarding and encouraging accurate predictions in unknown and uncertain future events. If a community of speculators gain enough proficiency in creatively and resourcefully predicting future events, it has widespread societal benefits; from improving market analysis, risk assessments, and even political forecasting". 
Their Mooncaster series applies those same principles to the IDO space, and so far has proved hugely successful; TotemFi recently announced that their first strategic event partner would be the groundbreaking NFT project Legends of Crypto, who have just concluded their SHO with the DAO Maker launchpad, and will be revealing their public sale launch date in the coming days. TotemFi made $3,000 in private sale allocation available to their community for the event, and uptake is reported to have been strong.
Commenting on this, Co-Founder and CMO Harry Horsfall stated:
"We want to thank our friends Legends of Crypto for partnering with us for our debut event. We received a phenomenal response from our community, and the reception of the event and of our strategic partnership was overwhelmingly positive. This is testament to the huge demand from retail investors for more equitable and accessible pre-IDO allocation distributions and token launches, and we're committed to doing everything we can to help realise that aim."
The TotemFi team are playing their cards close to their chest in regards to who they'll be partnering with next, but it's understood there will be an announcement issued in the coming days.The exclusive news provided to Crypto Daily is that Ethermon will be the next partner.
The bar has been set high on the debut, so it should prove interesting to see how the Mooncaster event series will progress and develop. If one thing is for sure, it's that the landscape of the pre-IDO token launch space has seen the admittance of a major new player. The prudent prediction would be that significant disruption and innovation follows from here.
Disclaimer: This article is provided for informational purposes only. It is not offered or intended to be used as legal, tax, investment, financial, or other advice.
Manage all your crypto, NFT and DeFi from one place
Securely connect the portfolio you're using to start.