Whales Follow HedgeUp Presale Offer, Big Eyes Coin Set for Big Launch, Hope For Stellar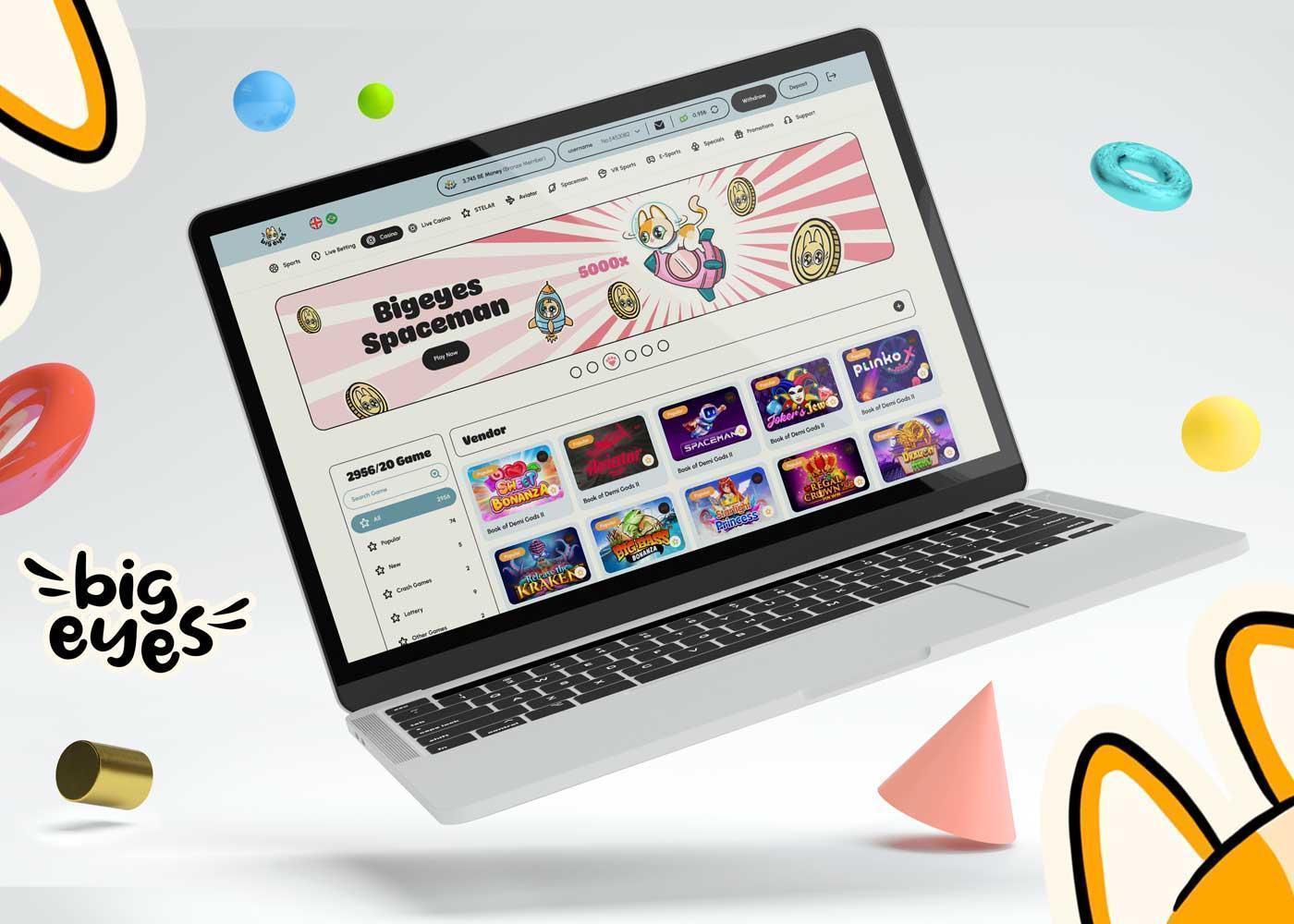 As the cryptocurrency market continues to evolve, new projects and developments emerge, attracting attention and sparking excitement among investors. In this article, we will explore three notable developments: Big Eyes Coin (BIG) gearing up for its June 15 launch, HedgeUp (HDUP) presale attracts Bitcoin (BTC) and Monero (XMR) whales, and the potential bounce in Stellar (XLM) price despite its fragile outlook. These developments offer unique perspectives on the cryptocurrency landscape and highlight the opportunities and challenges that investors may encounter.
Big Eyes Coin Unpacks The Power Of Memes To Build An Ecosystem For Success
Big Eyes Coin is set to launch on June 15, following a successful presale campaign that edges closer to raising $50 million. $BIG stands out as a meme token, featuring an adorable cat as its central theme. With impressive presale performance and strong community support, BIG is poised for growth and has attracted significant attention. The upcoming launch presents an opportunity for investors to participate in a project that has already generated substantial interest and funding. The token's integration of a casino and its approach to building a dedicated ecosystem add further appeal to the investment proposition. The presale for $BIG is coming to an end on June 3rd with the available token supply predicted to be sold out in the next 48 hours. The current presale valuation is locked in at $0.00017 with the valuation expected to increase by 250% or $0.0006.
HedgeUp Empowers Traders With Asset-Backed Trading
HedgeUp is an emerging trading platform that introduces the concept of asset-backed trading. Its recent presale has garnered attention from influential Bitcoin (BTC) and Monero (XMR) whales, renowned for their strategic investments and ability to influence market trends. The unique value proposition of HedgeUp, along with its potential for high returns, has attracted these whales, who see it as a groundbreaking project. Bitcoin whales, in particular, are interested in projects that can replicate or surpass the success of Bitcoin. HedgeUp's commitment to security and its innovative approach to trading make it an enticing option for investors seeking both risk mitigation and profitability.
Stellar In Search For A Short-Term Rebound Amidst Long-Term Uncertainty
Despite a decline in the Stellar (XLM) price since April and a fragile outlook in the long term, there are indications of a potential bounce in the short term. Stellar lost a crucial horizontal area during its downward movement, but the short-term chart suggests the possibility of a rebound. While the long-term readings remain bearish, traders and investors are closely watching for any signs of a bounce. Stellar's underlying technology and partnerships continue to drive interest, and a short-term recovery could provide an opportunity for those looking to capitalize on market movements.
Crypto Market Relishes HedgeUp Presale Offer, BIG Launch, and Hopeful Stellar
These three developments reflect the dynamic nature of the cryptocurrency market, offering investors diverse opportunities and challenges. Big Eyes Coin's impending launch and successful presale demonstrate the potential for meme tokens to capture the market's attention and generate significant funding. HedgeUp's attracting of Bitcoin and Monero whales underscores the appeal of asset-backed trading platforms and the search for high returns among seasoned investors. Stellar's price dynamics highlight the volatility and potential for short-term rebounds, while also emphasizing the importance of long-term outlooks and technological advancements.
Conclusion
The world of cryptocurrencies continues to evolve, presenting exciting developments and opportunities for investors. Big Eyes Coin, HedgeUp, and Stellar exemplify the diverse projects and trends within the market. From meme tokens to asset-backed trading platforms and established cryptocurrencies, each presents its unique value proposition and challenges. As investors navigate this landscape, conducting thorough research and staying informed about market trends is crucial. The cryptocurrency market remains dynamic, and prudent decision-making is vital to success.
Big Eyes Coin (BIG)
Presale: https://buy.bigeyes.space/
Website: https://bigeyes.space/ 
Telegram: https://t.me/BIGEYESOFFICIAL
Instagram: https://www.instagram.com/BigEyesCoin/ 
Twitter: https://twitter.com/BigEyesCoin
Disclaimer: This is a sponsored press release and is for informational purposes only. It does not reflect the views of Crypto Daily, nor is it intended to be used as legal, tax, investment, or financial advice.
Manage all your crypto, NFT and DeFi from one place
Securely connect the portfolio you're using to start.