7 Meme Coins to Sell in May Before They Tank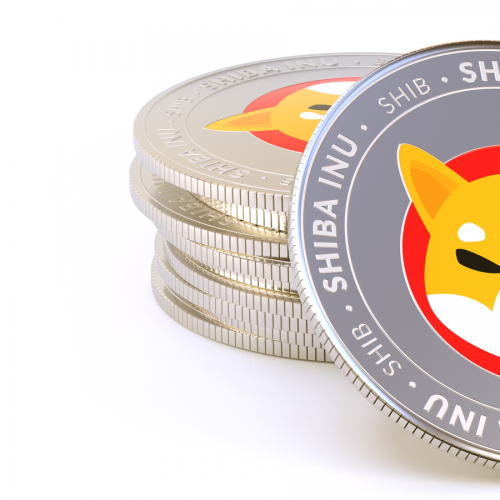 Meme coins are the least likely to recover from the recent crypto crash, and selling them is a good idea.
Shiba Inu (SHIB-USD): No significant roadmap to improve its utility, and its large market capitalization makes it overvalued.
ApeCoin (APE-USD): Performance dependent on the declining NFT market and a rapidly falling price call for a sell.
SafeMoon (SFM-USD): Scrutiny, declining confidence, and scam allegations regarding the project make a future recovery unlikely.
Dogelon Mars (ELON-USD): Almost nonexistent utility and Elon Musk's fading impact on the crypto market are significant issues for the token.
Hoge Finance (HOGE-USD): High fees and a 2% transaction tax are problematic for the token's growth.
Floki Inu (FLOKI-USD): Refocusing on NFT projects is unlikely to save the token from declining.
Shiba Predator (QOM-USD): Nonexistent utility and its pointless goal to flip Shiba Inu does not add value to the project.
Of course, some of them can be profitable if significant hype surrounds them. However, the spike in value is still very unlikely to continue in the long term.
Moreover, due to the current state of the broader market, these assets are very likely to slump soon. Therefore, I have found seven such meme coins to sell in May before they start to decline.
| | | |
| --- | --- | --- |
| SHIB-USD | Shiba Inu | |
| APE-USD | ApeCoin | $7.89 |
| SFM-USD | SafeMoon V2 | 0.04831 cents |
| ELON-USD | Dogelon Mars | 0.00004924 cents |
| HOGE-USD | Hoge Finance | 0.0024 cents |
| FLOKI-USD | Floki Inu | $0.000009477 |
| QOM-USD | Shiba Predator | $0.00000008148 |
Shiba Inu (

SHIB

)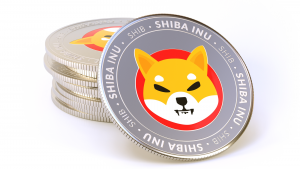 Source: Alfa Grandpa / Shutterstock.com
Shiba Inu (SHIB-USD) has been in a long-term decline since its all-time high in October last year, and it is unlikely to reverse current trends unless a significant event makes dog coins popular again. However, the hype would only drive up value in the short term.
Moreover, Shiba Inu already has a market capitalization of more than $6 billion, which is quite overvalued, as Shiba Inu has almost no utility and an unsatisfactory future roadmap.
In addition, SHIB is an Ethereum (ETH-USD) ERC20 token, which means Shiba Inu users need to hold ETH to make transactions. The Ethereum network also has higher fees than other blockchains, and these fees can discourage the usage of the token outside of centralized exchanges where fees are minimal.
Therefore, Shiba Inu's lack of utility, overvaluation and a bearish crypto market makes it a sell.
ApeCoin (APE)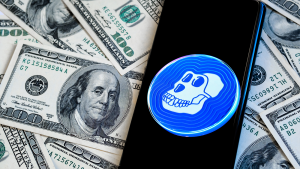 Source: mundissima / Shutterstock
ApeCoin (APE-USD) was launched by developers associated with the Bored Ape Yacht Club (BAYC), which is a non-fungible token (NFT) collection. Moreover, a large portion of ApeCoin's supply is owned by its insiders with varying lock-up periods, giving them significant control over APE.
Despite ApeCoin's page calling it a utility token, the token has almost zero utility outside of the BAYC ecosystem and some small NFT projects. In addition, ApeCoin is also an ERC20 token which is another obstacle to its long-term utility.
ApeCoin is unlikely to have a significant rebound soon due to the decline of the NFT market. The token is in a devastating freefall in the past week, down 42%.
SafeMoon V2 (SFM)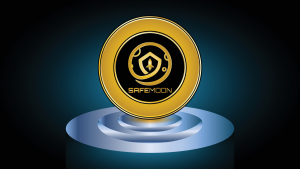 Source: Zie Project / Shutterstock
The first SafeMoon (SAFEMOON-USD) project was discontinued, and its developers created a newer project called SafeMoon V2 (SFM-USD). Investors holding the original project were given hours of warning before its developers taxed all the non-migration transactions at 100%.
In addition, both the first and the second SafeMoon projects are under significant scrutiny. The project was alleged to be a scam by a YouTuber called Coffeezilla with substantial evidence. In his latest investigation on SafeMoon, millions from the liquidity pool were found to be transferred to the wallet of SafeMoon's CEO.
SafeMoon's price performance has also been disappointing. SFM's current price is almost 95% down from its all-time high. Moreover, SafeMoon's current reputation among investors makes it implausible for the project to have a significant rebound. In short, the project is neither safe nor going to the moon.
Dogelon Mars (ELON)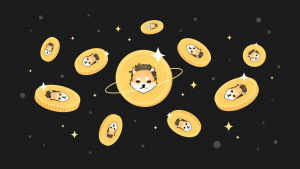 Source: WindAwake / Shutterstock
Dogelon Mars (ELON-USD) is an ERC-20 meme token. The project has almost no utility or long-term prospects. Without a practical roadmap to increase the token usage, ELON is likely to see the same fate as Shiba Inu in the future.
However, Dogelon Mars is likely to have a few short-term spikes as the project will capitalize on the hype from Elon Musk's Dogecoin (DOGE-USD) tweets.
Nevertheless, Elon Musk's impact on meme coins such as DOGE is no longer significant. A year ago, his support for Dogecoin had a considerable impact on the cryptocurrency. However, it has failed to increase the value of DOGE in the long term despite his continuing support. Therefore, I expect assets such as Dogelon Mars to have a similar fate.
Hoge Finance (HOGE)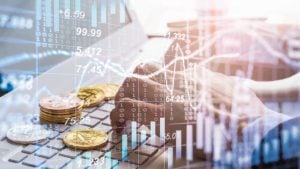 Source: Shutterstock
Hoge Finance (HOGE-USD) is a deflationary cryptocurrency with no team allocation at launch. However, the project is in a long-term decline, and its roadmap does not seek to generate significant utility for the token in the future.
Moreover, HOGE is also an ERC20 token, making it less scalable and more expensive than a cryptocurrency in an independent blockchain. In addition, every transaction outside of exchanges is taxed at 2%.
High fees and the 2% tax are likely the primary reasons behind the project's decline of 97% from its all-time high. Moreover, most projects with transaction taxes have not fared well in the cryptocurrency market long term. Therefore, I expect the same for HOGE.
Floki Inu (FLOKI)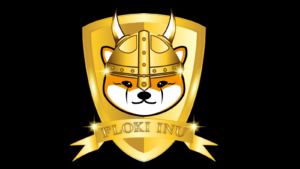 Source: Zie Project/ShutterStock.com
Floki Inu (FLOKI-USD) is another ERC20 meme coin that seeks to capitalize on Elon Musk's promotion of Dogecoin. Floki is the name of Musk's puppy. However, Musk previously stated that he does not hold any Floki Inu tokens, which has already diminished the primary purpose for buying the token.
Although the token is now focusing on NFTs, its utility is almost nonexistent, with very little productivity and revenue from its partnerships. However, refocusing on NFTs is unlikely to shift the project away from its failed purpose.
Floki Inu is 98% down from its all-time high, and it is still in a long-term decline. The token has also lost 49% of its value in the past week alone; thus, the short-term prospect for Floki seems especially alarming.
Shiba Predator (QOM)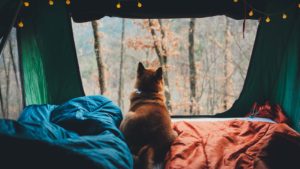 Source: Shutterstock
Shiba Predator (QOM-USD) is a meme coin launched just two months ago. The entire purpose of the token is to flip the Shiba Inu token with almost the same tokenomics as Shiba Inu. However, Shiba Predator is unlikely to flip Shiba Inu as the token is down 80% from its all-time high.
The token seems quite silly as its goal of flipping Shiba Inu is quite pointless. Therefore, I expect that QOM will likely keep declining in both the short term and the long term.
On the date of publication, Omor Ibne Ehsan did not have  (either directly or indirectly) any positions in the securities mentioned in this article.  The  opinions expressed in this article are those of the writer, subject to the  InvestorPlace.com  Publishing Guidelines.
More From InvestorPlace
Manage all your crypto, NFT and DeFi from one place
Securely connect the portfolio you're using to start.