Solv Protocol Spearheads DeFi 2.0 With Its Newest Initial Voucher Offering (IVO) Crowdfunding Model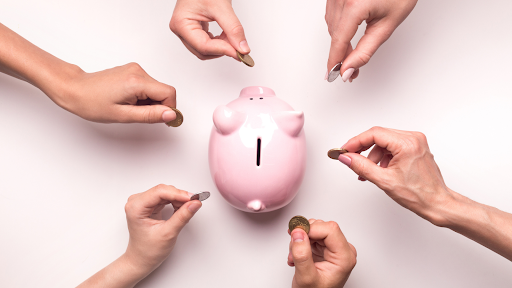 Decentralized finance (DeFi) has grown exponentially over the last few years, crossing $278 billion in total value locked (TVL). However, the whole spectrum of financial services readily available in traditional finance (TradFi) is unavailable mainly in DeFi.
Recognizing this problem, Solv Protocol has stepped forward to offset this gap with its own token standard ERC-3525. Through this, Solv Protocol aims to overcome one of the most pressing concerns of the burgeoning DeFi ecosystem - the shortage of efficient and flexible tools that allow anyone to create complicated financial contracts. Moreover, Solv Protocol streamlines the creation of synthetic assets for anyone who wants to develop their own financial instrument.
To further its mission of bringing more sophisticated financial instruments and flexible transaction models to the DeFi market, especially amid the accelerating "metaverse" concept, the Solv Protocol team has also launched its Initial Voucher Offering (IVO) fundraising model.
With its IVO launch, Solv Protocol aims to disrupt the narrative of "public fundraising." The launch kicked off on December 13th, marking the first-ever public fundraising using the ERC-3525 token standard.
Ushering In A New Era Of Public Fundraising
In general, public fundraising is one of the most critical aspects for any company, startup, or individual to raise capital for a new idea without relying on venture capital firms or other forms of private equity. Solv Protocol takes this a notch higher through Initial Voucher Offering (IVO). 
Solv Protocol leverages NFTs as the primary medium to express even the most complicated financial information, giving users a plethora of opportunities for NFT management and minting, as well as creating new tokens. 
The protocol's ERC-3525 token standard distinguishes itself from existing token standards like ERC-721 and ERC-1155 with its proprietary ID-SLOT-UNITS.  Combining the first in space lock-up allocation service, Financial Transaction Vouchers (FTVs), Solv Protocol speeds up the NFT development, enabling a variety of creative financial scenarios to be realized.
The ERC-3525 tokens, referred to as "Vouchers," merge the descriptive attributes of the ERC-721 tokens with the liquidity feature of the ERC-20 tokens. Accordingly, all ERC-3525 tokens have the embedded feature of being applied as "tickets" for other digital assets. 
Using ERC-3525 tokens, users can implement TradFi models like fixed-term deposits, convertible bonds, vesting, and more, with ERC-20 tokens as the underlying asset class. Furthermore, since the ERC-3525 token standard also features the descriptive attributes of the ERC-721 token standard, fractionalization is also possible. 
All ERC-3525 vouchers are semi-fungible in nature, thus giving users the flexibility to trade, manage, split, merge-lock, and use them as they deem fit. As part of the public release of the IVO, Solv will be issuing 1 million SOLV tokens via Binance NFT and the Solv marketplace.
Ryan Chow, Co-founder of Solv Protocol, stresses that IVOs will play a critical role in aligning incentives between projects and respective investors. He notes,
"In today's crypto world, attention is the scarce resource. In order to get users to play the long game, teams should make sure their interests and the users' are well aligned. The best way to do so? Vesting tokens. So, we've devised IVO, a whole new way to get vesting tokens distributed — via Vesting Vouchers - and believe it can become the cornerstone for strong and long-lasting project-user relationships."
Backed by some of the biggest names of the cryptoverse like Blockchain Capital, IOSG Venture, Axia8, DeFi Alliance, GBV, and many more, Solv Protocol has quickly gained significant momentum. The platform has gathered more than $52 million in total value locked (TVL), with 4,590 Vouchers already minted on it.
With this new token standard, Solv Protocol enables splitting and merging of financial NFTs, which wasn't possible until now. It also opens the doorway for implementing a wide range of new use cases for "Vouchers," paving the way for a new era of fundraising.
Disclaimer: This article is provided for informational purposes only. It is not offered or intended to be used as legal, tax, investment, financial, or other advice.
Manage all your crypto, NFT and DeFi from one place
Securely connect the portfolio you're using to start.