FesBNB The Ultimate ETH, XRP, CAKE, ADA and DOT Earning Platform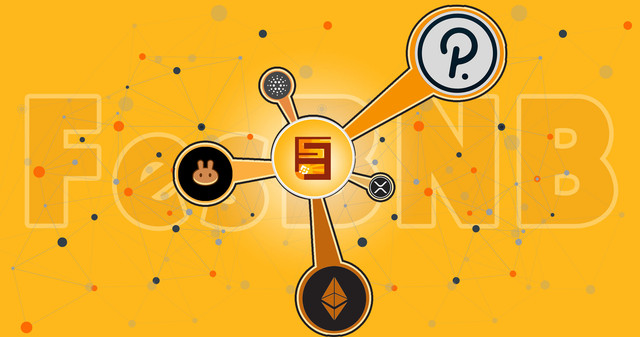 Staking is a term you'll hear a lot if you're an investor. Many crypto tokens use staking to validate transactions, allowing users to earn rewards on their holdings. But what is crypto staking? Staking coins is pledging your cryptocurrency holdings to maintain a blockchain network and confirm actions. It is compatible with cryptocurrencies that process payments using the proof-of-stake model. It is a more energy-efficient alternative to the proof-of-work approach, which requires mining equipment to solve mathematical equations using computational power. Staking can be an excellent way to make passive income with cryptocurrency, especially because some offer high-interest rates for staking.
Passive income is money earned from ventures in which a person is not involved. Mostly, all required is to deposit cash or digital assets in a particular crypto investing strategy or platform and then sit back and watch it make profits. Staking FesBNB is the simplest way to generate passive income in cryptocurrency. You're probably wondering what the catch is. The catch is that you can earn ETH, ADA, XRP, CAKE, and DOT by staking 2.5 percent of FesBNB earnings.
Furthermore, FesBNB is the safest and fairest platform created to attract all kinds of investors. Yes, all investors! Because FesBNB's tokenomics are designed so that even investors who want to hold on to their tokens can reap the rewards. The reward will be 2.5% in BNB reflections on every transaction.
With crypto evolution taking the world by storm as NFTs, DeFi and meme coins, everybody wants to have a piece of it and take their earnings to the moon. Everyone wants to get on the crypto bandwagon and become the next success story by putting all their time savings and earning millions. With cryptocurrency offering investors exponential returns and actual potential to generate life-changing wealth, everybody is looking for the next big thing. Indeed, many investors appear to be blaming themselves for losing out on what may have been the most significant financial moves of the current bull cycle.
FesBNB is a token that ensures the safest environment for its investors. Furthermore, Trynos, one of the best individual auditors in the crypto industry, has tested and audited the ecosystem. There are also proposals in the works to have audits performed by two (minimum) big audit firms. The project's developers have valued investor safety. FesBNB rewards not only people who stake a single coin. When you stake, we reward you with five distinct blue-chip coins for paying a small gas price to join the pool. FesBNB is the ideal learning platform, whether you are holding or staking.
Developers behind FesBNB have several projects in their minds. Including a staking platform, a marketplace designed entirely for NFT's and a Multi-Chained Launchpad. The staking platform is programmed to be safe, ensuring investors have complete faith in the platform. On the other hand, FesBNB's NFT marketplace will be unique, giving holders to buy and sell their NFT's or earn BNB by holding on to them. The launchpad will take the form of an ecosystem, where multiple FES tokens will be created on every chain or network out there. Thus, allowing FesBNB to act as a utility token across all multi-chain platforms, providing a safe and fair environment for the entire community.
FesBNB's total supply is capped at 100,000,000. According to the project's tokenomics, 2% will be allocated to the development and marketing of the token. Investors seeking to stake are looking at 3.5% per transaction, with 2.5% awarded to holders as BNB. Finally, 1% is reserved for buyback & burn and 1% for liquidity. FesBNB's launch falls under Phase 3 of the roadmap, with post-launch marketing of the token taking place. Listing of the token on CoinGecko and CoinMarketCap is already on the fast track, with developers searching for potential partnership opportunities with other tokens. Lastly, the best part about all this is that FesBNB will create its very own NFT for its marketplace, providing investors with a second option of investing in the form of NFT's.
The complete slippage tax on every transaction for BUY and SELL;
10% Buy Tax :
Staking Pools : 3.5%
BNB Reflections : 2.5%
BuyBack : 1%
Liquidity : 1%
Marketing Wallet : 1%
Development Wallet : 1%
15% Sell Tax :
Staking Pools : 5.25%
BNB Reflections : 3.75%
BuyBack : 1.5%
Liquidity : 1.5%
Marketing Wallet : 1.5%
Development Wallet : 1.5%
Few platforms out there are watching for an investor's best interests, but FesBNB is here to change that. The unique idea of the platform where it is programmed to be safe and fair for the entire community is not common practice. I can't believe how far crypto has come in the past few years. Every day, blockchain use-cases increase, allowing people to implement blockchain technology in unique ways. The revolution is already here, and FesBNB is here to become a part of it!
Media Contact Details
Website: https://fesbnb.io/  
App: https://www.fesbnb.app/  
Telegram: https://t.me/fesbnb  
Email: [email protected]
Twitter: https://twitter.com/fesbnb
Disclaimer: This is a sponsored press release, and is for informational purposes only. It does not reflect the views of Crypto Daily, nor is it intended to be used as legal, tax, investment, or financial advice

BNB
$296.48

Cardano
$0.323238

XRP
$0.389388
Manage all your crypto, NFT and DeFi from one place
Securely connect the portfolio you're using to start.