Adventure Gold and Loot NFTs Are a Confusing, Pointless Waste of Time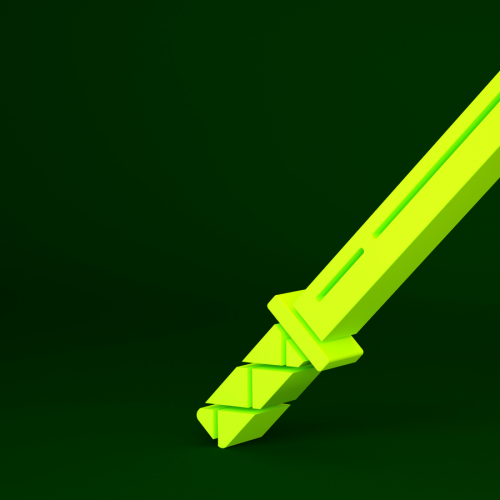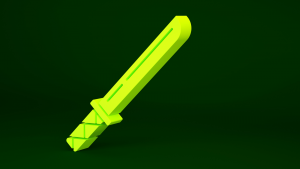 Source: VectorV / Shutterstock.com
That said, let's get into what Loot is. Loot is an open-source gaming project. It is a protocol that generates text-based randomized adventure gear that developers can integrate into new games. Honestly, that doesn't make much sense. Here's a description of how the Loot network launched:
"The network launched with a collection of 8,000 unique bags of adventurer gear. The great included 8 items with each being designated for a different body part such as chest, foot, hand, head, neck, ring, and waist of an Adventurer. The final item in the bag was a weapon. Notably, Loot's development team purposely hid the scarcity and other value characteristics to enable users to determine the value of their NFTs via integrations and other factors."
Grammatical issues aside, I don't think I'm alone in struggling to untangle this word salad.
Adventure Gold Claims to Solve an NFT Value Issue
That article claims that developers assign the value of NFTs by utilizing an algorithmic equation that accounts for demand and scarcity. That's true to some degree. Developers can't just pull those numbers out of thin air, as much as it might seem like they do.
Take CryptoPunks, for example. Several of its images have been among the most expensive NFTs sold. It raises a lot of questions about equations developers use. Does the product of demand and scarcity mean anything? When I look at CryptoPunks I begin to think the answer is a definite "no."
Where does Adventure Gold figure into this? The value of Loot is tied to utility or other factors, but that utility doesn't exist yet. If you gain ownership of one of those 8,000 bags of adventure gear, you can assign it a value. You can dictate that the bag is worth any arbitrary amount instead of a developer dictating that it is worth some amount, and maybe someone else will believe you.
A Prolonged Slide in Value
Adventure Gold is the governance token of the protocol and is available on exchanges including Binance, Coinbase (NASDAQ:COIN) and Gate.io. I mention this because I struggle to see why it was ever listed in the first place, not because I think anyone should purchase it.
The irony there is that AGLD was once worth $6 for a brief moment in September. I find it difficult to believe that it is still worth $1 today after a prolonged slide. Anyway, the crypto market is what it is. There's a lot of junk. I'd definitely classify AGLD as junk.
What to Do With Adventure Gold
The cat's out of the bag, I guess. If any reader wasn't 100% sure of my personal opinion about AGLD before, they are now. I can't say much more about Adventure Gold except that I don't think it solves any of the problems DeFi and crypto hope to.
That is a decent litmus test in trying to decipher more opaque ideas like those Adventure Gold discusses. Definitely let this one go. I don't see it becoming any sort of gaming standard like its developers suggest. It really seems to be a crypto project riding the coattails of an NFT surge and nothing more.
On the date of publication, Alex Sirois did not have (either directly or indirectly) any positions in the securities mentioned in this article. The opinions expressed in this article are those of the writer, subject to the InvestorPlace.com Publishing Guidelines.
Alex Sirois is a freelance contributor to InvestorPlace whose personal stock investing style is focused on long-term, buy-and-hold, wealth-building stock picks. Having worked in several industries from e-commerce to translation to education and utilizing his MBA from George Washington University, he brings a diverse set of skills through which he filters his writing.
Manage all your crypto, NFT and DeFi from one place
Securely connect the portfolio you're using to start.