Launchpads are Changing The Fundraising Process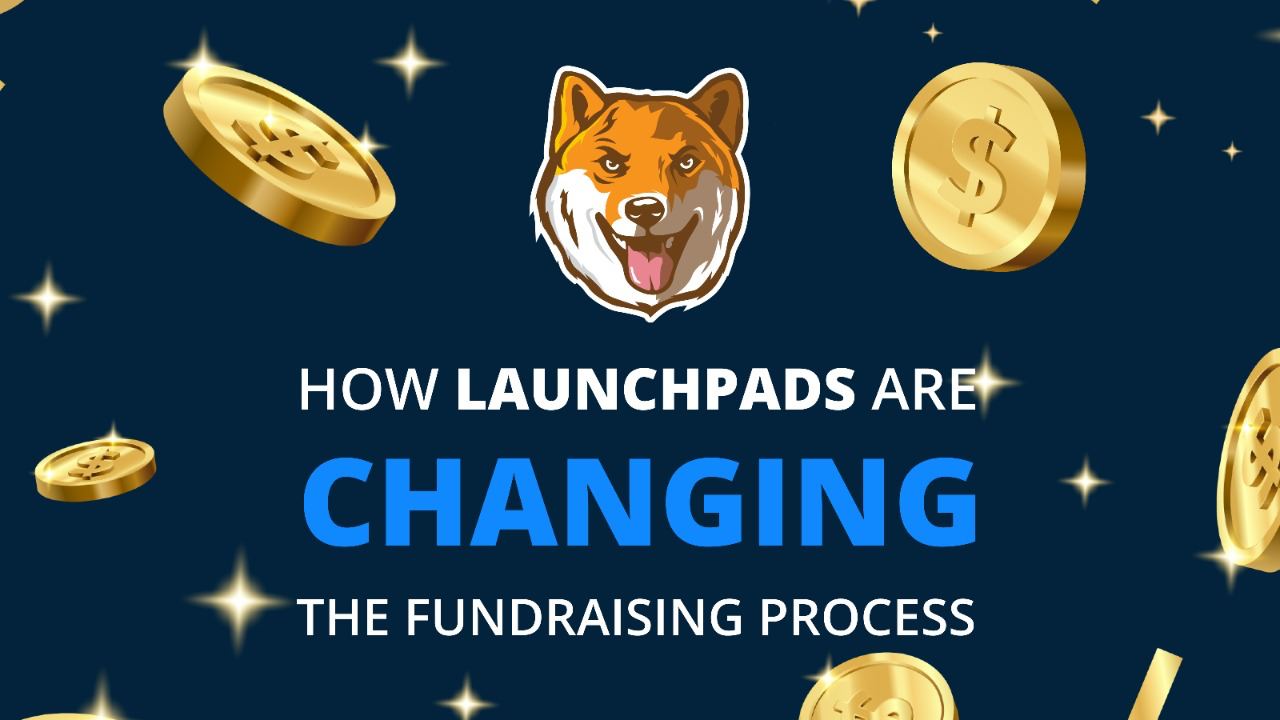 The Cryptocurrency industry is incredibly dynamic, and as the market evolves, user adoption is increasing tenfold. Previously, getting early access to a token sale was a difficult task. The lack of accessibility made it difficult for crypto businesses to raise funds and individual investors to enter the market securely. With the introduction of the crypto launchpad paradigm, all of that has seen a massive shift.
Launchpads have transformed new currencies' ICOs (initial coin offerings). Small investors now also have more straightforward and a safer approach in the post-ICO environment, and smaller enterprises may establish community and create network effects with less effort.
Several launchpads have sprung up in a short period. Binance Launchpad, SphynxSwap, Enjinstarter, ShibaPad and numerous others are amongst them.
What are Launchpads?
Launchpads allow investors to invest in new cryptocurrency projects before the tokens are issued to the general public. Crypto exchanges frequently run launchpads as an alternative way to raise funds.
To truly comprehend how launchpads operate, you must first understand how new crypto companies fund their product or service:
A new project proposes a product or service for development.
They produce a coin that will be the native token component of their platform.
To raise funds, they initially sell these tokens to early investors.
The token is subsequently made available on the open market.
Investors profit as the project expands and the token's price rises, while early investors who bought in at a lower price profit even more.
In 2017, most new companies had performed their token sales directly on their websit and issued tokens directly to investors at a set price. During an initial coin offering (ICO), investors were required to keep the token until the project was listed on an exchange.
After a considerable part of ICOs turned out to be frauds, the cryptocurrency market crashed, causing investors to lose trust in such initiatives. The fundamental issue was that most new investors lacked the Information and skills necessary to evaluate new crypto businesses and were investing in anything that seemed exciting.
On the other hand, exchanges saw the revenue potential and seized it with both hands. Exchanges took on the task of investigating dozens of new businesses, and based on their findings, would collaborate to hold a token sale on their platform.
The technique worked as the exchange already had a community of potential investors looking for new opportunities. Investors depended on the exchange's verification procedure, which reduced their chances for apparent fraud.
Risks associated with a Launchpad
inherently, every fundraising model carries some risk- launchpads aren't devoid of this. Ultimately, investors may not know how the developers will use the capital. Furthermore, the crypto sector has witnessed several malicious actors that employ fund-raising strategies, such as misleading roadmaps and pledges, to drain investors' wallets for personal benefit.
GloryDoge is here to help by creating a safe DeFi ecosystem that allows innovative ideas to come to life while reducing risk for early investors.
What does GloryDoge do differently?
GloryDoge's upcoming platform is GloryPad. It's a platform for developers to arrange IDOs to generate capital to finance their projects. GloryPad will transfer control of the funds raised from the developers to the investors, thus making it impossible for the developers to utilise the funds in any way without the knowledge and approval of investors.
GloryDoge's other platform, GloryDox is changing how project founders in the DeFi ecosystem verify (dox) their identity. It completely automates the verification process, requiring no human intervention, while also giving investors proof of verification, which helps create trust. As a result, it gives the founders a robust layer of protection, allowing them to have their identity validated while remaining safe.
To find out more about GloryDoge, visit their socials:
Website | Twitter | Telegram
Disclaimer: This is a sponsored press release, and is for informational purposes only. It does not reflect the views of Crypto Daily, nor is it intended to be used as legal, tax, investment, or financial advice
Manage all your crypto, NFT and DeFi from one place
Securely connect the portfolio you're using to start.