Decrypting the dark side of crypto syndicate investments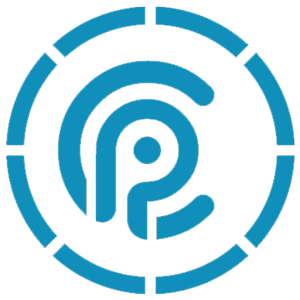 In the crypto industry, there's a looming danger that investors really should not overlook – contract-free decentralized autonomous organization (DAO) venture capital (VC) investment. The story of R-930 Capital and its CEO, Richard Asamoah Boateng, shines a light on this perilous path.
The words of victims
More than a hundred anonymous victims have exclusively shared with Cryptopolitan their experiences dealing with R-930 Capital, a crypto investment firm, describing a pattern of investments being redirected for personal gain, rather than equitable distribution among investors.
One aggrieved person explained that R-930 Capital's modus operandi involved marketing investment opportunities in blockchain and cryptocurrency projects to retail customers.
They added that the investment process involved the customer indicating the total amount they wished to invest. R-930 would then make the investment on the customer's behalf and subsequently take a 10% commission from the total funds received.
However, instead of delivering on their commitment, R-930 either sold the tokens they received or terminated agreements with the projects to receive refunds, misappropriating the returned investments without redistributing to the original customers, according to our source.
The investors expressed frustration over the CEO's conduct, accusing him of requesting refunds from projects and selling allocation in secondary markets, then retaining the money for his own profit. After waiting for over a year before taking their concerns public, some investors have found evidence of refunds from certain projects. 
Despite never receiving any communication regarding these refunds, they now claim to have concrete evidence backing their suspicions of deceitful conduct. The investors primarily placed their funds into a diverse range of projects, including ChainCrisis and Nulink.
When confronted with the allegations, the initial response from a ChainCrisis representative was: "I am sorry to hear that you are having issues with Richard of R-930 Capital. I really hope this can be resolved."
The trail of evidence
An investigative dive into the LinkedIn profiles of R-930 Capital's key players reveals some unsettling observations. A majority of the team, with the notable exception of their CEO Richard Asamoah Boateng, appears to have strategically distanced themselves from the company.
Specifically, profiles of the COO, CTO, Wealth Management officer, and even their Marketing lead, have either been altered to remove all mentions of R-930 or in some cases, have been completely deleted.
For a direct glimpse into these profiles:-
Jared Quampah (Wealth Management)
Philip Mireku Dickson (Marketing) – Profile has since been deleted, according to a source.
Communication with the investors was mainly channeled through Richard, the CEO, and an anonymous affiliate known as Nesecat. Moreover, certain escrow handlers in the OTC dealings remained anonymous and have since deactivated their Telegram accounts, said our sources.
Sources like Pitchbook and Parsers.vc, as well as evidence of a network of contacts such as Nesecat, not directly linked to a real identity, as well as Richard's alleged attempt to sell allocations to other VCs deepened the investors' concerns.
One of our sources shared that they received feedback from ChainCrisis, and they explained that they have also attempted to contact Richard to request the CSV file of the investor's wallet, but haven't received a reply. They assured our source they would provide updates if they manage to establish contact with him.
The pattern of misbehavior
Selling Investors' Allocations: Evidence has been provided that the team sold investors' allocations for their personal benefit. The team's actions include selling valuable tokens for their profit and distributing worthless ones to clients after prolonged delays. A classic.
Lack of Communication: Communication gaps became the norm, with team members, including Richard himself, avoiding investor inquiries and concerns for days on end.
Claims of Hacking: The victims have told us that the team regularly claimed that their wallets were hacked. The mystery around these "new hacks" raises doubts about their authenticity.
In-house Bulksender Issues: For the past year, the team kept citing problems with their in-house Bulksender as a reason for not distributing funds.
Gunzilla Games Situation: This was a conspicuous case where the team claimed they were still waiting for a refund. However, an investor investigation revealed that they had received the refunds and never distributed them.
Missing OTC Room Admins: Admins responsible for the OTC room vanished, leaving behind unupdated sheets with missing allocations. The missing chunks and the subsequent game of cat and mouse hint at a more insidious plot.
Moreover, it's been suggested by some victims that pursuing legal action against R-930 may prove futile due to potential identity fraud and jurisdictional issues in Ghana, where the syndicate could possibly be based.
The CEO's response
In our commitment to providing a comprehensive and unbiased perspective on the unfolding narrative, we reached out to Richard Asamoah Boateng. Boateng expressed his concerns over our impending article, asserting the need for a neutral representation of facts. He underlined the importance of verifying the credentials of those claiming to be investors in R-930 Capital.
According to him, "Many of the people who claim to be investors of R-930 Capital are not even investors. They are people in the space who heard a rumor and jumped on board." This points to a broader challenge in the decentralized and largely anonymous world of crypto investments – the spread of rumors and misinformation.
Regardless, it's worth noting that Boateng's approach to our inquiry was marked by an overt hint of defensiveness. He warned of potential legal repercussions if our article leans toward defaming his enterprise, stating, "If you publish an article defaming me and my company for fraud while nothing has been proven, I'll report you and file a defamation case against you."
It's no secret that crypto ventures operate within a landscape filled with legal complexities. Nevertheless, the readiness to resort to threats can be perceived as a questionable tactic, especially when openness and communication can pave the way for clarity and resolution.
In the end, we're left to ponder the core essence of our report: The treacherous waters of contract-free VC investments in the crypto industry.
Manage all your crypto, NFT and DeFi from one place
Securely connect the portfolio you're using to start.